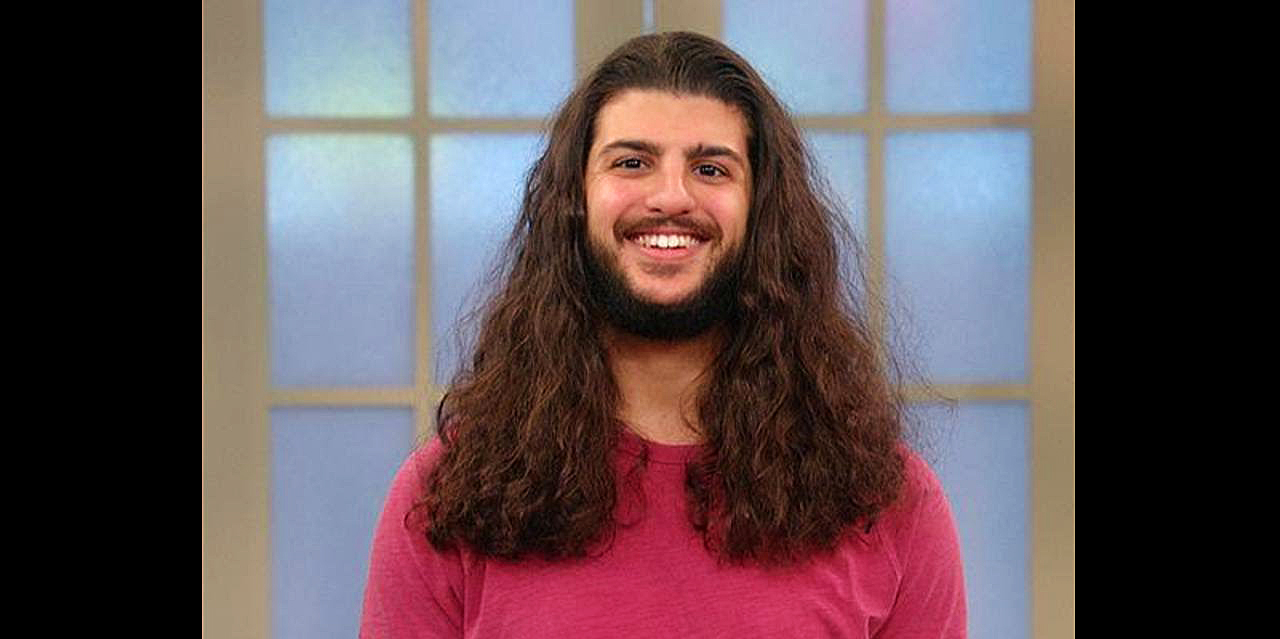 image via – youtube.com
People make assumptions based on looks all the time and how we style our hair can convey a lot of unspoken information about us. Think about it, our hair can age us and make us look years older than what we actually are, or it can make us appear youthful and years younger. Terribly styled hair can easily make a 40 year old look 60 and according to hair experts, if you want to stay current you should aim to change your hair style every two years or so.
Expert opinions aside, it's well known that the easiest way to instantly makeover and revamp your overall look is with a drastic, all-new haircut. All that it takes is a little switching up and whether you dye, chop, curl, relax, or do whatever to your locks, in the end you'll look and feel like brand new again. This is especially true when it turns out that your last haircut was well over six years ago!
Such was the case for a New York City waiter named Joe who was long overdue for a decent haircut. His long brown wavy hair had grown way past his neck and shoulders and was in desperate need of a trim when a stylist for the Rachel Ray Show bumped into him while he was at work. As soon as the stylist, Kyan, saw Joe he knew that he could benefit from the show's team of makeover specialists.
After chatting for a bit Kyan managed to convince Joe to appear on the show and undergo a man makeover. His look was dated and the scruffy man-bun he was sporting wasn't doing him any favors. After six years of letting it grow wild and free, Joe had finally decided to tame his hair and put an end to what was becoming a seemingly endless chapter in his life. He knew he needed to make a change and was ready for it.
On the final day of reckoning Joe's girlfriend Angie was sitting in the audience with everyone else waiting for the big reveal. After Kyan went over how he and Joe met it was finally time to introduce the new and improved Joe- version 2.0! He stepped through the doors and onto the stage and wow!
His transformation was totally shocking, in fact he looked like a completely different person. The ladies were impressed and Rachel, Angie, and everyone else in the audience went wild and cheered up a storm for Joe's mega upgraded new look. Check out the video and see for yourself how great he looks, and if you have a man in your life who needs to cut his hair, send him to Rachel Ray!
Please SHARE This With Family and Friends 🙂