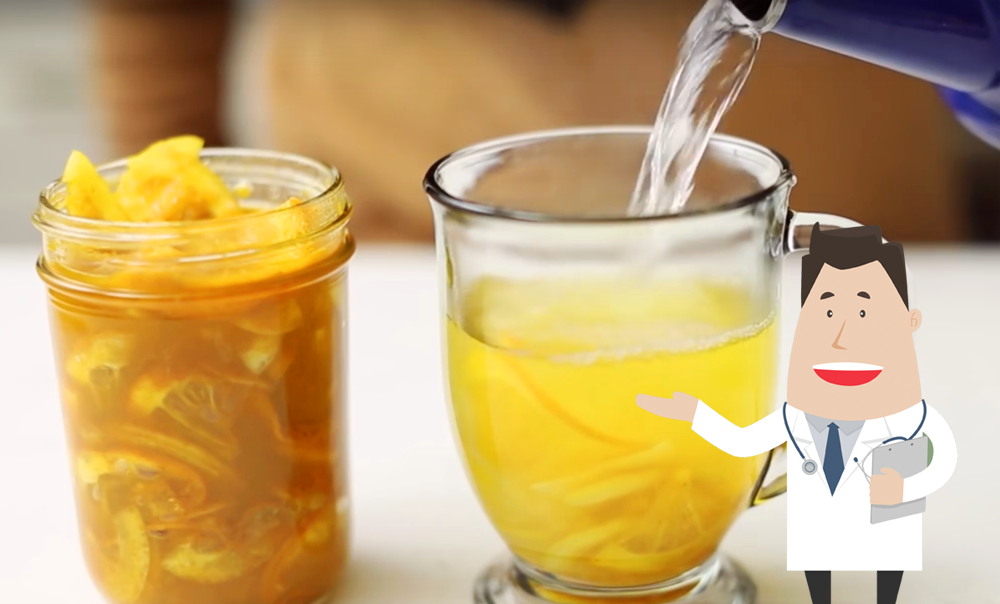 Image via: Youtube
It's that time of year when the cold and flu season is at its peak. Having to suffer through the flu or a really bad cold can truly feel like you're stuck in a nightmare. The accompanying chills, fatigue, fever, runny nose, cough and congestion all make for one awful experience and creates terrible aches and debilitating pains that may last for days at a time. Most people turn to cough syrups, nasal sprays, and medicines like Tylenol and Advil, or the many other types being marketed to us, for relief. However, the best thing you can do for your body is to get plenty of rest and stay hydrated.
Instead of taking a bunch of medications or enduring the pain, try this at home remedy that gently and effectively alleviates your worst cold symptoms. It's a tasty soothing drink that packs a powerful health punch and it's made with just a few basic, all-natural ingredients. The ingredients it calls for are as follows; 2 lemons, 1 orange, a small piece of ginger, turmeric, and raw organic honey. The recipe instructions are simple and it only takes a few minutes to throw them all together. Start by thinly slicing up the lemons and the orange, be sure to remove all the seeds, and toss them is a bowl. Add in approximately 2 tablespoons (or 2 inches) of freshly ground ginger, one tablespoon of turmeric, and one cup of raw organic honey. Mix it together well and transfer it into a lidded storage jar. Allow it to sit while the ingredients interact and soon it should transform into a syrupy type of mixture, at that point it's ready. Take one spoonful of the goo, drop it in a mug, fill with hot water, drink up and enjoy!
This delicious tea-type drink contains some of the best cold fighting ingredients nature has to offer. Both the lemons and the orange are full of vitamin C which gives our immune systems a much needed boost. They also help to reduce the nasty phlegm and congestion build up, making breathing easier and life all the more better. The ginger is a powerful digestive aid, it helps to curb nausea, pain, loss of appetite, and other issues that plague our tummies. It also tastes wonderful in tea and helps soothe sore, dry throats. Turmeric has long been used in Chinese and Indian medicine because of its anti-inflammatory properties. The curcumin found in it is an incredibly strong anti-inflammatory compound that has been found to work just as well, if not better, than many of the current anti-inflammatory drugs available. It eases inflammation due to various diseases and works to reduce bloating and gas, all while helping to fight free radicals, plaque, and other types of toxins in your body. The honey in the tea will sweeten it up while coating your throat and settling your stomach. It also delivers a healthy dose of some much needed vitamins, minerals, and nutrients to help your body fight off the cold. Plus, it will help you fall asleep faster and stay asleep longer because raw organic honey contains tryptophan, a natural sleep aid. Since plenty of rest is the overall best thing you can get when you come down with a cold or the flu, the more honey the better!
Please Share This Flu Remedy With Family and Friends Who Are Feeling Under The Weather