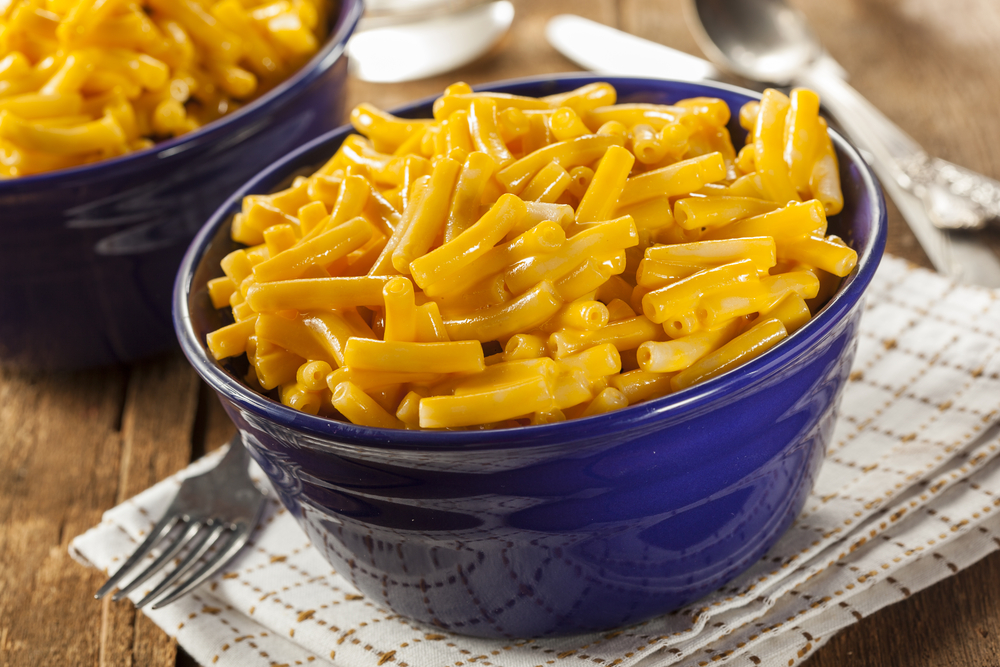 Image via: Shutterstock
Several months ago Kraft was forced to recall 6.5 million boxes of their famous macaroni and cheese after receiving eight complaints.  People were becoming ill due to metal contamination.  The particular boxes marked "Best When Used By" September 18, 2015 through October 11, 2015 were only sold in the U.S., Puerto Rico, and some Caribbean and South American countries.  The contaminated boxes contained "C2" under the expiration date.
This recall has reopened the questionable toxicity of this product overall, due to the fact that it contains food dyes Yellow 5 and Yellow 6.  This revelation is really frightening, as many of our kids grew up on this and continue to consume it.  Both of these dyes contain benzidene or other potentially carcinogenic chemicals.
The causality of cancer comes from Yellow 5's genotoxicity; which means that it can halt cell reproduction by damaging the genetic information within a cell, which in turn causes mutations.  The video you are about to watch below, tells a cautionary tale about this danger.
A study was done in 2012, which advised that due to evidence about the carcinogenicity of food dyes, and the unwillingness for the "Health & Food" industry to perform robust studies of the dangers of toxicity, these food dyes which add nothing nutritionally should be banned from usage.  In the U.K. and other European nations, it has been removed from their boxed macaroni and cheese because of the potential health hazards.  People in the U.S. should boycott this and any other products containing these harmful dyes, so the food industry gets the message.  Let us know what you think after watching the following footage.
Please SHARE this important health information with your friends and family on Facebook