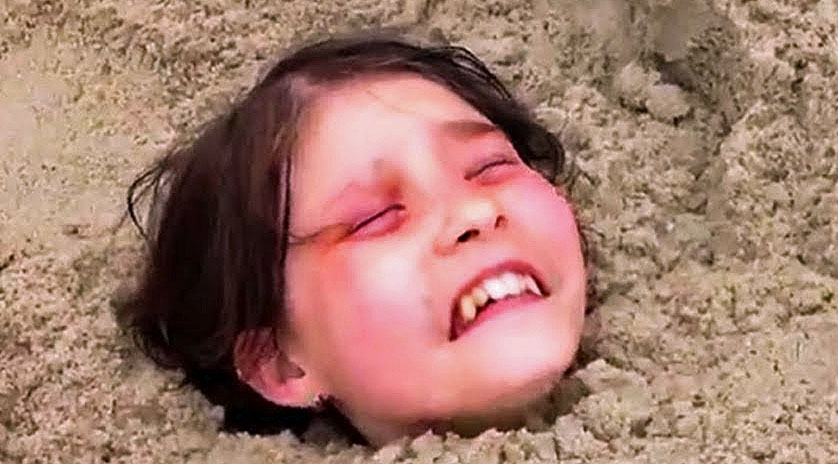 image via – youtube.com
The beach is usually a place to enjoy the sun and have casual fun with your friends. You'll often see couples tanning, kids playing, and friends enjoying each other's company. Generally, people are having a pretty good time. However, for one boy, a sunny day at the beach quickly turned into a full-on crisis.
It was a beautiful day on the Marina Dunes Beach in California. 11-year-old Connor Fitzgerald was playing in the sand with his friends. They began the morning building and subsequently destroying each other's sandcastles in a friendly battle. Connor and his buddies eventually moved on to a competition to see who could dig the deepest hole in the sand with only their hands and plastic shovels.
Connor began digging as he struggled to outpace his friends. As he ran his hands through the grains of sand, he suddenly came into contact with an object. The object piqued his interest and he dug more and more in the same area. Eventually, he unearthed what appeared to be a bag of some kind. Connor attempted to pull the bag up but didn't realize that it was still attached to its owner.
Connor kept digging and discovered a little girl buried beneath the sand. Panicked, he looked around for an adult but there were none to be found. Connor realized there was no time to waste. He dug frantically until he had fully freed the girl from the sand. Dragging her out of the hole, he observed that the girl was limp and seemingly lifeless.
Connor recalled an episode of NCIS where a character performed CPR on another character. He saw that the girl wasn't breathing and immediately sprang into action. As he performed CPR, a young couple sprinted toward him. It was the girl's parents. They called 911. Connor continued performing CPR until the most amazing thing happened.
The girl coughed and took a breath. She was alive! Soon after, the paramedics arrived and rushed her to the hospital. It was later revealed that the girl was five years old and named Alyssa Boston. She had been standing near a sand cave that had suddenly collapsed pulling her beneath the sand. Stuck under the sand with the weight pushing her down, she quickly fell unconscious. It was only due to miraculous luck and Connor's heroic actions that led to her life being saved. This story only emphasizes the importance of knowing how to do CPR. You never know when you or someone you love could be in the same position Alyssa was in.
Watch the full story in the video below:
Please SHARE This With Your Family and Friends