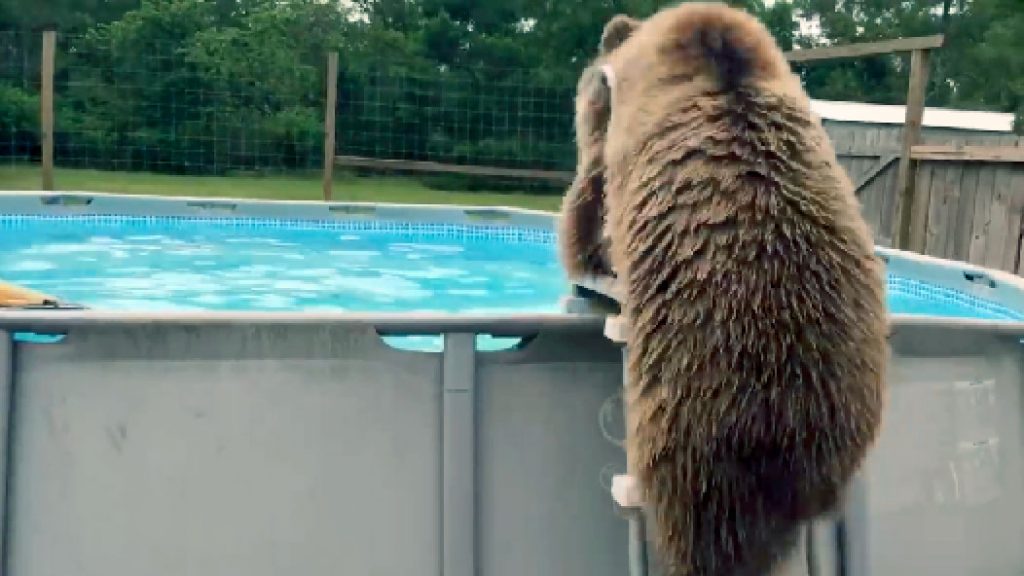 Grizzly bears are known to have an inherent need and ability to explore, and according to the "Western Wildlife Outreach" they are highly intelligent creatures. Both their memory and "smarts" are cultivated and exhibited by both their need and talent in tracking down sources of food. These adult female bears can weigh anywhere from 280 – 400 pounds and the adult male bears can be a whopping 400 – 790 pounds! You can imagine how much a force a nice sized belly flop would do to the water in a tiny pool!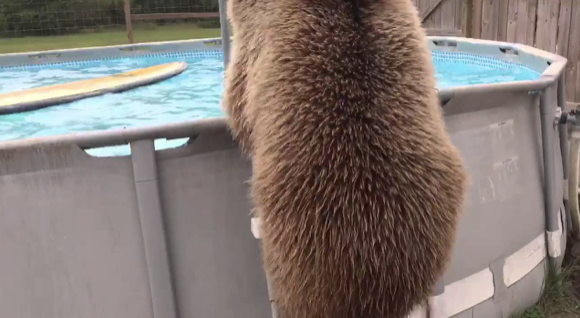 Their ability to reason, as you will see in this amazing video below, isn't limited to their survival instincts in getting fed. Can you imagine having all that fur on you in the heat of summer? I, myself can't "bear" being out in summer heat without water to cool off; (forgive the pun)! If there were a Bear Olympics I am pretty sure this big guy would take the gold medal!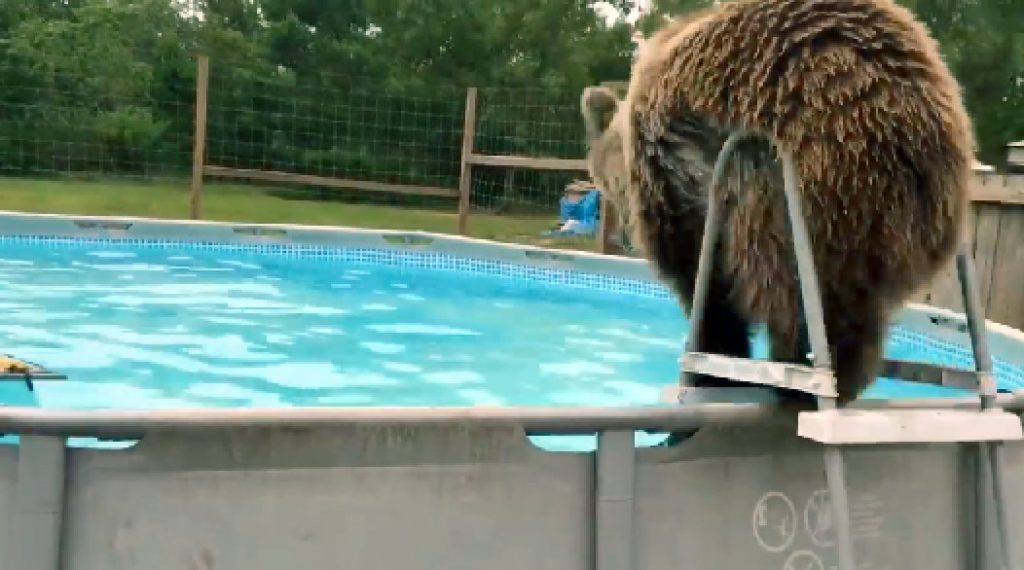 The "National Wildlife Federation" has done research on Grizzlies, that show their exceptional talent as swimmers, but diving?!? Well actually less like diving and more like an epic belly flop! Grab a towel (because you may get splashed) and get ready to watch this bear cool off in an above ground pool, in the most astoundingly human-like movements, that will amaze and give you a good laugh for the day!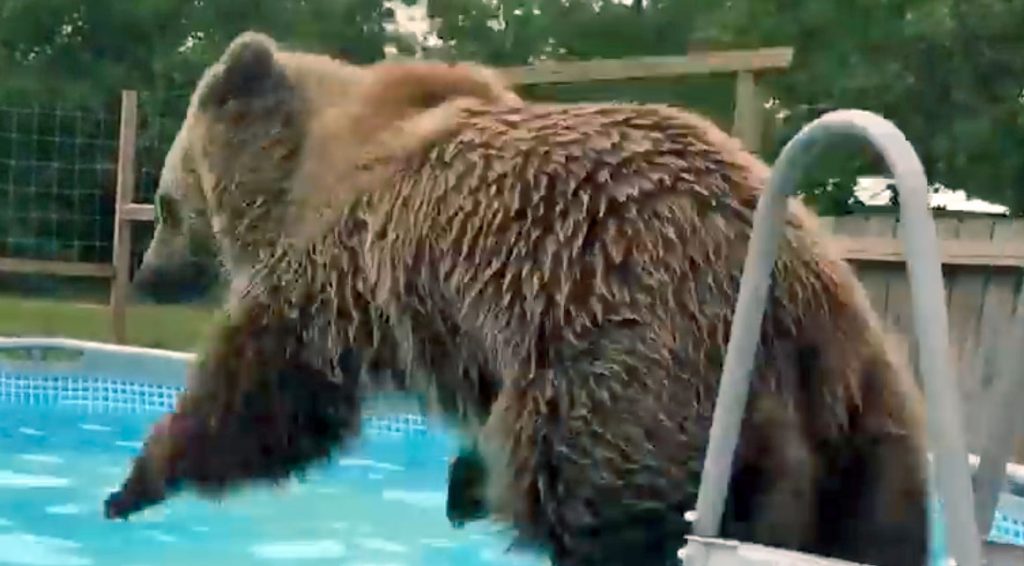 Please Share this Video with your family and friends who need a good smile today 🙂