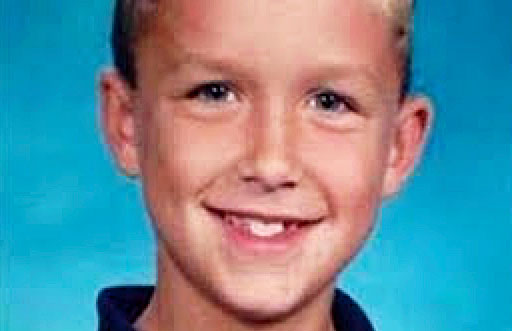 image via – youtube.com
Twenty two years ago Julie Kemp was driving with her husband Andy and 8 year old son Landon.  The family was headed home from church when an ambulance, not in emergency mode, slammed into them at an intersection.  Andy died instantly while Julie, although unconscious, was stabilized by first responders. In all the chaos the rescuers didn't even know that Landon was still in the crumpled up car because the damage was so severe that they couldn't see him in the back seat.  
Fortunately, by a stroke of luck someone spotted one of his shoes laying on the road and they worked quickly to get him out.  When they finally freed Landon, he was not breathing, but medics managed to resuscitate him. He was flown to the Carolinas Medical Center and on the way,  he had to be resuscitated again, and when he arrived at the hospital, they had to bring him back to life for a third time.  
His prognosis was grim, and doctors told his mother that if Landon did make it, he would likely not be able to walk or eat on his own and that he'd be like an 8 year old child for the rest of his life.  Two weeks later a miracle happened. Landon woke up, opened his eyes, and was able to communicate clearly. He was not brain damaged at all. Now Julie had to tell him the heartbreaking news that his father had died.
Wanting to be as gentle as possible, Julie asked her son if he knew where his father was.  Landon said he knew and that he saw his father in heaven. His mother was stunned when he went on to say that he also saw two family friends who had passed and two of her other children as well in heaven.  At first, she was confused by this then remembered that before she had him, she'd miscarried twice.
She had never told Landon about those losses because he was still too young to understand. She couldn't explain any of what he told her and so she took it as proof that Landon had been to heaven.  Through all of the heartbreak and loss she'd experienced in the last couple of weeks, she found comfort in the thought and her faith in God was renewed.
Many people have claimed to have gone to heaven and then come back.  Many of these experiences involve near death accidents and tragedies, where people see loved ones who have passed and then are sent back to Earth because their time is not yet up.  They could very well be seeing the afterlife and heaven, those who see it are convinced of that, and the evidence is compelling no matter what you believe. 
Watch the video below for the full story:
Please SHARE This With Family and Friends