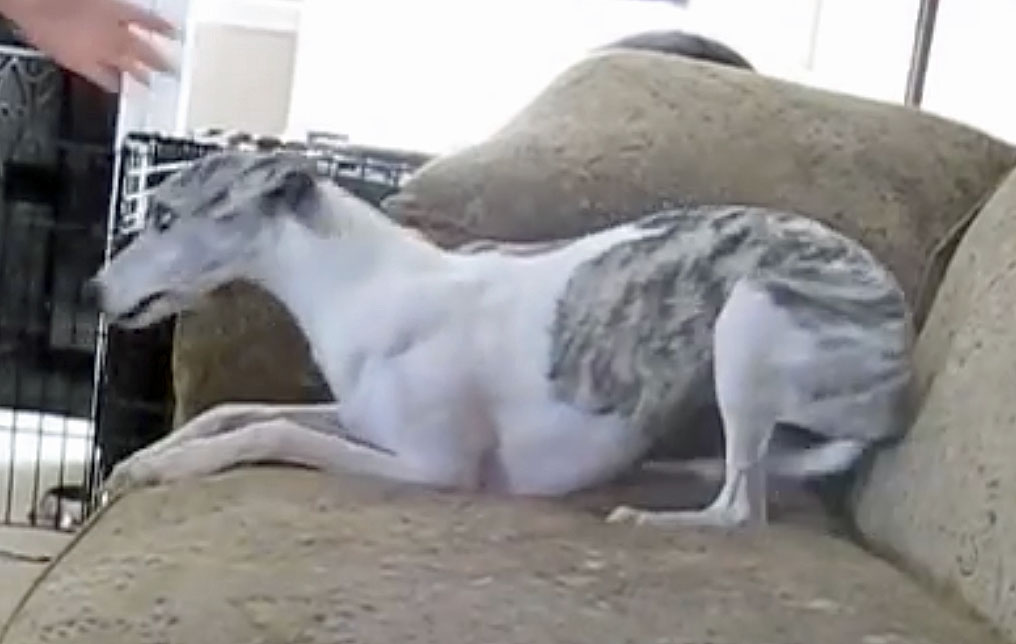 image via – youtube.com
One of the highlights of most people's lives is going on a well-earned vacation after working hard.  We look forward to relaxing and getting away from it all, but it can be very hard to leave behind our beloved pets.  Any responsible pet owner wants to ensure their fur babies are well taken care of and that means finding someone to pet sit them.  Not just anyone will do, you need to find the best!
When one family went away on an extended vacation they lined up the absolute perfect pet sitter to watch over their much loved dog named Skylar.  The young Whippet was extremely active and, true to the breed, enjoyed lots and lots of exercise and playtime.
Thankfully the man they found, James Liakos, was more than willing and able to properly care for Skylar.  As you can see from the video he made of their time together, the arrangement ended up being a match made in heaven!
It starts with their first playdate and right from the get-go Skylar is over the moon to see James.  The dog runs around the room and hops onto the couch where it licks and demands belly rubs from James who happily obliges.  The pair head outside where they play long games of fetch with a frisbee and run around for hours.
While most pet sitters would call it a day once the dog was tired out, for these two the fun was just beginning.  They ended up going on adventures and spent long walks exploring the surrounding neighborhood and local ponds. At home they played even more, running around the house and chasing each other up and down the stairs.  All the while James showered Skylar with plenty of love and affection and made sure all the dogs needs were attended to.
After watching the compilation of their time together it's clear that James went above and beyond what is expected of a pet sitter!  It's always good to see people animals having fun and the story video he put together captured that magic perfectly.
Please SHARE This With Family and Friends 🙂