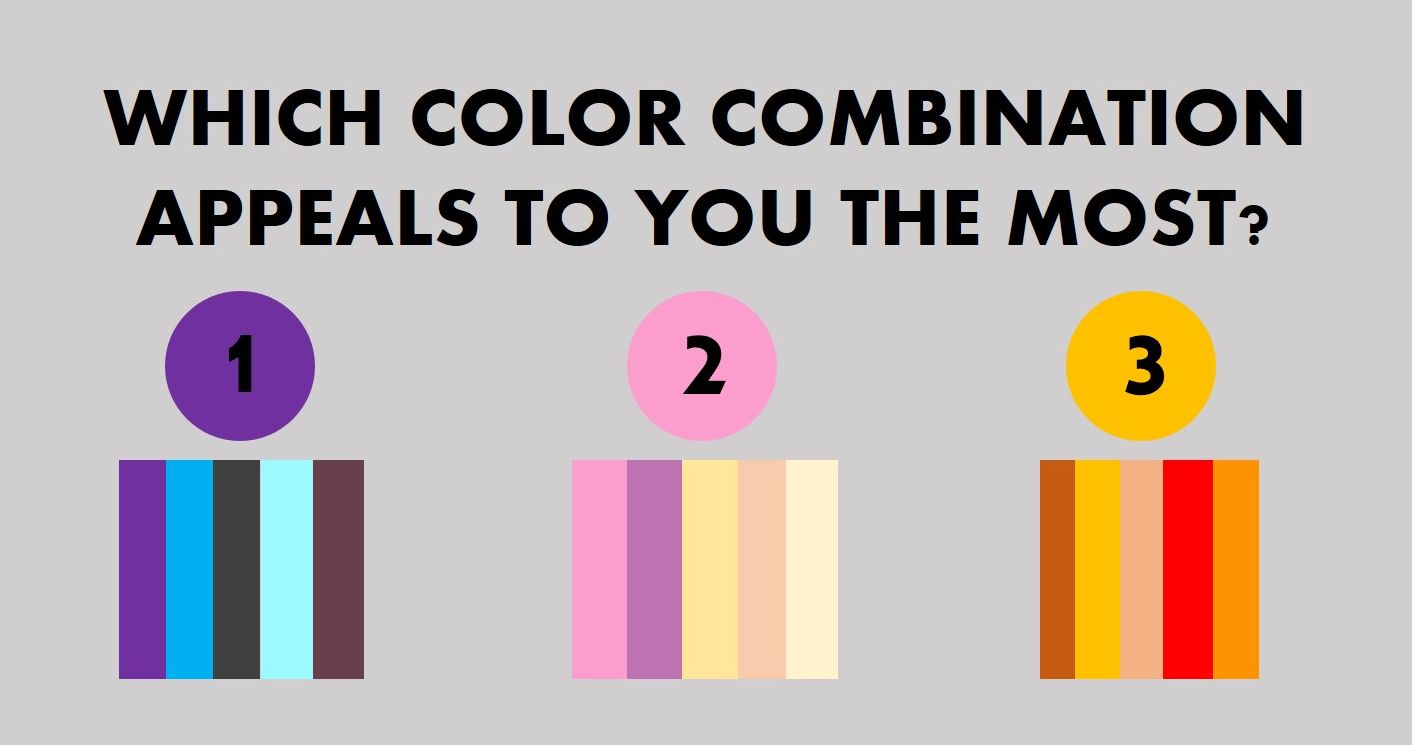 image via – playbuzz.com
You are about to take a quiz that will present you with different combinations of colors, and you will simply be asked whether the combination of colors appeals to you or not.  This might seem simplistic on face value, but in fact, many psychological studies have concluded that color preference reveals a great deal about people's emotions and behaviors.
These studies have resulted in verifying a theory, that explains individual differences in color preference, and why they are predictive of personality characteristics.  Known as Ecological Valence Theory (EVT), the preferences we develop for certain colors, combinations of colors and the strength of their hues is a result of a lifetime of emotional experiences (Palmer & Schloss, 2010). Over time, we develop associations which "color" our experiences and lead us to have gut level positive or negative responses later on. These associations, are a result of whether we have enjoyed or disliked our interactions, with objects of that color.
This reaction to a color can change if we have a negative experience with that color later on in life.  For instance, when I was young I loved hot pink.  My favorite color in the Box of 64 Crayola Crayons was "Magenta".  When I was pregnant, I was wearing a magenta colored outfit at the same time that I was experiencing severe morning sickness; to this day, anytime I see anything close to that color, I actually hate it and feel slightly queasy!
With each combination of colors presented try not to overthink your response; giving a gut level reaction to each presentation will yield a far more accurate analysis of your personality characteristics.  Will your reactions reveal that you are a VERY BOLD PERSON,  who loves the thrill of adventure and tends to achieve your goals?  Or are you a VERY SPARKLY PERSON, whose aura  just lights up a room when you walk in?  Or perhaps you are a VERY SHY PERSON, who tends not to open up to others and is more of an observer?  Have fun taking the quiz, and let us know if your results resonate with how you and others perceive your essence.
Please SHARE this QUIZ with your family and friends.