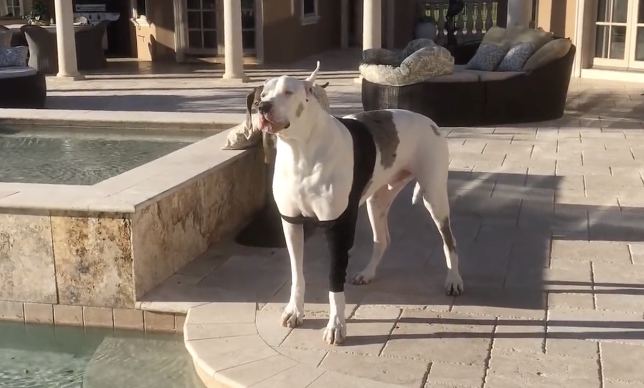 Great Danes may look impressively large and imposing, but they're really just big babies at heart! They are all around friendly, intelligent, sweet-tempered, social, and even natured animals that absolutely love to be pampered and pet. That's the reason why they are often called the 'Gentle Giants' of the dog world! It's a nickname they've earned and once you see how Max the Great Dane reacts to some disappointing news, you'll understand why.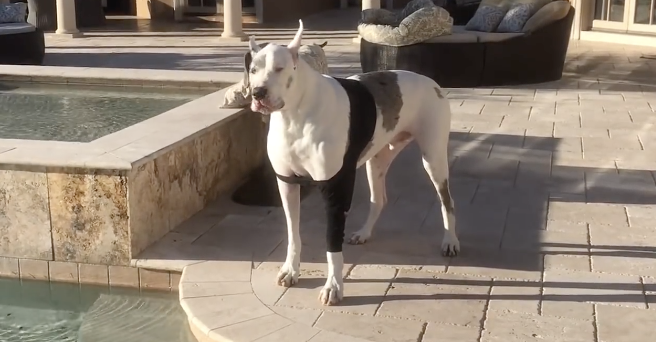 Max was all ready and set to go swimming in his beautiful backyard pool when his mom suddenly told him that he couldn't go for a dip. Since he had been looking forward to a relaxing swim all day long, he did not take the sudden change of events lightly.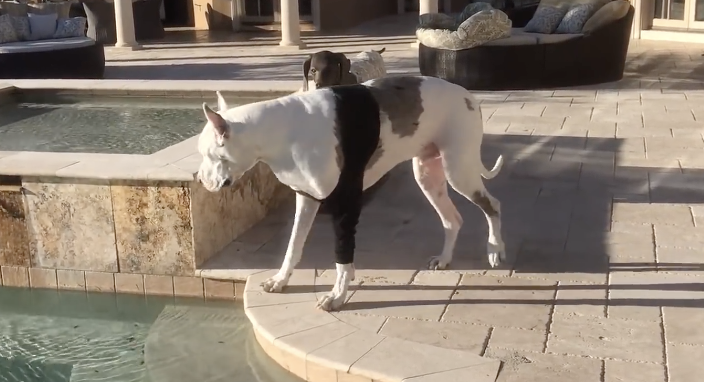 Rather than remain calm, Max immediately launched into a noisy temper tantrum and let his unhappy feelings be known to anyone in the vicinity. This big boy wants to swim and he wants everyone to know! The fact that Max is deaf never stops him from arguing with his owners.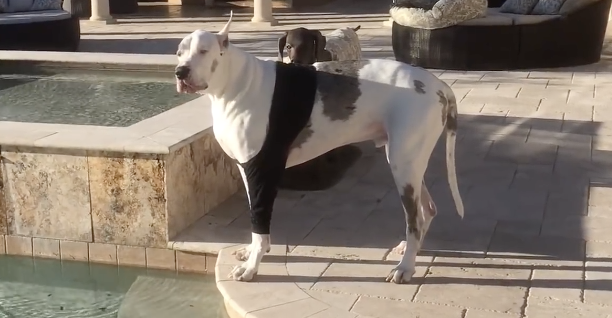 He whined and protested the pool ban aggressively, answering and challenging his mom every step of the way. The way he talks back, you'd think he could hear every word she said! He's like a 160 pound toddler who just needs to get his way! Max is one of my favorite dogs on the inter webs. I really would love to see him just jump in, but he is such a good boy!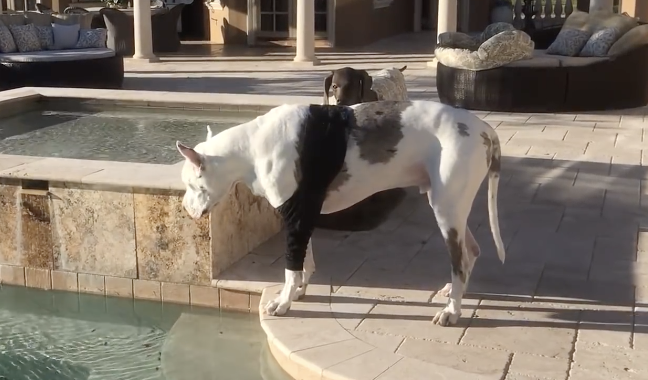 The big gentle six year old boy certainly has it made and life is good for him. According to his Facebook bio page he lives in a beautiful house alongside his sister Katie, who also happens to be a Great Dane, his mom and dad, and several kitty cats. Check Max out for a good laugh, he surely knows how to brighten anyone's day!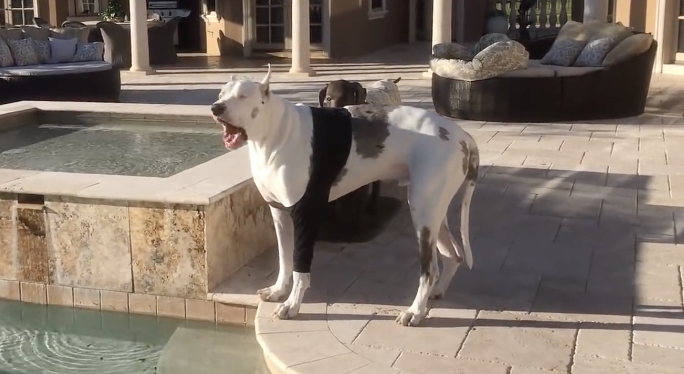 Please Share This With Family and Friends Who Need a Smile Today 🙂