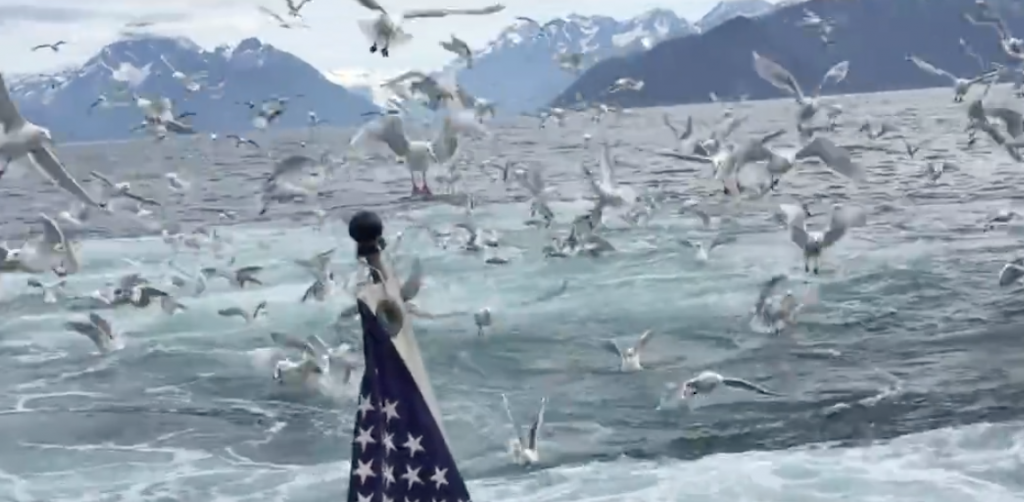 Alaska is one of the wildest places on earth. The state is filled with all sorts of nature's wonders and its land and seas are teeming with wildlife. From the scenic rocky coasts to the stunningly beautiful snowy inland peaks, there are millions of acres of pristine untamed wilderness and thousands of miles of coastline to explore.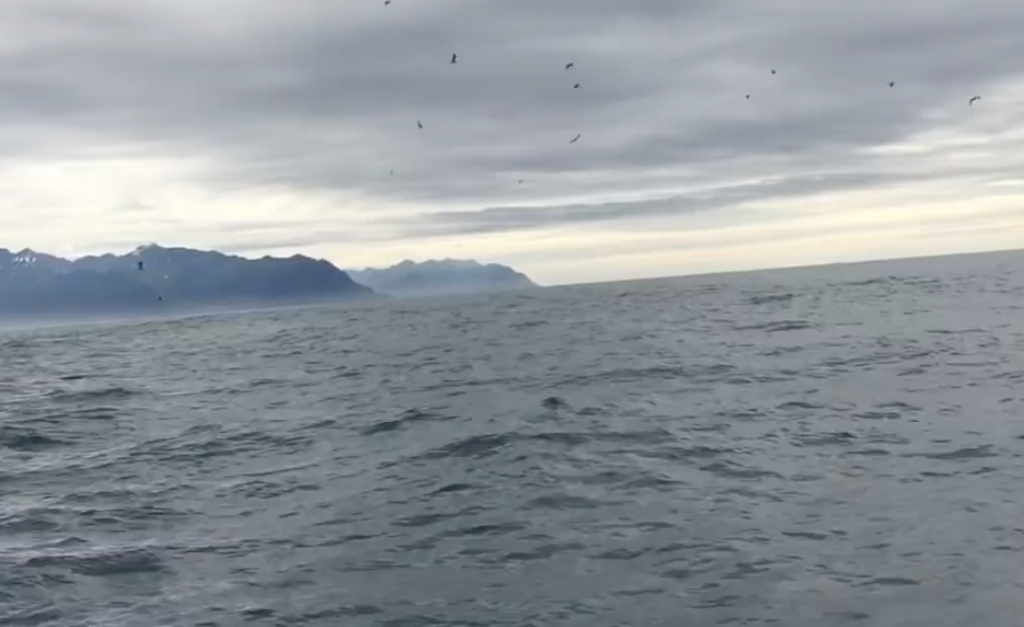 With limited roads and ways to reach the wilds, the best way to get around and see things up close and personal is by boat. When you're out on the open waters that run along the coast of Alaska you can expect to see some pretty amazing things. This couldn't have rung truer for one man, Brad Rich, who was fishing with friends near Resurrection Bay off the coast of Seward, Alaska.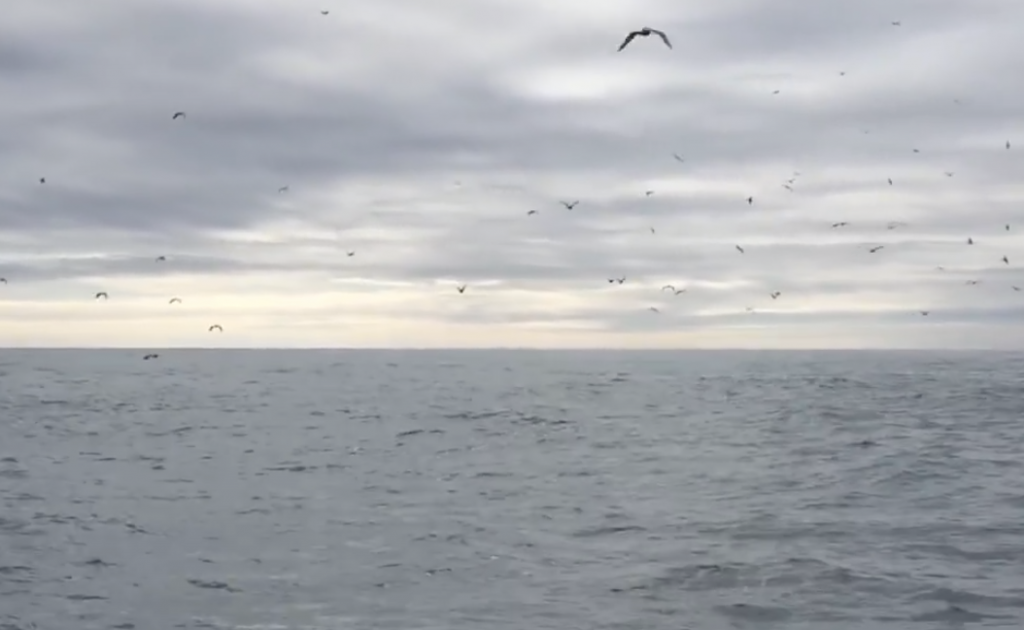 The experienced group of fishermen had spotted a bunch of seagulls off in the distance and knew that there must have been a pod of humpback whales feeding nearby so they headed over to check out the scene. With his camera ready to capture any sightings of the whales, Dan aimed it towards the area where the seagulls were making a racket.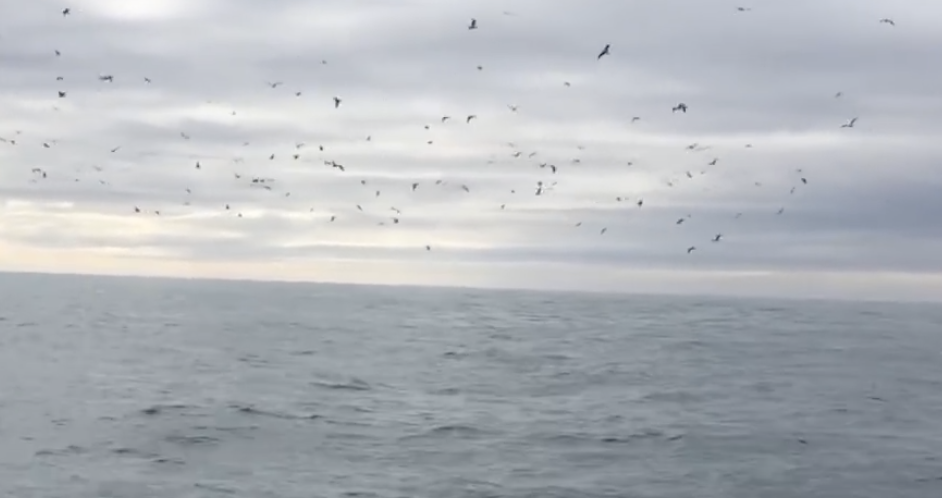 Moments later the group's intuition paid off. The whales suddenly breached the waters surface, not over near where the gulls were, but right in front of the boat instead! All Dan had to do is pan left and there they were! At least 10 or so of the giants poked their heads out of the water as they gulped down fish right off the stern of the boat. The incredible, once in a lifetime experience was all captured on film and the footage is truly amazing.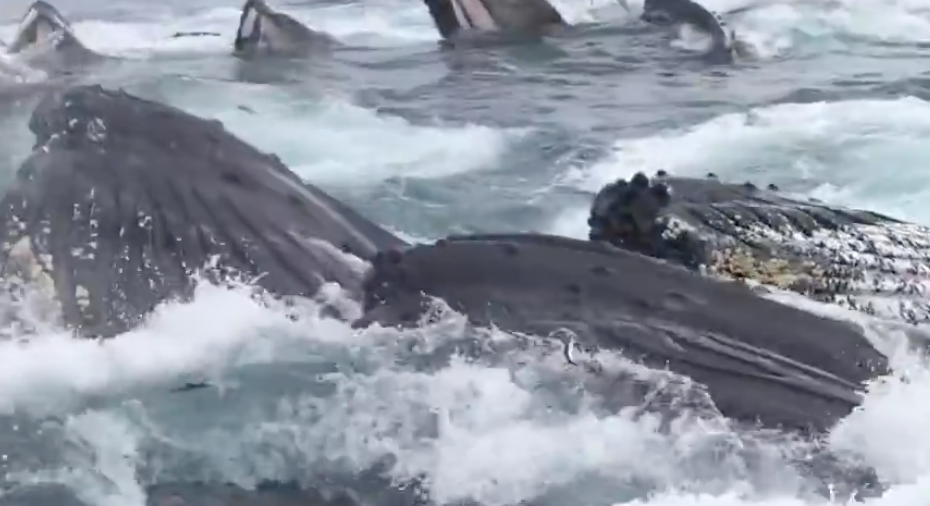 Brad was naturally beyond shocked and excited as his reaction in the video shows. Be forewarned that he had some choice words to say at the moment and the clip does contain a bit of audible profanity. Regardless of that, Brad now has one heck of a fishing story to tell his friends and family and if anyone ever doubts it he can refer them to the video!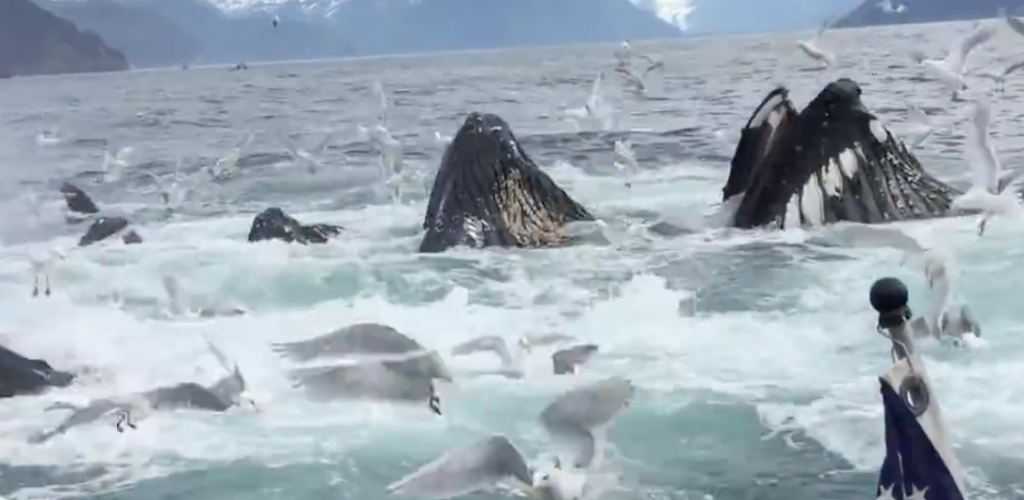 Check it out to see one of nature's most awe-inspiring and naturally occurring spectacles extremely close up. It's an exceedingly rare sight to see this many of these majestic, gentle giants feeding on fish all together at once. Brad's reaction to the whales shows just how surprised and astonished even a seasoned fisherman from Alaska can still be. However, that's exactly what the state is known for; once in a lifetime experiences with the awesome power of nature.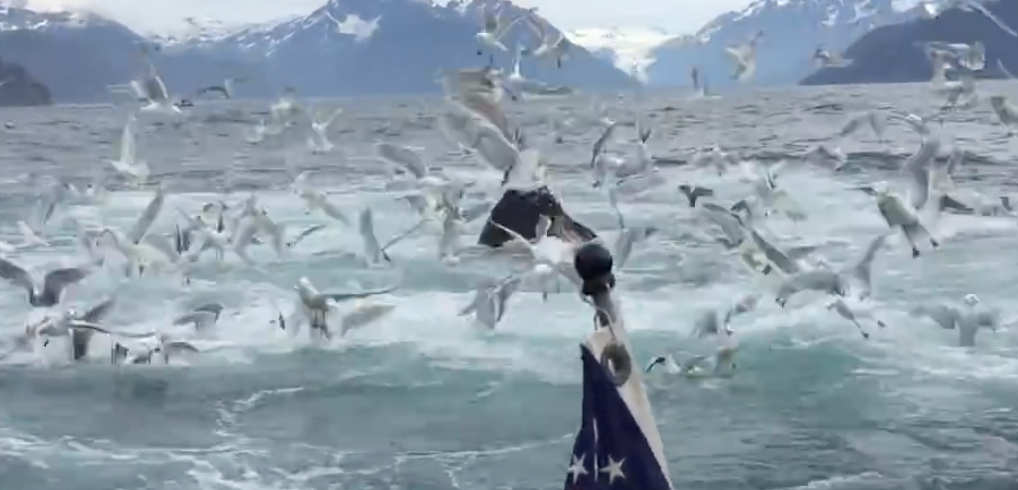 Please Share This Amazing Moment With Family and Friends Who Need a Smile Today 🙂