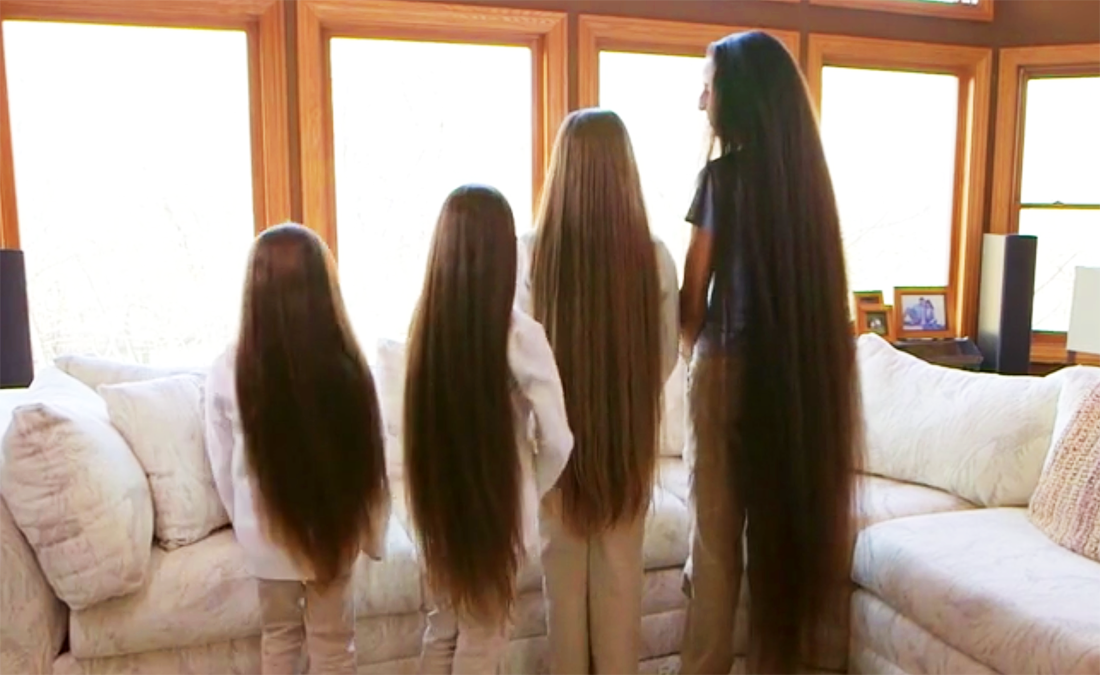 image via – rumble.com
Many people dream of having super long hair that cascades down their back and spend years of their life trying to grow it out. Who wouldn't want gorgeous lengthy locks, when you think of long hair you likely imagine a scene filled with beauty, youth, freedom, and romance. As beautiful as it can be, long tresses are high maintenance and require a whole lot of patience, time, and consistent dedication to achieve.
The majority of people either just give up growing their hair out or they suddenly decide to do something drastic and chop it all off. These days you really don't even need to grow your hair out in order to have super long hair because wigs and extensions will give you the same look. They are a faster alternative, but they'll set you back a pretty penny and simply can't compare to the real thing.
Even in light of all the advanced options available, some people want to grow their hair as long as they possibly can and refuse to cut it even an inch! For them, having extremely long locks is a lifestyle and they will gladly make sacrifices to keep their hair healthy and growing. Take for example Tere Lynn Svetlecich Russell. She is known as a real life Rapunzel because she has an unbelievable head of hair that measures an astounding seventy-four inches long!
Tere is from Illinois and has 5 kids with her husband Chip, three of which are her daughters and they all have super, ultra long hair just like their mom. Between all four females they have a combined total length of more than 13 feet of hair. That's crazy and their hair even wins competitions! Over the past decade alone Tere has won a number of awards, including regularly finishing first for the longest pony tail.
As with most things, the long hair lifestyle does have its inevitable disadvantages, especially when it comes to care and maintenance. According to Tere, each time one of her daughters shower they use up to a quarter of a bottle of conditioner. Now that her own hair is so long, she can't even wash it in the shower standing up because all the water causes it to become unbearably heavy. In fact, the last time she tried to take a normal shower she fell over from the weight of it and so now she kneels down when she washes it.
As you can see in this video, when Tere and her daughters did finally step out to go to the hair salon it wasn't for what you might be thinking, a haircut. They went for a day of pampering, treatments, and relaxation. While at the salon the stylist commented about how remarkable it was that their hair was in such great condition, for being so long and having never been cut before. Check out the clip for more and to see just how long all their hair is. Would you ever try to grow your hair that long!?
Please SHARE This With Family and Friends