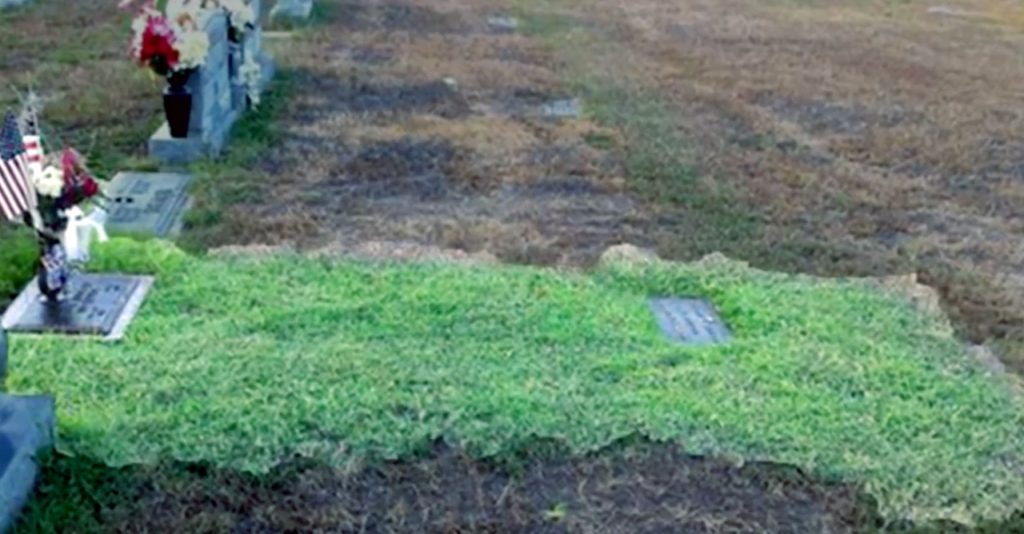 image via – youtube.com
For some people, compassion comes naturally.  They don't think twice about helping others in need or doing things that wouldn't cross many people's minds.  They're just extra thoughtful and their selfless kindness comes from the goodness of their heart. Jake Reissig is that type of person.  The senior citizen from Texas wasn't looking for attention or anything in return when he did something so simple, yet it ended up touching the lives of a family he barely even knew. 
For Mr. Reissig, every day has a set routine that starts off with him going to church.  Then he meets one of his nine children for coffee before returning home to his garden where he clips off just one rose from the flowers he grows.  He then heads to the cemetery where his wife of 65 years, Elizabeth, is buried and leaves the single rose at her grave. Even when she was alive, he would gift her a daily rose, and while his routine may have changed a bit, he still loves talking to her.  During his visits he also takes care of the little plot and waters the grass so that it doesn't turn all dry and brown in the Texas heat.  
Once he's done talking and watering, he heads home, but one day while visiting his wife he passed by a young woman crying beside a nearby gravestone.  Instinctively wanting to comfort her, he headed over and ended up talking to her about her brother. She told him that her brother, Joseph Villasenor, had been a staff sergeant in the U.S. Air Force when he passed away in 2010.  The two had been best friends and she missed him so much. He knew how much heartache the woman was going through and consoled her the best he could.
After the woman had left Mr. Reissig decided that he would do a little something extra in his daily routine, he'd water the soldier's grave as well.  From then on out, every day he tended to the grass around both plots, making sure they were well watered and green.  
When the Villasenor family soon came to visit Joseph's grave they walked up and were greeted by the vibrant green grass.  They couldn't believe it! Looking around, his parents noticed the ground everywhere else in the cemetery was brown and dry, but not on their son's.  
Nearby was Mr. Reissig, hose in hand.  They hugged and thanked him for all that he had done, then he turned to Joseph's mother and asker "Do you want to water it?"  She gratefully accepted his offer with tears in her eyes, amazed that a stranger would do such a beautiful thing for her son. Yet for anyone who knows Mr. Reissig, it comes as no surprise that he'd be behind such a selfless, kind act.  It's just in his nature.
Watch the video below for the full story:
Please SHARE This With Family and Friends