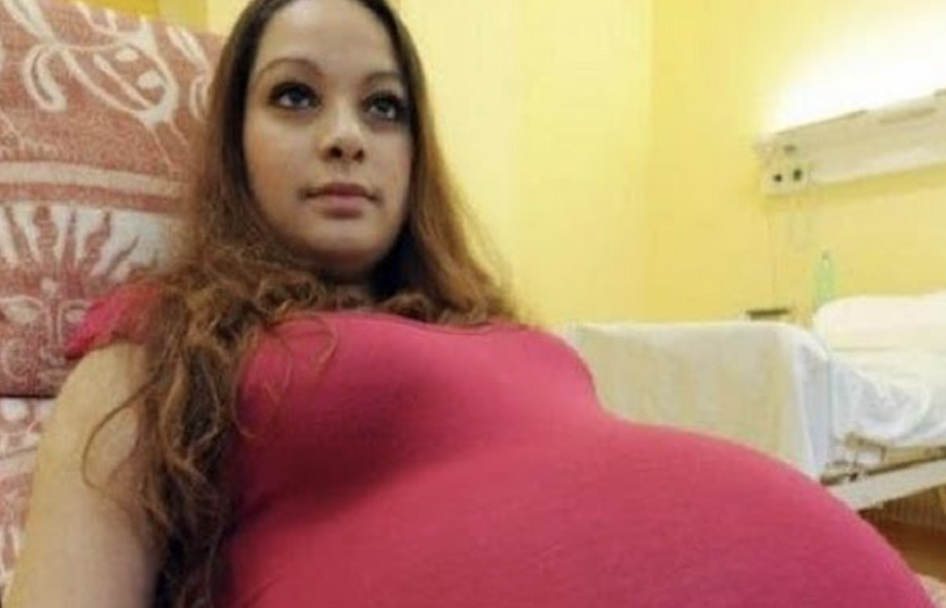 image via – youtube.com
When a couple realizes they are going to have a baby, life rapidly begins to change in an instant. You all of a sudden realize that you are going to be responsible for another human life and it can actually be a little scary and anxiety provoking. Even though, it's an amazing celebrations new moms and dads are always a bit nervous not knowing what it will actually be like in the trenches of parenthood.
This brings us to today's unique story which features a 23-year old pregnant woman named Alexandra and her partner Antonin from the Czech Republic. One day, Alexandra just felt like something was happening to her body so she took a pregnancy test which came back positive. Just to be sure, she was definitely pregnant she went to the doctor who confirmed, yes she was indeed pregnant.
This wasn't Alexandra's first rodeo, she already had one beautiful baby and knew what pregnancy was like, giving birth and taking care and raising a child was all about. She was way less nervous than the first go round and she believed this second pregnancy and child would be easy and simple. Little did she know this pregnancy would be anything but ordinary.
She went back to the doctor, they took an ultrasound and told her and Antonin that she was going to be having twins! At first they couldn't believe the news, but when it settled in they were super excited and ready to handle the extra responsibility.
For a few months, the couple had prepped for 2 new babies on the way. She went back to the doctor for her regular check-up and the doctor noticed something a little weird so the doc took another ultrasound. This is where things start getting pretty wild…..
The doctor examined the ultrasound carefully and thoroughly. Then the doc told the couple that they would not be giving birth to twins. At first they were a little heartbroken thinking one of the babies didn't make it, but the doctor hadn't finished yet…
The doctor calmly told them she was currently carrying 4 babies and would be giving birth to quadruplets! Twins kind of seemed like a lot but 4 babies?! This was completely unexpected and they were totally stunned. When they left the office they immediately started buying stuff for the 2 extra babies so they would be prepared!
Another month or two went by and her due date was coming closer. When women give birth to multiple babies at once it isn't uncommon to get another ultrasound towards the end of the pregnancy just to make sure everything will be fine without complications.
She went in got another ultrasound not expecting anything out of the ordinary considering she already had the bomb dropped on her last visit that she was having quadruplets. After the doctors took a look at this next ultrasound they were astonished. There was a fifth baby in there they hadn't seen! So now they went from 1 baby to twins to quadruplets and quintuplets!
The due date quickly came before they could even wrap their heads around quintuplets! The day of delivery 40 doctors on staff were in the delivery room to help and make sure this record breaking birth went smoothly without any complications. Luckily she gave birth like a champion and according to the main doctor in charge of her case, everything went perfectly!
One of the 40 doctors who helped with the delivery that day, began doing research to see if anyone ever gave birth to quintuplets in the Czech Republic. As it turns out, in all of the Czech's recorded birth history, Alexandra was the first mom to ever give birth to 5 babies at once!
Watch the video below for the full story:
Please SHARE This With Family and Friends