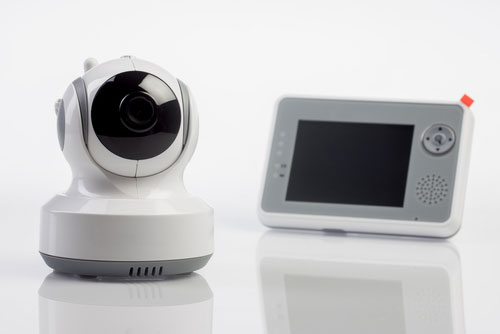 image via – shutterstock.com
Some people dream of being a mother their whole life.  Ever since Bernita Roger's was a little girl she had looked forward to the day when she'd have children of her own to raise.  After marrying her high school sweetheart Roy, the two set out to become parents. However, the couple struggled and their dreams of starting a family were crushed after Bernita suffered a series of miscarriages.  
After all the heartbreak Bernita set aside her plans of being pregnant.  She decided that for the time being she would adopt, not a baby but instead a pet.  Feeling depressed, she just knew that having a furry animal companion was what she needed in her life and was set to go look a puppy at the local shelter.
Before she could even go to the animal rescue center fate stepped in.  Bernita was out in her garden one day when a black cat appeared and started to rub against her legs.  The friendly feline was a stray but not for long because she fell in love with the kitty and adopted him on the spot.  She brought the cat inside and ended up naming him Midnight after his shiny black coat.
Soon after Midnight had joined the Rodgers family Bernita and Roy learned that she was pregnant again.  The unplanned pregnancy was a blessing and nine months later a healthy baby girl named Stacey was born. When Midnight first met the new baby it was love at first sight and he was always close by.
The new parents were extremely protective of their little miracle baby and watched over her closely.  When Stacey was just 6 weeks old she suddenly became ill and after checking her out a pediatrician told Bernita it was just a common cold.  She took her baby home and had put her down for a nap when Midnight suddenly started acting very strange. He kept pawing at her legs and seemed to be trying in vain to get her attention, but she brushed him off thinking not much of it.  
Midnight ran away and moments later she heard him screeching and crying over the baby monitor.  His strange moans sounded terrible and scared Bernita who jumped up and quickly ran to the baby's room.  When she got there, she found the cat near the crib and when she looked in to check on Stacey, she noticed something was terribly wrong.  The baby was struggling to breathe and starting to turn blue.
Bernita and Roy rushed baby Stacey to the hospital and because of their quick action doctors were able to save her after she went into full respiratory failure.  If not for Midnight's insistent crying alerting them to the dire situation, she may not have been so lucky.
Midnight's story was shared on YouTube and it brought a lot of media attention and interest.  Even Oprah Winfrey contacted the couple and they made an appearance on her show. As for Midnight, he and Stacey are inseparable, they're each other's best friend, and he's always by her side.
Watch the video below for the full story:
Please SHARE This With Family and Friends