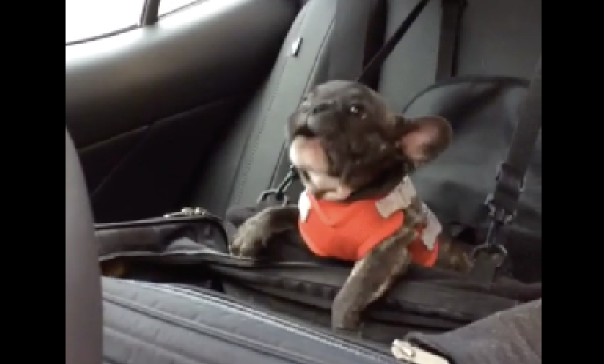 image via – facebook.com
Dogs often have mixed feelings when it comes to riding in a car or truck. Some absolutely love going for a breezy cruise and will readily jump right on in, whereas others loathe having to go for a ride and will do anything to avoid it. Then there are the majority who fall somewhere in the middle. They are the puppy's who seem to enjoy car excursions or at least tolerate them.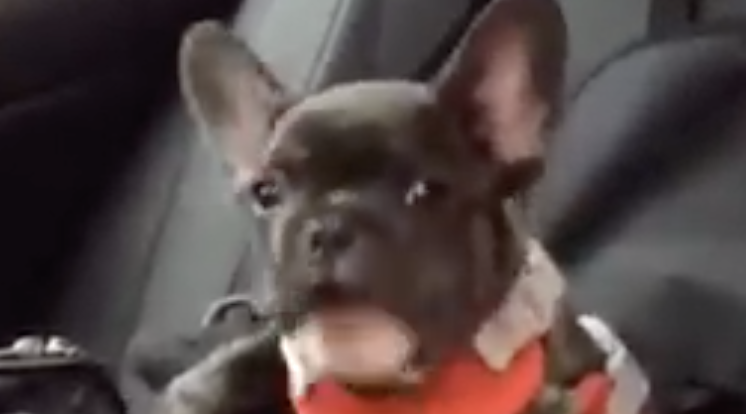 That's where Bosley, the adorable French Bulldog in this video, fits in. He's tiny but boy can he throw a hissy fit! Safety first even if it means that the little guy will throw a huge tantrum like a toddler who doesn't get their ice cream. Sometimes as a parent and in this case a pet parent you need to do the right thing regardless of how your fur baby reacts.  Bosley trust us this is for your own good and you will thank your humans when you are older.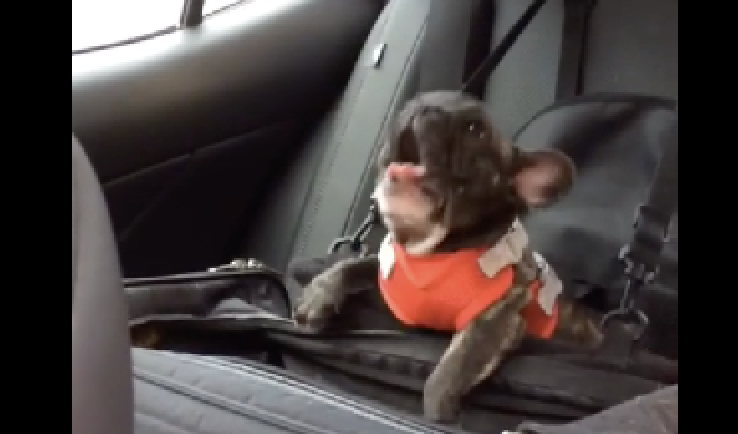 The cute little Frenchie was out and about one day riding in the car with his owner when something upset him. Perhaps it was the car seat that he was securely strapped into in the backseat, it doesn't look like the most comfortable thing to sit in. Even so, the doggy seat is for his own good and protection. Not only will it keep him safe and sound, he looks adorable in it!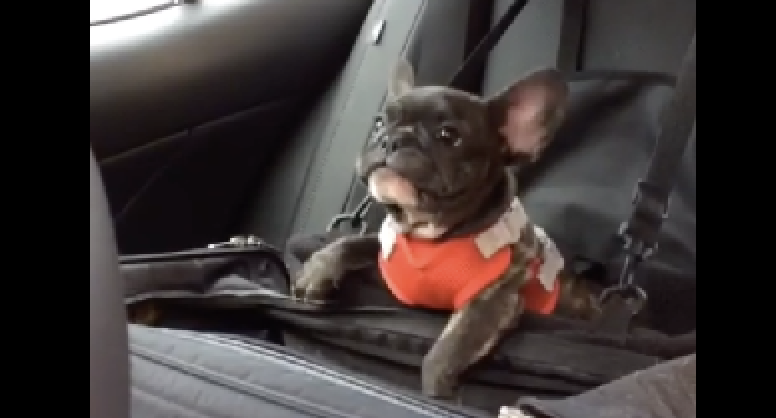 While the car seat may or may not have been the source of his frustrations, Bosely was clearly not happy. He made sure that his feelings were known and clearly heard by throwing a mini tantrum, protesting and whining in the cutest possible way that only a little Frenchie could pull off! He whimpers and squeals as he cries his way through the short clip while giving his saddest puppy face to the camera. He's so cute and funny!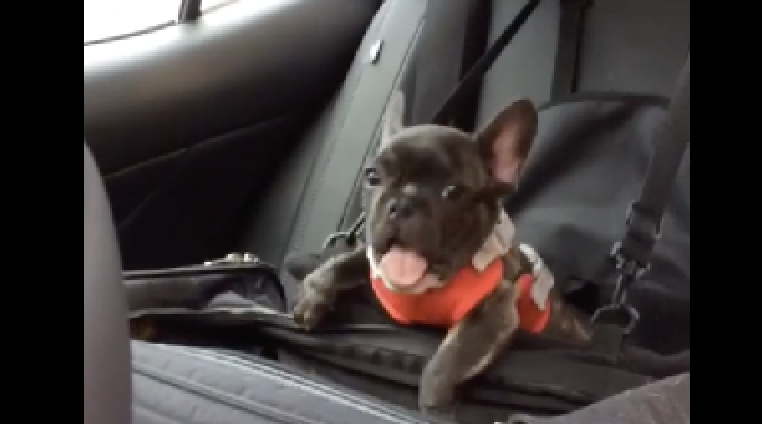 Near the very end of the video Bosley's older sister Beatrice, a fellow French Bulldog, pops her head up and makes a surprise guest appearance! She's checking in on her noisy brother and seeing what all the fuss is about. The two dogs live in Colorado with their loving owner who's always taking them out and bringing them along on nice walks and fun trips to area parks. Check the adorable pair out and listen to the strangely hilarious sounds Bosley squeaks out!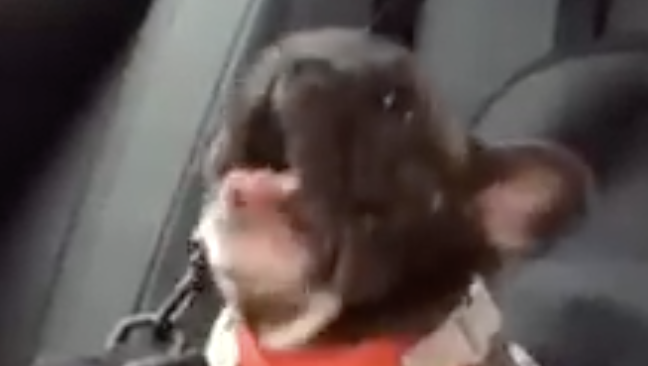 Please Share This With Family and Friends Who Need a Smile Today 🙂