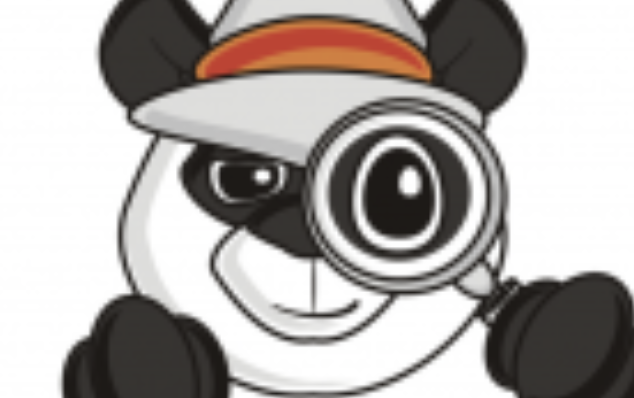 A little over one year ago a Hungarian artist named Gergely Dudás posted a wonderful holiday themed puzzle that he created on his Facebook page, called 'Dudolf.' The hidden search drawing of a page full of snowmen and one lone Panda Bear proved to be an instant hit with the masses. In fact, it was so spectacularly popular that it went on to spawn hundreds of other similar puzzle searches. Artists all over the world were inspired by the fun, interactive drawings and the challenges involved in making a really great one. Not to mention, it's fun to share and search them out for whatever may be hidden in the artwork!
The image below is the original illustration by Dudás and he captioned the picture with the following words "There's a Panda amongst them! Can you find it?" The piece is filled to the max with row after row of hand-drawn snowmen. All of them look like the typical, classic type of snowmen, with traditional black coal eyes and orange carrot noses. Several are also sporting either colorful winter hats or scarves, which really helps quite a bit to break up all the black and white monotony that's going on! And finally, somewhere among all of the Frosty-looking snowmen is one single, very lonely, Panda Bear.
This is basically just like a Where's Waldo? search puzzle, but with a holiday twist because of all the snowmen and the Panda Bear! Image searches like this help to keep your brain, mind, and eyes healthy and working in tip-top condition. They are designed to help exercise and strengthen our visual perception skills and the challenge they present really get our brain cells firing!
Other than that, they're just a really fun way to explore and see both what you immediately notice, and what you fail to pick up on. While people's reactions are bound to be mixed, some say it took them forever to find the Panda Bear, while others claim that they managed to spot the hidden bear practically right away.
See where you stand compared to everyone else and take a look now to see how fast you are able to spot the Panda, good luck!
Please Share This With Family and Friends To See If They Can Find The Hidden Panda 🙂