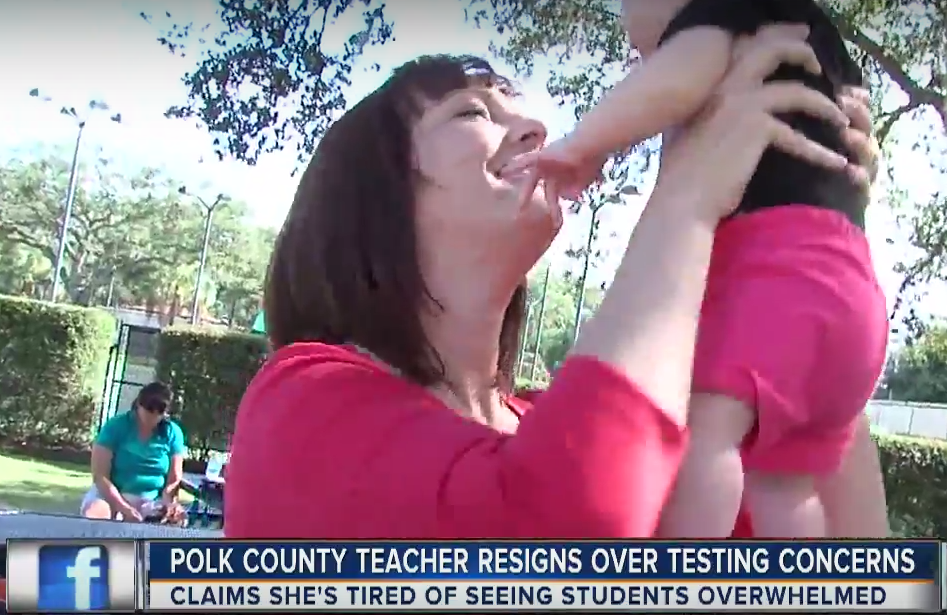 Image via: Youtube
On June 8, 2015, early childhood education teacher Wendy Bradshaw, gave birth to her daughter. Having your first child really changes your life forever, and makes you re-evaluate your priorities. Wendy had a wakeup call as she imagined her newborn growing and going to kindergarten for the first time.  Instead of daydreaming and feeling joyful, a feeling of sheer dread came over her.
Wendy had achieved her Masters and Ph.D in early childhood education beyond her teaching degree.  She took her role as teacher and curriculum developer very seriously, continually updating herself  on recent research on children's needs in education.  She worked closely with her students and their parents over the years to individualize learning to each child's abilities and temperament.
As she sat with her newborn in her arms she thought about what had happened to her ability to tailor her teaching to children's needs.  The methods of evaluation that had become so strictly standardized in upper grades, had trickled as far down as pre-school, making assessment rather than actual learning the goal.  Her young students had grown more frustrated, and emotionally overwrought as teaching plans overlooked their developmental levels.
Reflecting on her work in Florida's Polk County elementary school, and how upset she felt at the thought of her own child being subjected to such awful teaching methods, led Wendy to send her letter of resignation.  In this letter she delineated in great detail, her distress with what had become of the educational system and her reasons for resigning.  She posted the letter on Facebook, which has since been shared more than 50,000 times.  After reading it click the video below to hear Wendy Bradshaw discuss her feelings and thoughts about her deep dissatisfaction with the state of education in our country today.  You will see why this went viral. The letter reads:
Image via: Wendy Bradshaw
Please Share This Story With Family and Friends