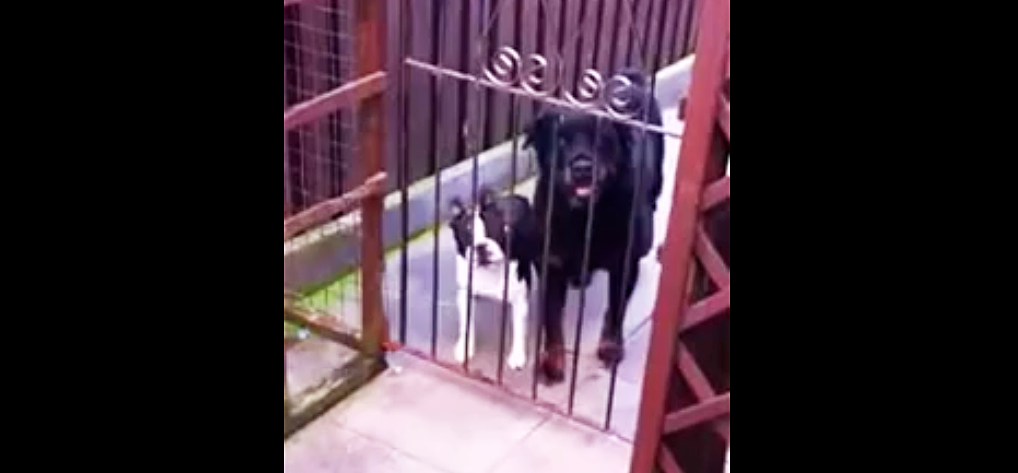 image via – youtube.com
When you take a walk around the neighborhood there are many different types of animals that you could some across. Some are wild, like the birds and squirrels who scamper away upon your approach. Some are pets, of which many are equally as shy, while others are more loud and aggressive, like most guard dogs tend to be.
Then there are the sweet ones who are just plain friendly. They greet you warmly, with a goofy smile on their face and tails wagging. The two adorable dogs in this short and sweet clip are of the friendly type. They are perhaps among the most socially affable dogs you could ever come across in the world!
In fact, one of them is so gracious and neighborly that he even says "hello" in response to people who pass by and say hello to him! The smaller dog of the two, who looks like a Frenchie, comically says hello to the man in the video in a hilarious voice that sounds like a mix between a bark and someone speaking. The talented dog really has managed to master the word because when he says it, it sounds just like a person talking!
Check him out and listen closely for a good laugh!
Please SHARE This With Family and Friends 🙂