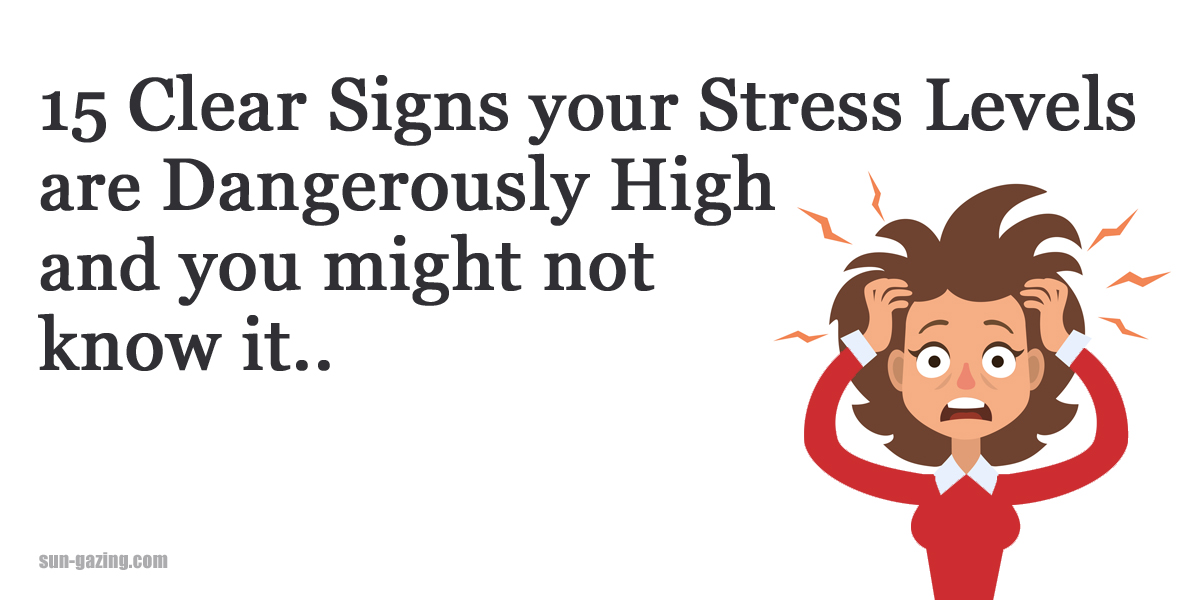 image via – shutterstock.com
Throughout time, human beings bodies have adapted to feeling threatened; the natural chemical of Adrenaline surges through us, setting off the "fight or flight" mechanism, when presented with STRESS. This is actually a remarkable ability we have to protect ourselves, when faced with acute situations in which we feel endangered.  In this way we are able to cope until we no longer feel threatened, dealing with the uncomfortable and scary parts of our lives, without becoming paralyzed.
However, when STRESS BECOMES CHRONIC, both the emotional and physical impact on human beings can be corrosive.  We begin to struggle to maintain healthy functioning; learning to recognize the signs and symptoms of chronic stress is key to living out our lives in healthy and effective ways.
The VIDEO you are about to watch below does a great job in discussing how CHRONIC STRESS CAN DAMAGE YOUR HEALTH, the warning SIGNS and SYMPTOMS that you are suffering from chronic stress, and effective STRATEGIES to HELP MANAGE STRESS.
THERE ARE 15 SERIOUS WARNING SIGNS THAT YOU ARE SUFFERING FROM CHRONIC STRESS:
1. TROUBLE MEETING YOUR OBLIGATIONS
2. GOING FROM "ZERO TO ONE-HUNDRED" IN ANGER
3. OVEREATING OR UNDER EATING  
4. ANXIETY BALLOONS Into PANIC ATTACKS
5. DEPRESSION 
6. SEX DRIVE Is DEPLETED
7. RACING THOUGHTS that DISABLE your FOCUS
8. TROUBLE SLEEPING
9. WEIGHT GAIN
10. BREATHING is SHALLOW
11. FREQUENT STOMACH PAIN
12. MUSCLE TENSION
13. CHEST PAIN
14. CHRONIC FATIGUE
15. FREQUENT HEADACHES
It is essential that in knowing these warning signs, you do whatever you can to reduce your stress so that it becomes manageable.  The footage below presents vital coping skills, so that the stress in your life does not result in a breakdown of your immune system and significant relationships.  Let us know if you have suffered from debilitating stress, and methods you have found in coping effectively.
Please SHARE this important HEALTH INFORMATION with your family and friends