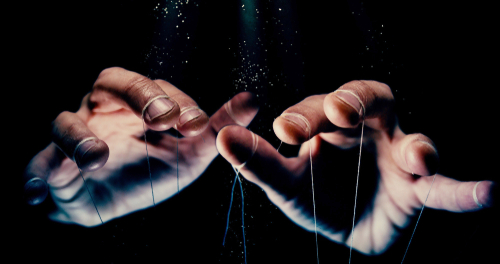 images via – shutterstock.com
When it comes to the types of people in our lives who are simply not good for us, narcissist manipulators rank among the top most toxic of all. They're the individuals who care only about themselves and who stop at nothing to get exactly what they want. As such, a narcissist will always selfishly place their own needs, desires, and emotions first when making decisions and they won't think twice about using people for their own advantage. They are relentless in their quest for personal power and success which is why they're so manipulative, deceitful, and bad to be around.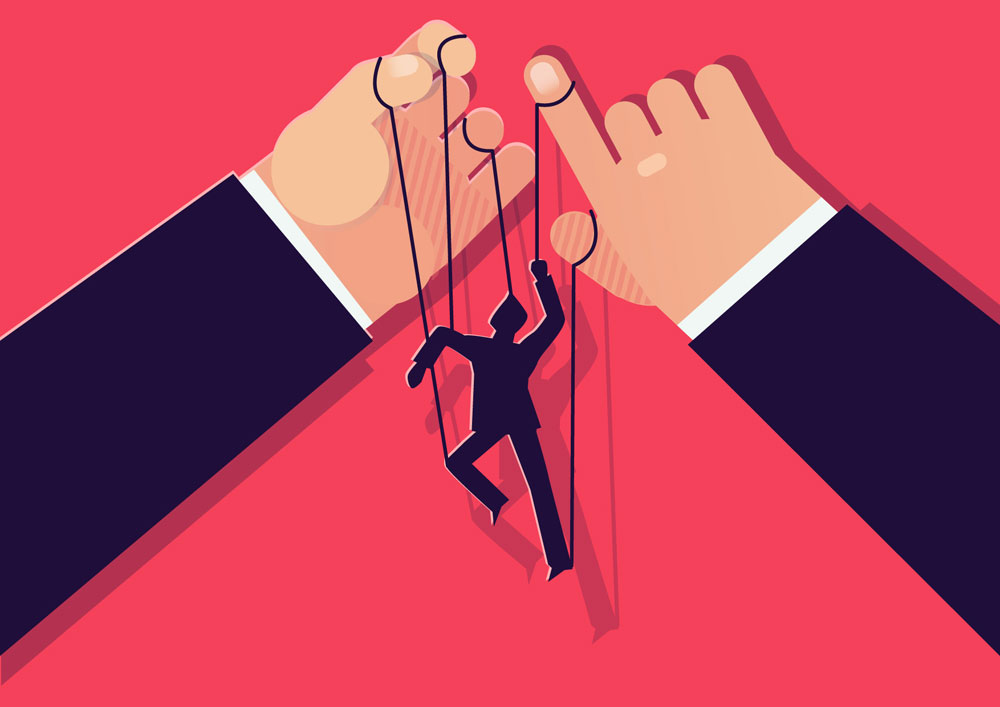 If you've ever had the misfortune of having to deal with a manipulative narcissist then you should be well aware of just how exploitative and driven they can be. By knowing their tactics and how they operate, you can counteract the negative effects of their behavior and protect yourself. Here are 7 ways in which narcissists manipulate and use others to their advantage:

1. They Play the Victim.
Narcissists love playing mind games and pretending to be a victim is one of their favorites. They get more attention and pity from others when they lead them to believe they are sick, in trouble, or need help. When you feel sorry for them you're more likely want to help them out, and that's exactly what they want.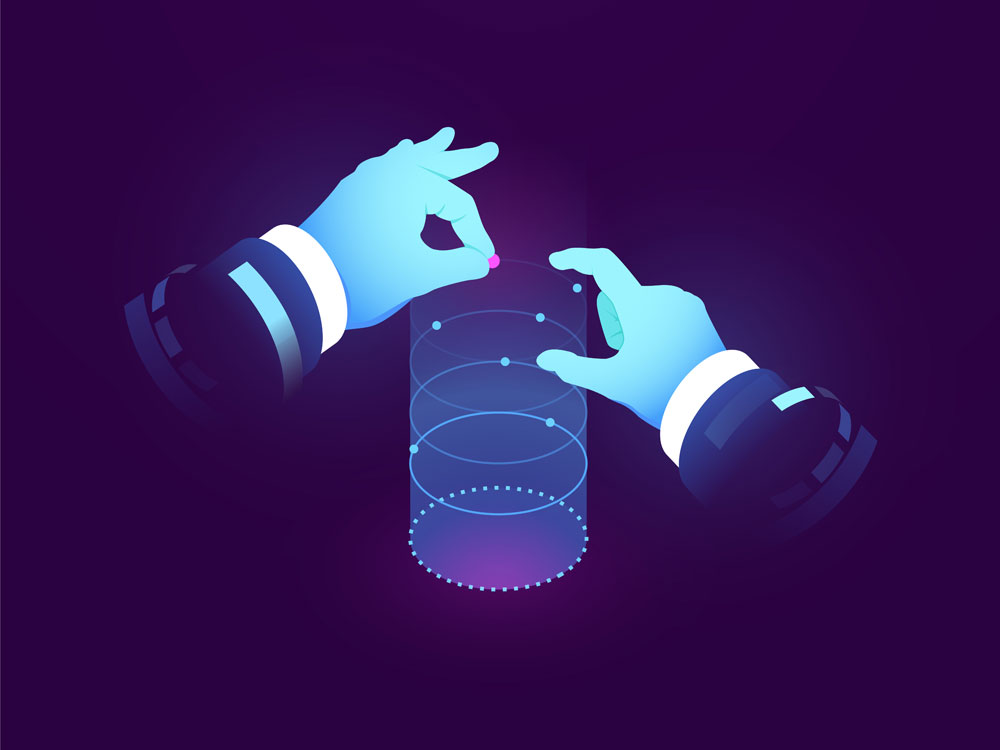 They also use this tactic as a way to justify or excuse their terrible behavior. Also, by turning your focus away from all the negative, deceitful things they've done, they make you less guarded and therefore more open to even more manipulation on their end.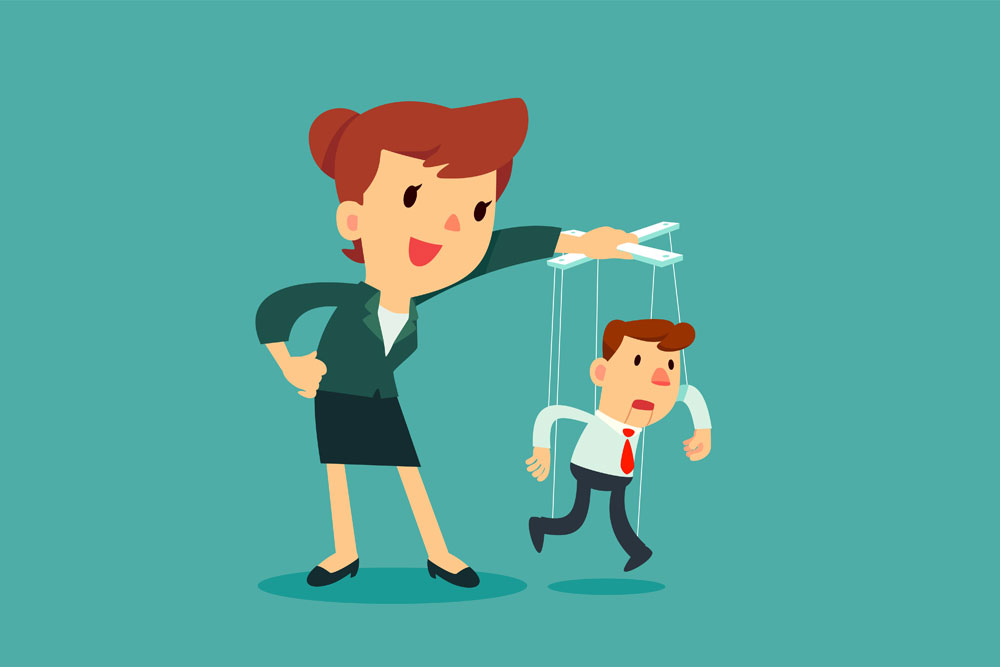 2. They Use Aggression and Intimidation.
One thing that all narcissists use is scare tactics. They employ everything from subtle, underhand threats to overt physical violence in order to bully others into giving in and bending to their will. More often than not the intimidation is psychological and emotional in nature.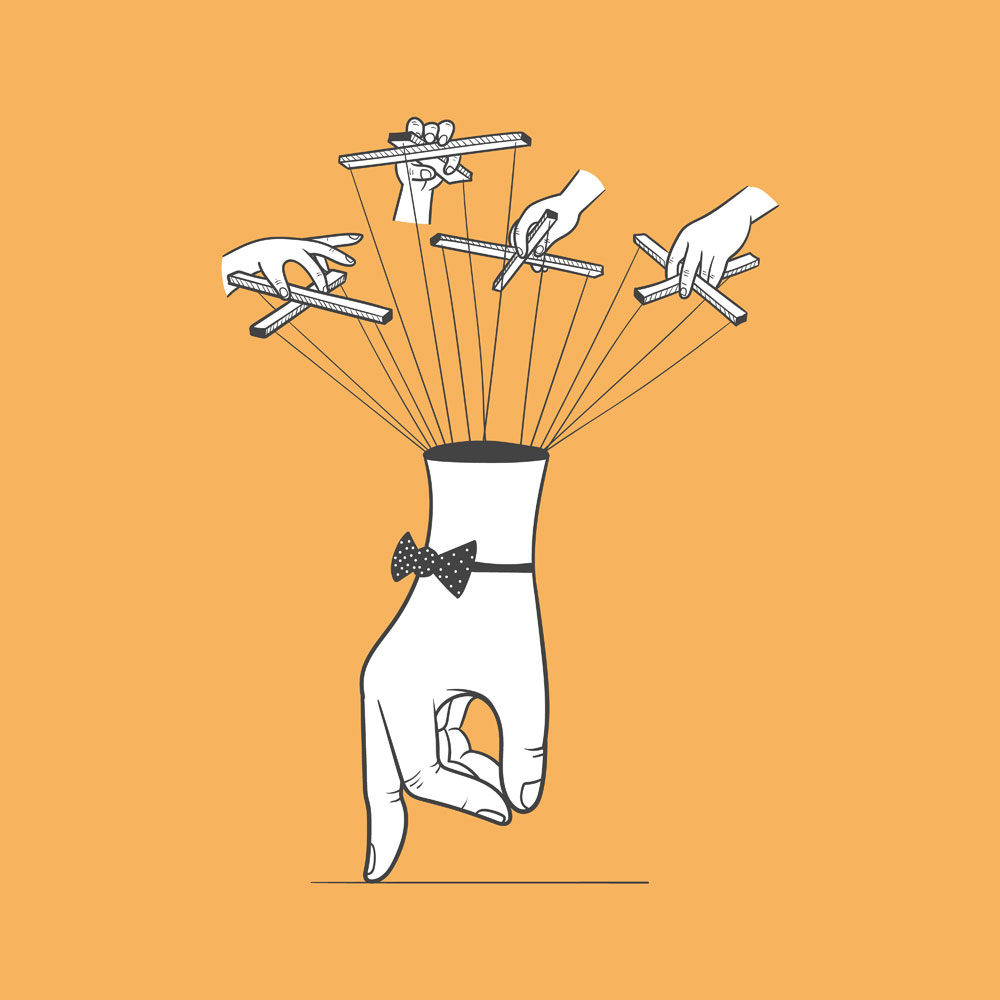 They might keep you from seeing family and friends or always put you down and verbally assault you because it makes them feel dominant and in control.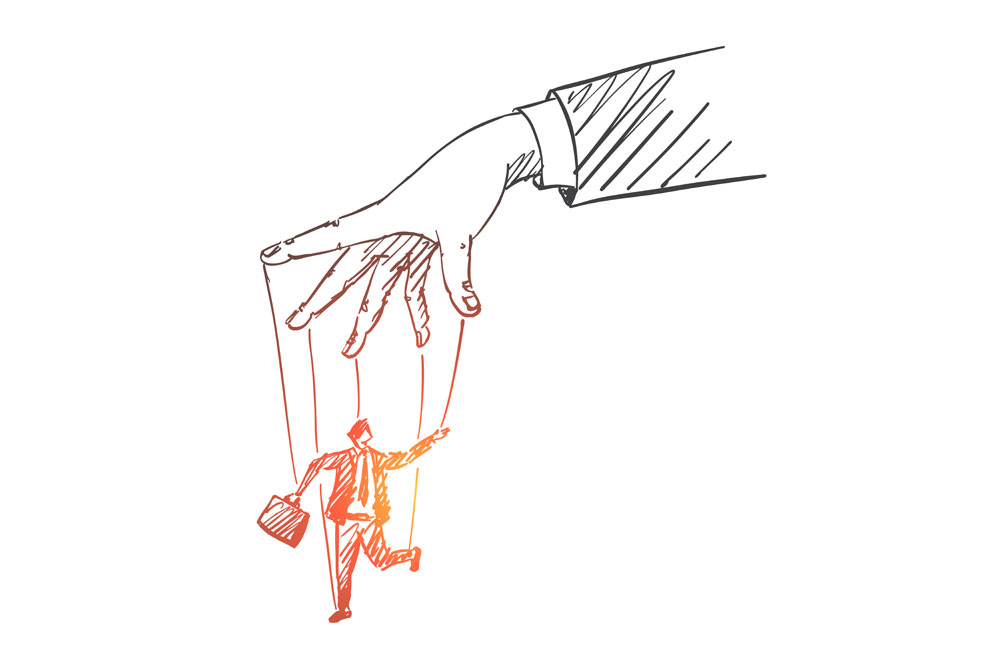 3. They Downplay Your Accomplishments.
When you first meet a narcissist they often hide their true colors and come off as actually quite charming. They compliment and build you up just so they can tear you down later. When that happens it's as if a switch gets suddenly flipped and all of those kind words go out the door. They will devalue your accomplishments and pride so that you work extra hard to regain their favor and please them.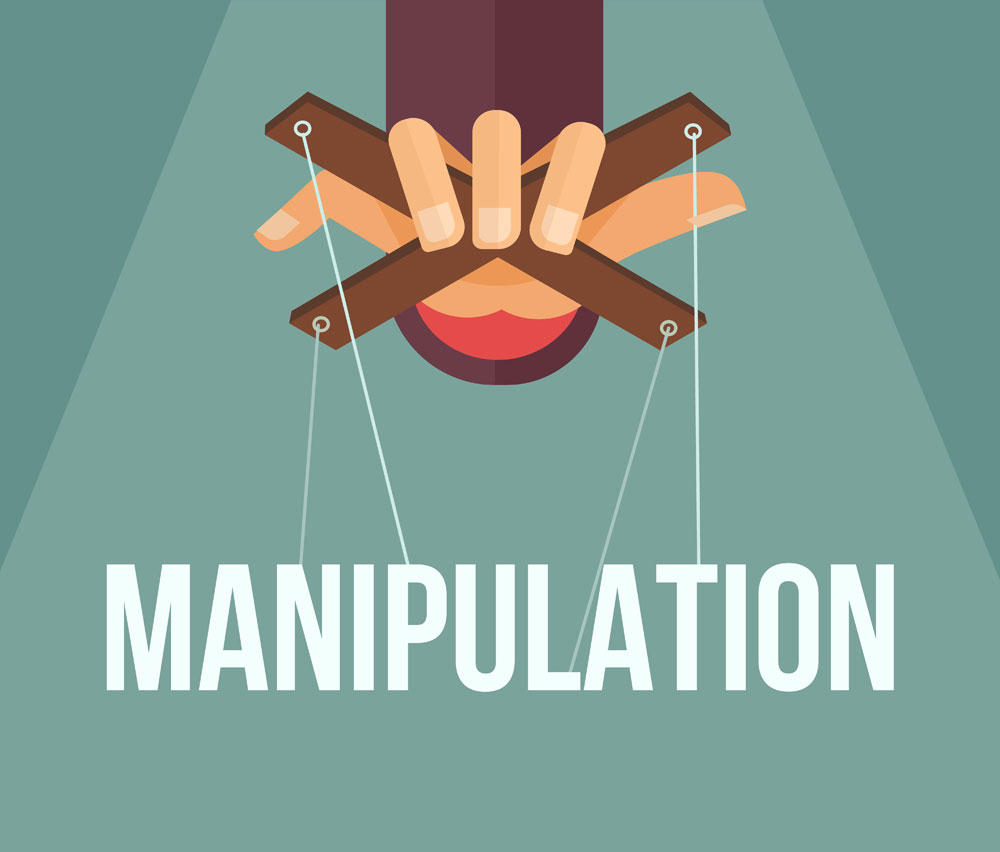 4. They Guilt You Into Thinking Everything is Your Fault.
They blame you for all of their bad behavior along with all of the trouble and repercussions it brings with it. No matter what the facts or situation may be, it's inevitably your fault!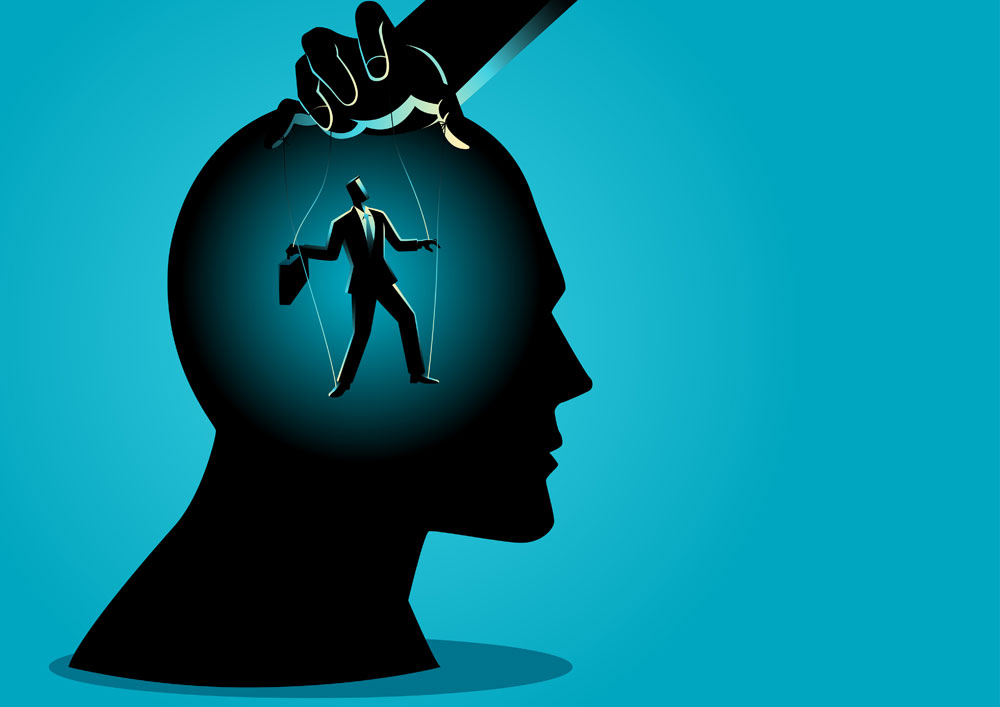 5. They Only Talk About Themselves.
It's a dead give away you're dealing with a narcissist when all that the person talks about is anything and everything related to them. They have nothing good to say about anything else and can drone on endlessly about themselves. When you do finally get a word in and switch the topic, they will steer the focus right back to them as if they didn't even hear a word you said in the first place.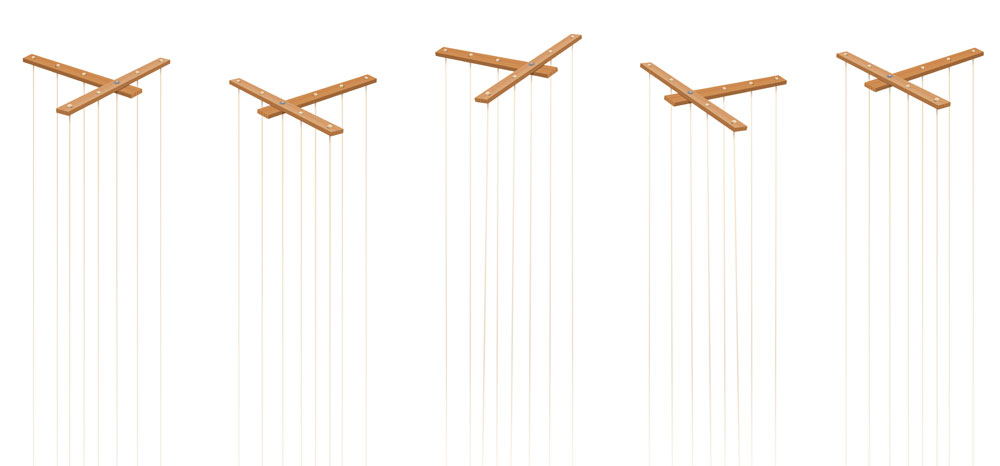 6. They Use Triangulation.
This is when a narcissist, you, and one other person are all involved in a triangular mind game of sorts. The other person is brought in by the narcissist after they have been led to believe that you are in the wrong or the problem. Basically, by pitting you and a third party against each other the heat is taken off the narcissist, as is any blame, and they get off scot-free.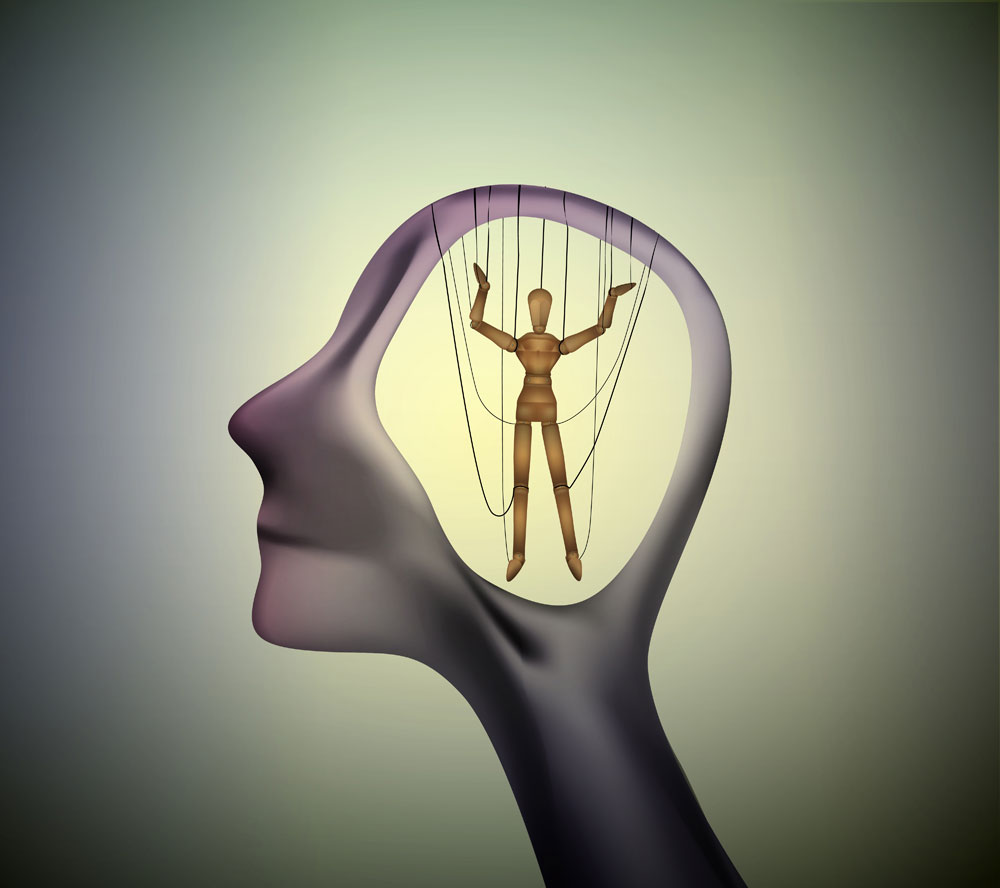 The other person will also stand up for and support them and this feeds right into their need to be liked and perceived as right all the time.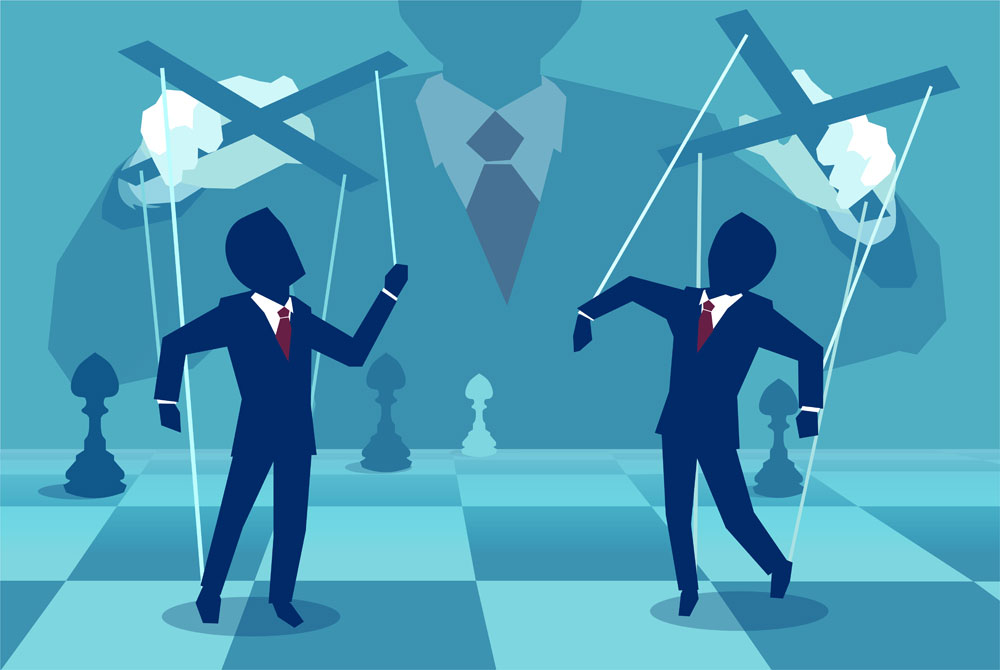 7. They Never Change.
Once a narcissist, always a narcissist. They will continue to act shallow, manipulate, and deceitful until the day they die. There is no medicine or cure for them, therapy is ineffective as well. Their issues are rooted deep in their minds and ingrained in their personalities.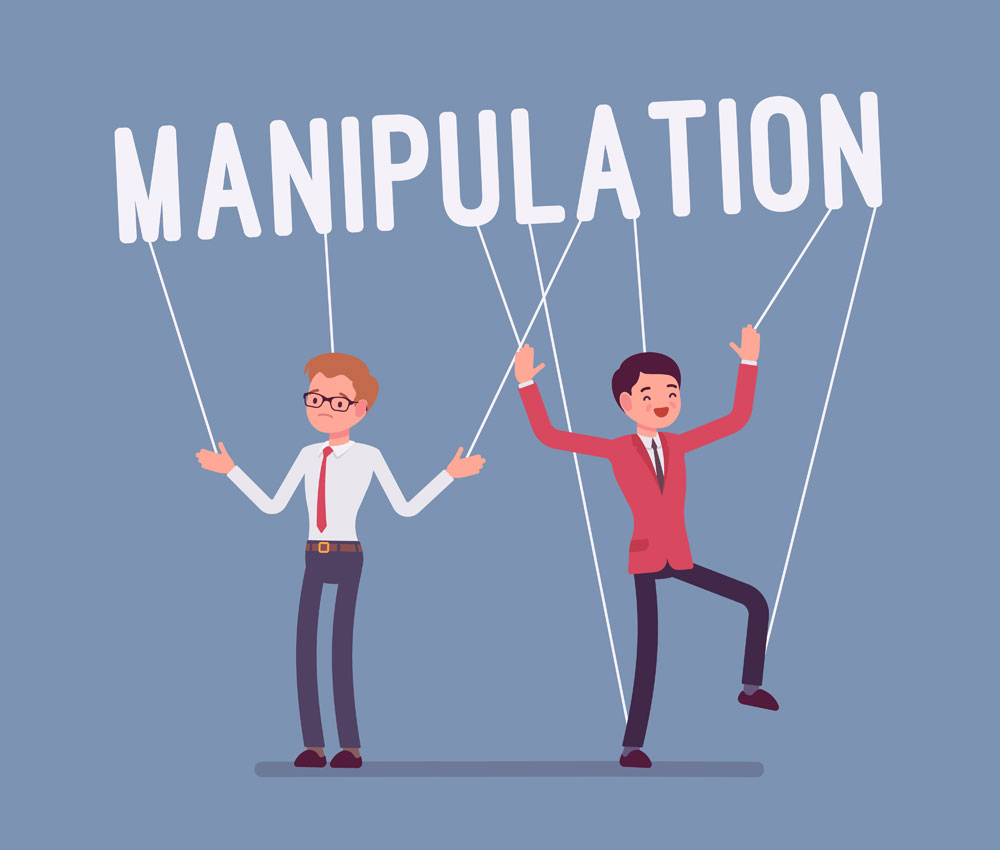 Even after you've removed them from your life, they will simply move on to their next unsuspecting victim and start ruining their life!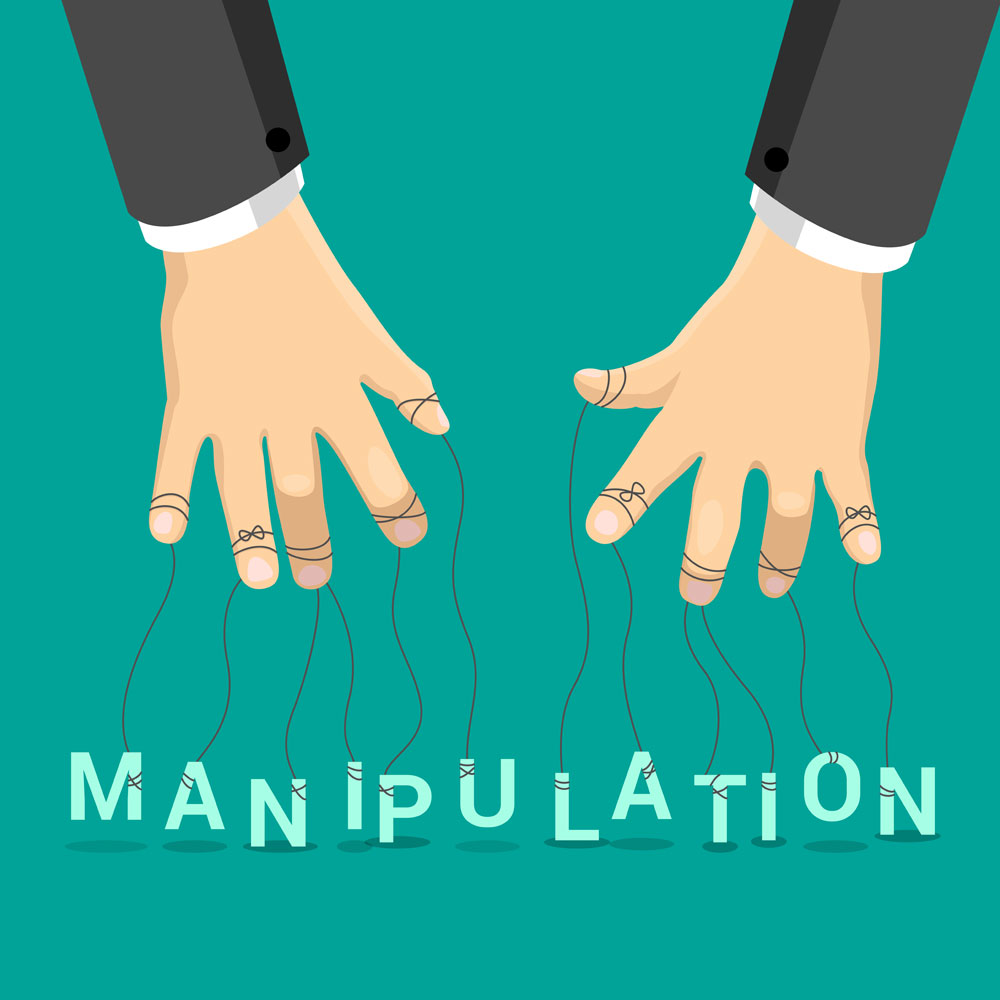 Please SHARE This With Family and Friends
IF YOU FOUND THIS STORY INTERESTING — KEEP SCROLLING FOR MORE OF OUR HANDPICKED FEATURED STORIES OF THE WEEK..
——————————————————————————
Every Time This Spoiled Bunny's Human Stops Petting He Throws The Funniest Hissy Fit: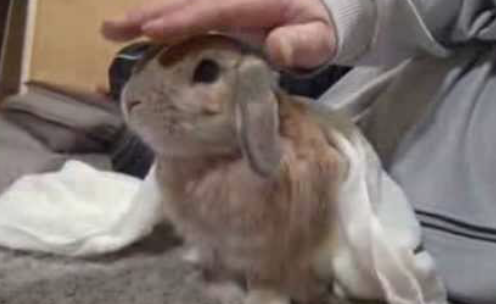 image via – facebook.com
Some animals know exactly what they want and oftentimes they enjoy receiving a nice, gentle, relaxing hand massage from their human companions. It's no secret that many of our furry pets love to be pet, which may be why we call them "pets" in the first place. Or maybe it's the other way around, and we call it petting because they are our pets. Whatever the case may be, lots of animals simply love being stroked and scratched. They usually have a sweet spot where they especially like being rubbed. For cats it seems to be around the cheeks, dogs like their ears and back scratched, and then there are some pets whose sweet spot is everywhere and anywhere.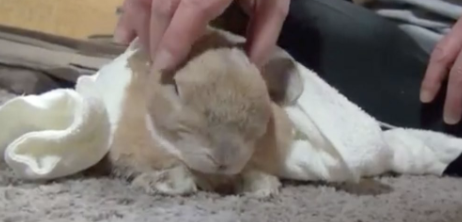 The little bunny in this video seems to fall in the latter category. From the looks of it he likes being pet all over, especially down his backside. The man in the video gently strokes his ears, nose, cheekbones, temples, head, and back, while the bunny twitches his nose and sits with a content expression on his face, his body completely relaxed, at ease and perfect peace.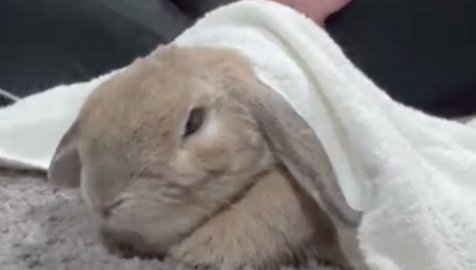 When the man stops petting him the bunny is clearly not happy about it. He stamps his furry little paws and lets out adorable growling sounds in protest. It might just be the cutest behavior I've ever seen a rabbit do! At one point the furry little guy searches for more pet-pets by crawling under the man's hand, urging him to resume the mini-massage that he so rudely ended. This bunny knows what he wants and he's basically telling the man through his grunts, growls, and foot thumping that he is not pleased the cuddle session ended!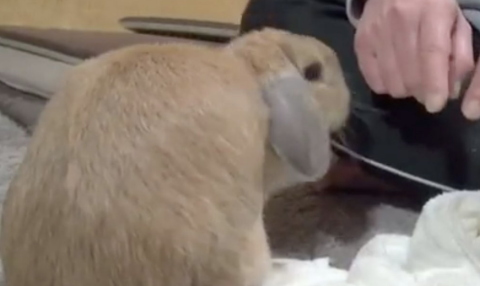 Contrary to popular belief, lots of bunnies love being pet and shown affection. The areas they most enjoy being pet is on their head and down their backside. Many often like their dewlap, the roll of skin underneath their chin, scratched and rubbed, but some don't like this at all. The bunny will let you know whether or not it's enjoying the attention. When they purr, chatter their teeth, flip flop over, and close their eyes it means they like it and if you stop and they poke your hand with their head it means "don't stop, keep petting forever!"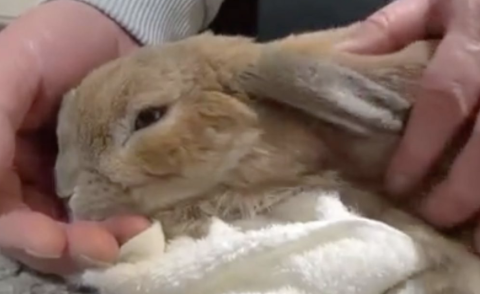 Rabbits and bunnies are very expressive, you just have to know how to read them, and over time you become familiar and accustomed to an individual one's behavior. Like every other pet in the world, they have their own distinct quirks and personality traits…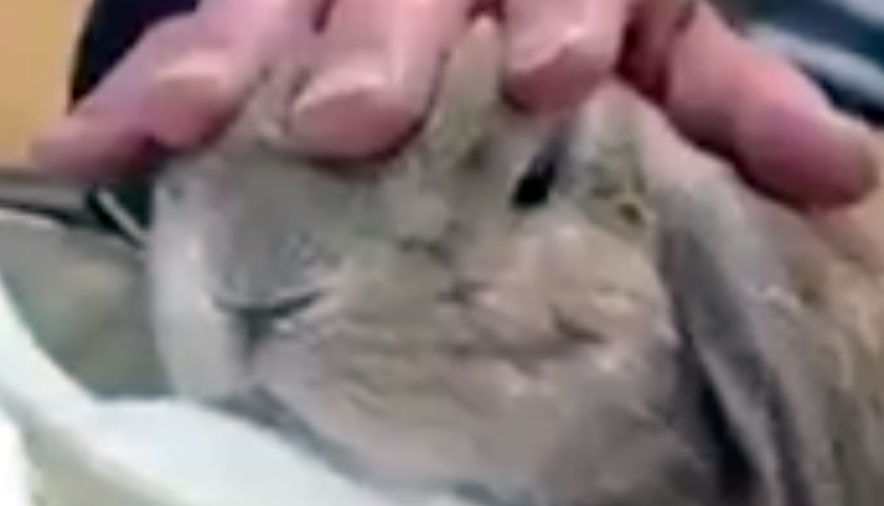 The cute rabbit in this video has certainly bonded with his human friend as he feels comfortable demanding the man do what the lil bunny wants him to do. The little cutie looks so happy being pet and snuggled in his blanket, and if that can't put a smile on your face then I don't know what will. Enjoy this lil' fussy bunny and his adorable antics. It sure. brightened my day.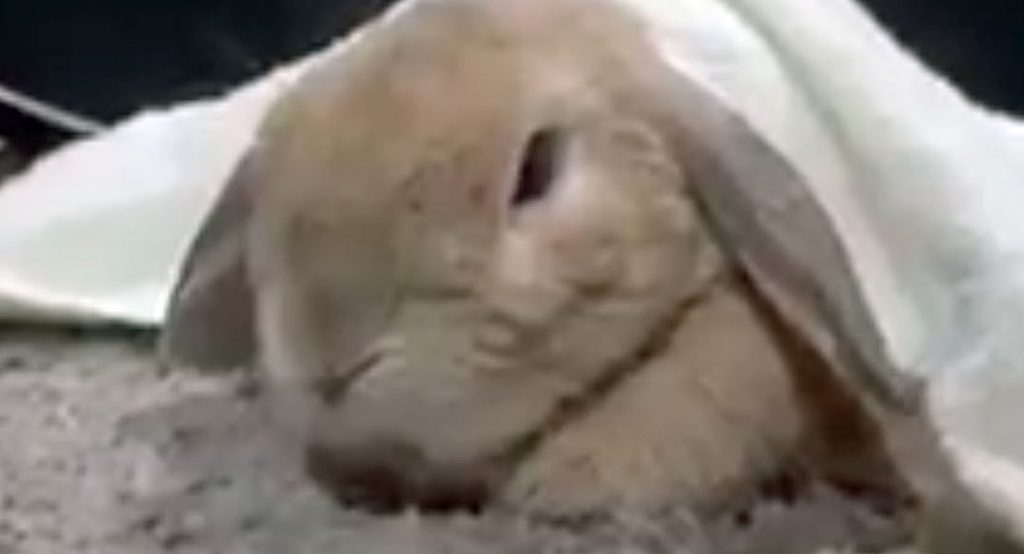 Pass This Adorable Bunny On To Your Friends and Fam
————————————————————————–IF YOU FOUND THE ABOVE INFORMATION HELPFUL ON 'NARCISSIST MANIPULATION' KEEP READING  TO SEE IF YOU ARE POSSIBLY IN A 'RELATIONSHIP WITH A SOCIOPATH' WHICH HAS SOME DISTINCT AND DIFFERENT CHARACTERISTICS THAT WE WILL COVER————————————————————————–
5 Clear Signs That Reveal You Are In a Relationship With a Sociopath.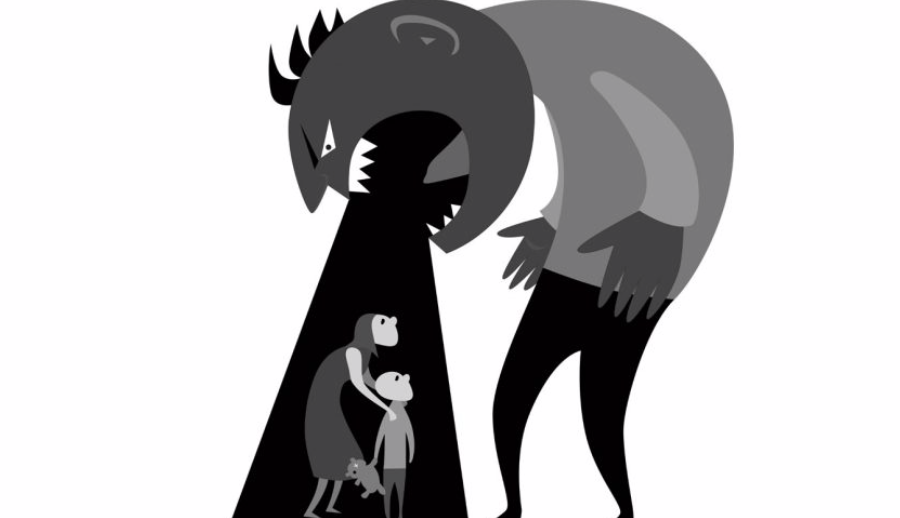 images via – shutterstock.com
We've all called someone a psychopath, or been called one ourselves, at some point in our lives. Usually the term is hurled around in either anger or jest, but sometimes we really and truly mean what we say In clinical terms, a sociopath is someone who is diagnosed as having what is called Antisocial Personality Disorder (APD). According to the Diagnostic and Statistical Manual of Mental Disorders, fifth edition (DSM-5) APD "is characterized by a lack of regard for the moral or legal standards in the local culture.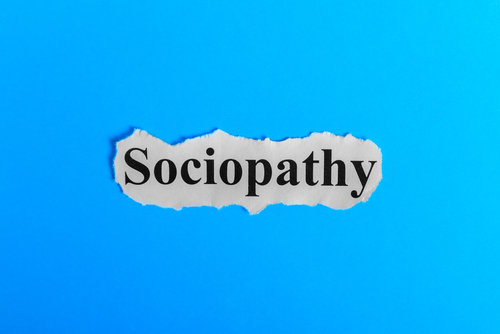 There is a marked inability to get along with others or abide by societal rules. Individuals with this disorder are sometimes called psychopaths or sociopaths." The DSM lists a number of diagnostic criteria that expand upon this general definition and nothing about it is good.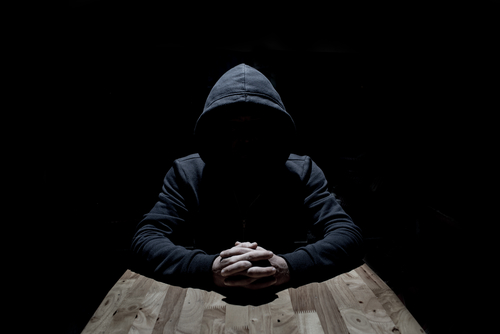 Sociopaths are master manipulators who often appear to be charming and interesting, but they only care about themselves and will lie, cheat, and intimidate you to get whatever it is that they want! If you've recently met or are dating someone new and want to make sure they aren't a sociopath then you need to know the tell-tale signs of the personality disorder.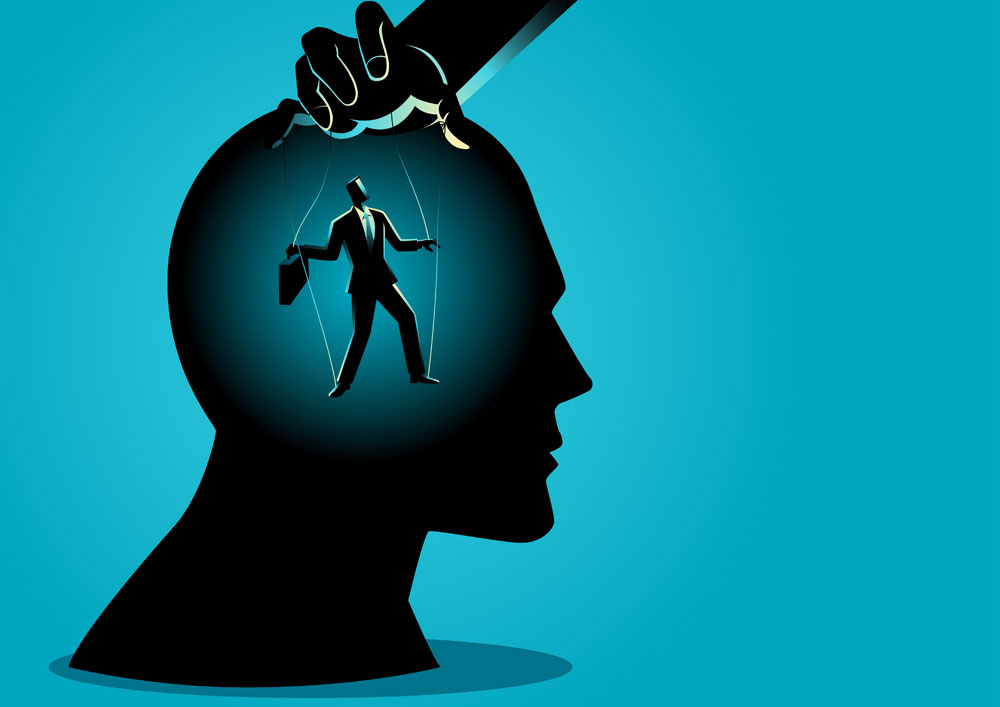 Sociopaths tend to be really good at these: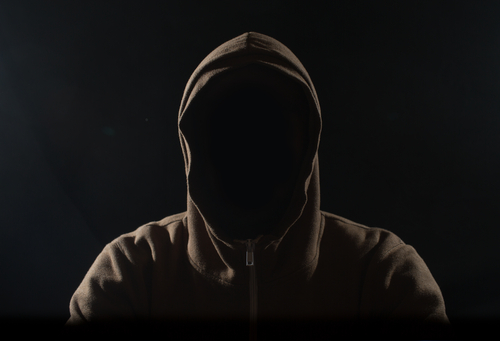 1. Lack of inhibition – Sociopaths don't hold back and often flout the rules or laws because they think they are above it all. They lack control, live in the moment, and don't care about consequences because they believe those don't even apply to them!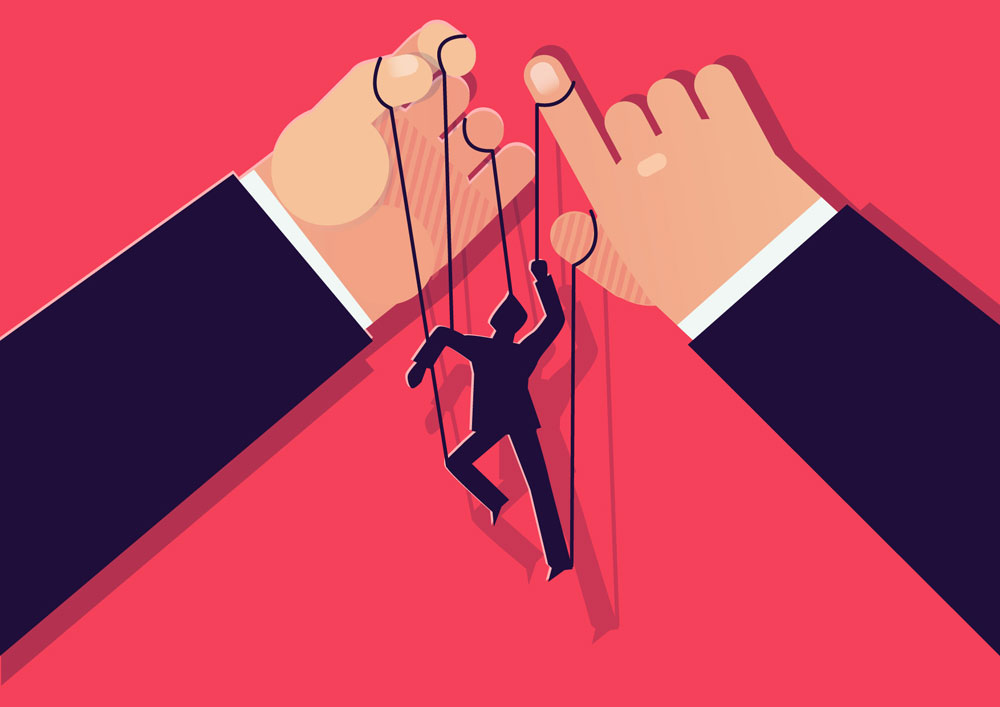 2. Quick to anger or resort to violence – People who are easily angered and who react by quickly resorting to violence without thinking about the future implications of their actions, are representative of such a personality. They will also let go of any negative feelings just as suddenly, as if nothing were ever amiss in the first place!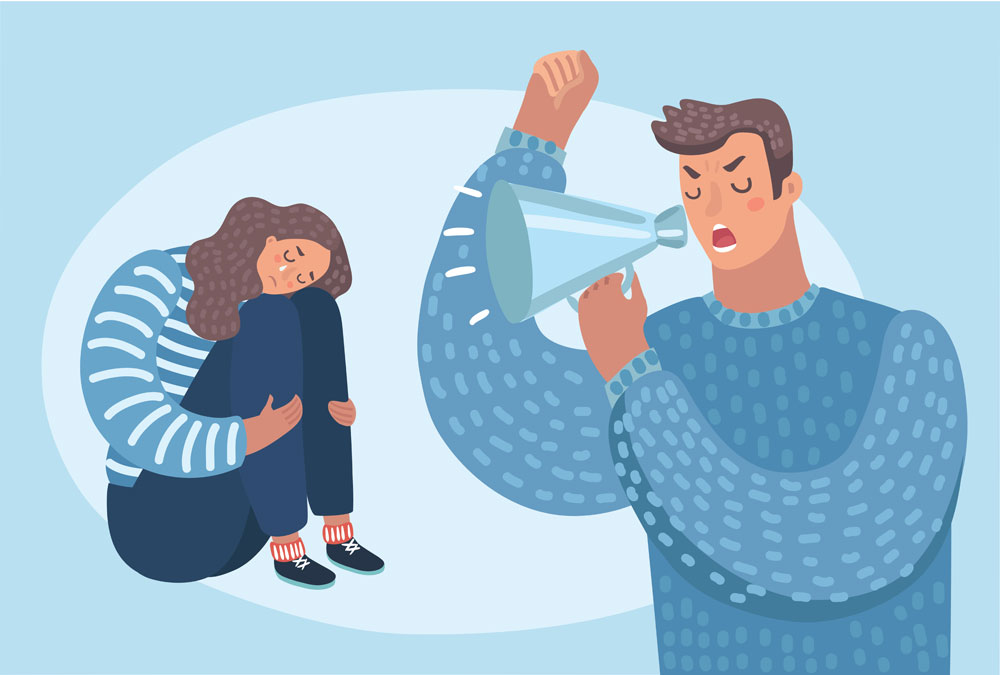 3. Selfish and act aggressively – A sociopath will act aggressively in order to get what they want, while failing to take into consideration the thoughts and feelings of others. To them, the ends always justify the means, but only if it turns out that they get exactly what they want and most desire.
4. Narcissistic – A common characteristic displayed by sociopaths is egoism, and when it comes to their own self-interest, they can be extremely narcissistic. This makes them very selfish and absorbed in their looks and appearance. They will always love themselves above any and all others and often have warped views of love and affection towards those they claim to love.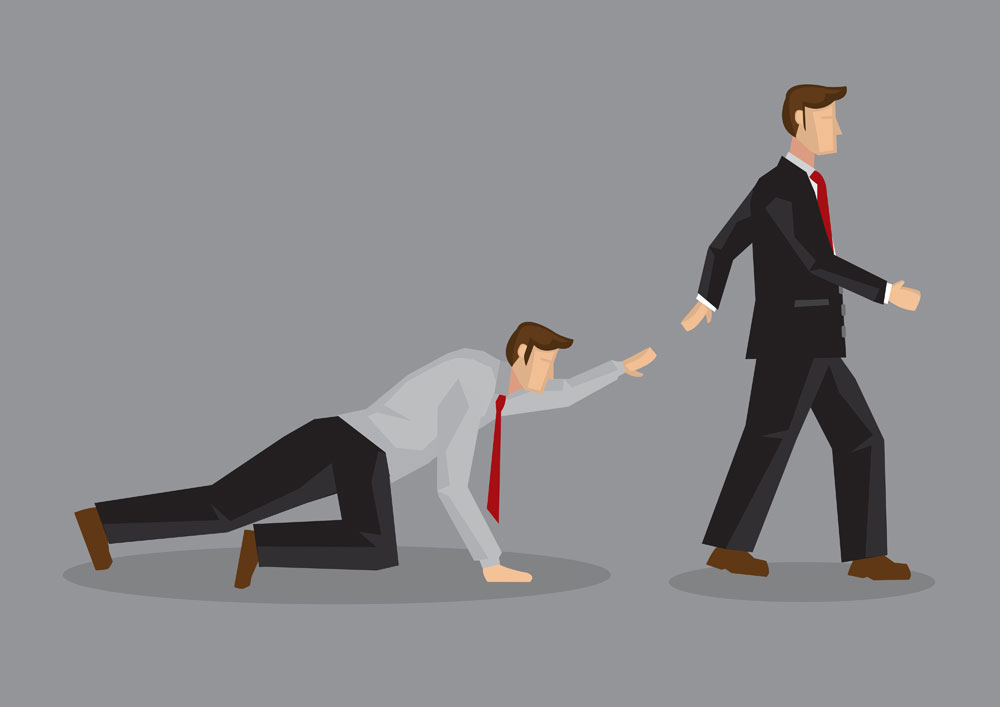 5. Lack of empathy – Sociopaths don't understand or experience the thoughts and feelings that others go through. They think differently than normal people and have a warped sense of what is right and what's wrong, as such they're unable to relate on an emotional level.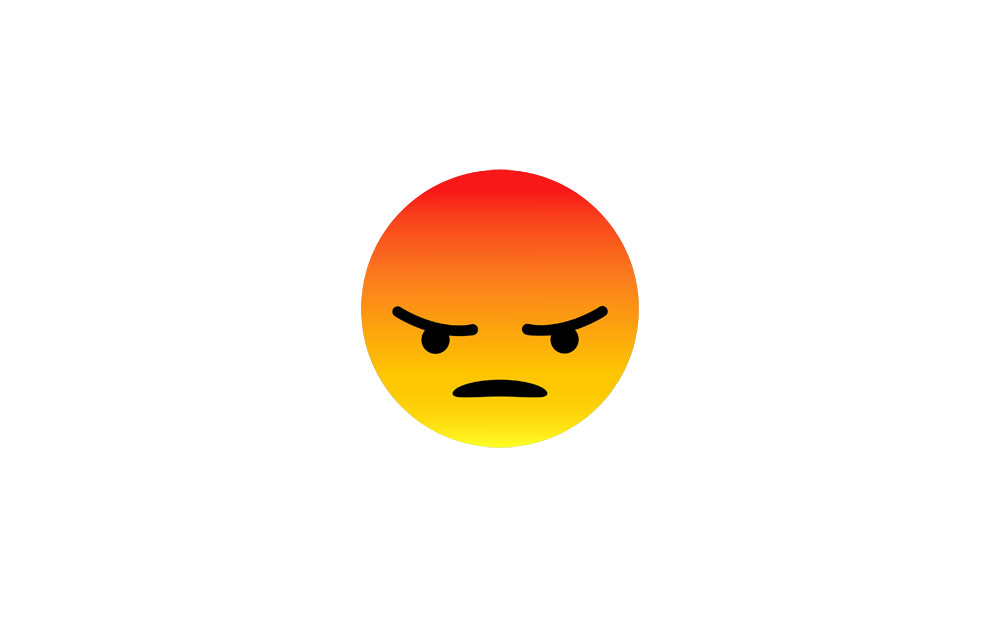 Please Pass This Onto Your Family and Friends
————————————————————————–IF YOU FOUND THE ABOVE INFORMATION HELPFUL ON 'THE SIGNS YOU ARE IN A RELATIONSHIP WITH A SOCIOPATH' KEEP READING TO SEE IF YOU ARE JUST BEING MANIPULATED BY SOMEBODY WHO ISN'T NECESSARILY A 'NARCISSIST' OR A 'SOCIOPATH' THEY MIGHT JUST BE A GOOD OLD FASHIONED MASTER MANIPULATOR————————————————————————–
10 Red Flags and Warning Signs Somebody Is Attempting To Manipulate You and You May Not Know It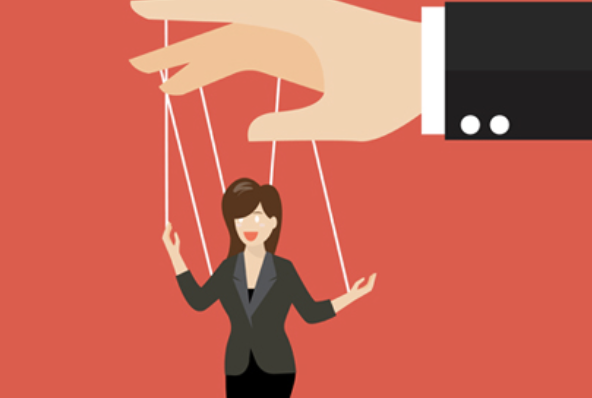 image via – shutterstock.com
There are many people whom you will come across, during the course of your life, who will try to manipulate you.  Everyone from your child or spouse, to your boss or a salesman.  People manipulate because "they want what they want, when they want it!"  They are looking out for their best interest, not yours.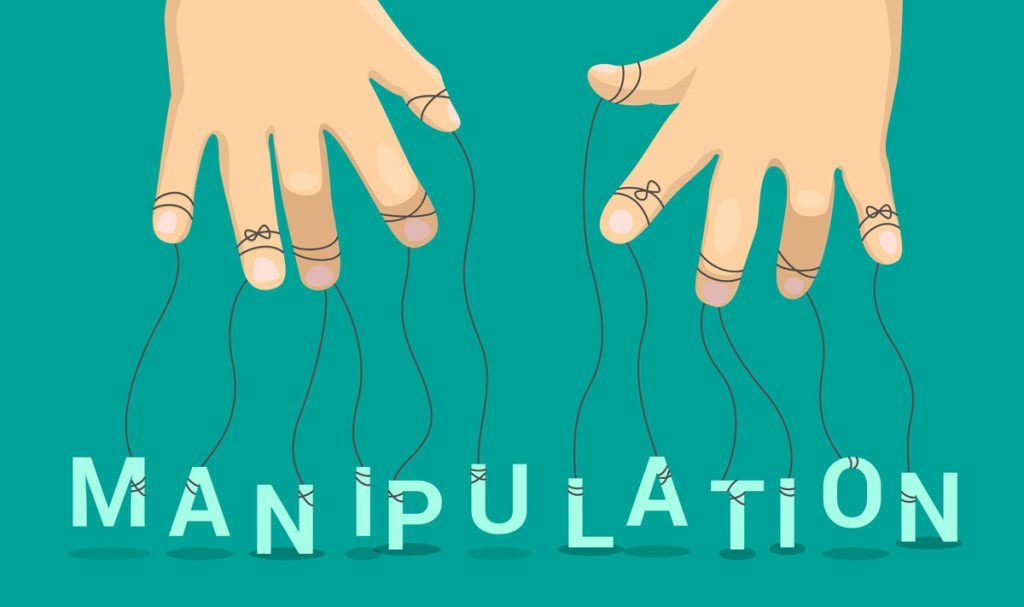 The truth is, we all attempt to manipulate others at some point in our lives, by playing on their emotions.  It is the extent that people go to, in manipulating others, that becomes a problem in relationships.  If it is a pervasive part in your interactions with someone, then you have a serious toxic problem that can hurt you emotionally.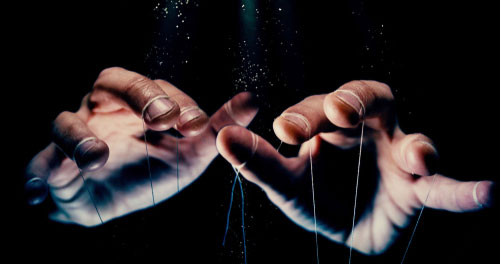 The VIDEO you are about to watch, does a very good job of discussing 10 WARNING SIGNS that you are involved with a MANIPULATIVE PERSON. This means that someone is trying to exert undo influence or control over you, or is attempting to have a situation turn out the way they want it by using unfair, crooked or abusive behaviors.
The 10 WARNING SIGNS that raise a RED FLAG that you are involved with a MANIPULATOR are discussed in detail in the VIDEO.  These individuals may: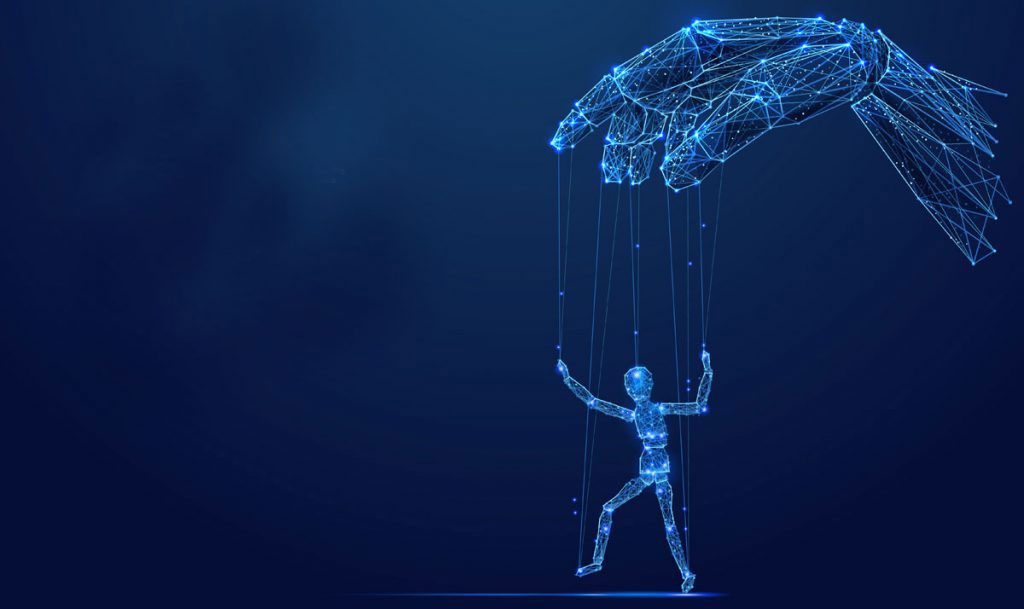 1. ASK A LOT OF QUESTIONS: This will help them to ascertain your strengths and vulnerabilities. 2. THEY LIE OR TWIST THE TRUTH: This helps them to get you to believe that they know the best outcome, and leaves you questioning yourself, and what you believe to be true.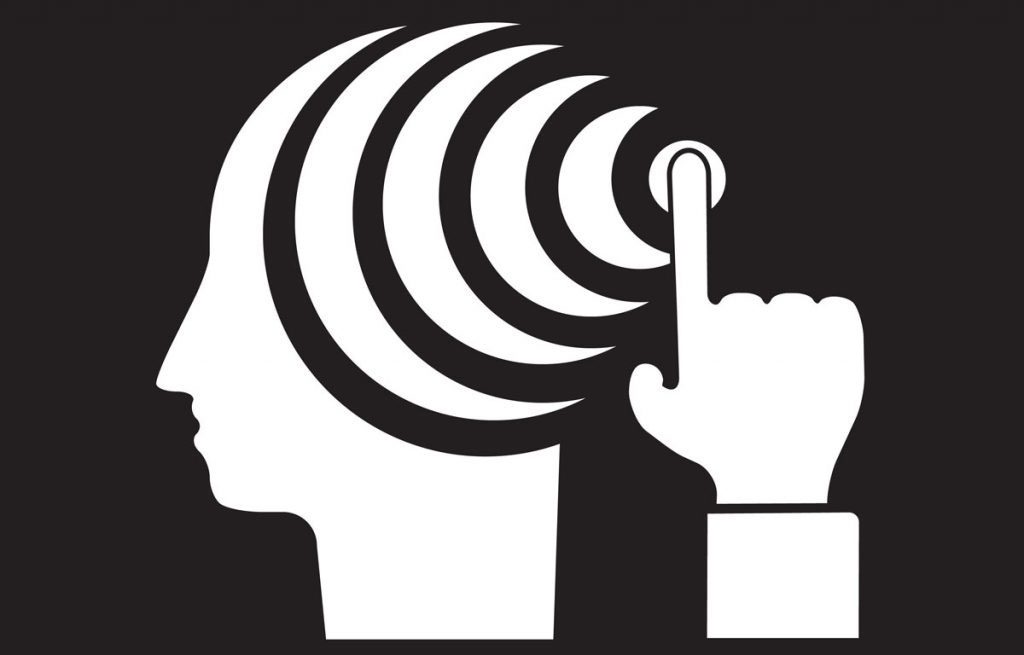 3. THEY TALK FAST and THROW A TON OF INFORMATION AT YOU: This can cause you to be confused and just go along with what they say. 4. THEY BECOME AGGRESSIVE: Shouting or physical aggression can cause you to just do what they want because you feel intimidated, and just want the intimidation to stop.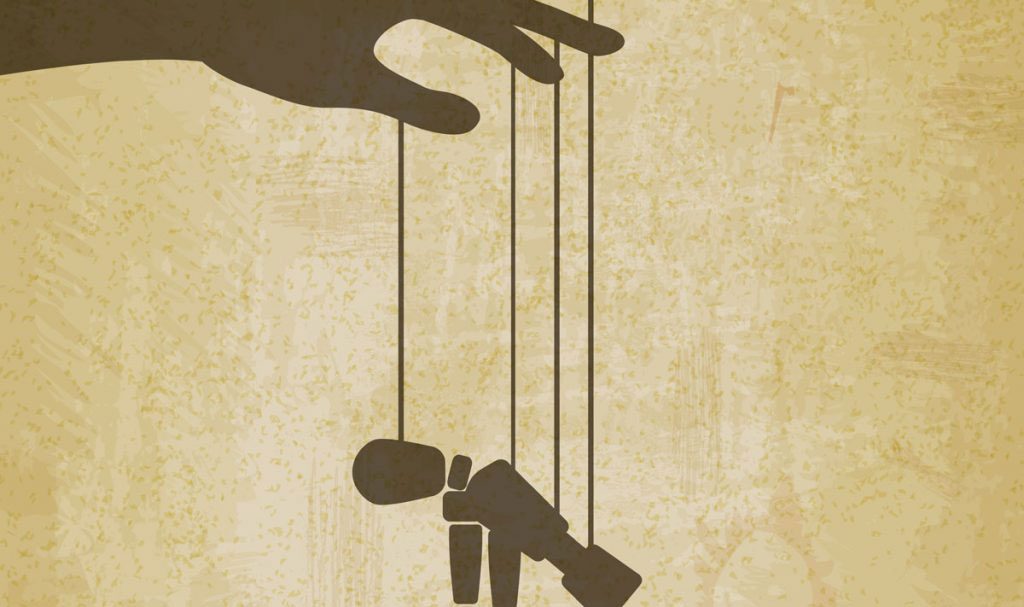 5. THEY ARE OFTEN JUDGMENTAL AND TEND TO CRITICIZE: This may be done in an overt or more passive-aggressive way, which lowers your self-esteem and puts you at their mercy. 6. THEY BLAME YOU OR TRY TO MAKE YOU FEEL GUILTY: Never taking responsibility for their part in things, the manipulator tries to always make you feel THAT IT IS YOU who has done something wrong.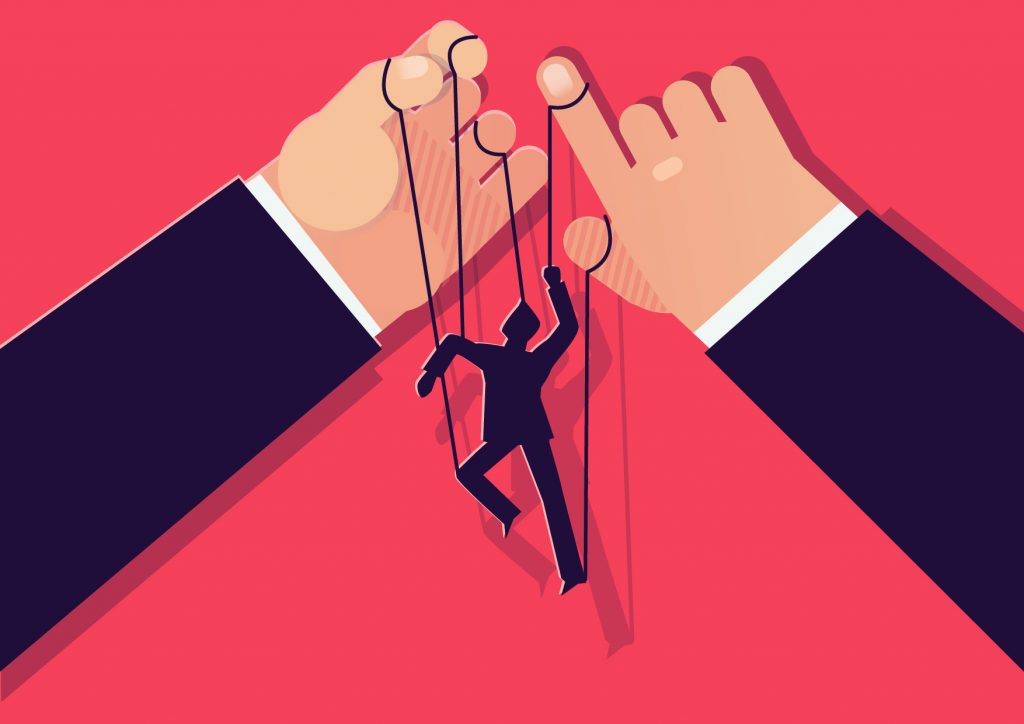 7. THEY USE DEROGATORY HUMOR OR SARCASM: This negative language undermines your feeling of safety, and leads you to feel "less than" in the relationship. 8. THEY MAY ISOLATE YOU FROM YOUR FRIENDS AND LOVED ONES: In this way they become the most important person in your world, and any concerns you may have about being manipulated doesn't get shared with others, which might give you perspective.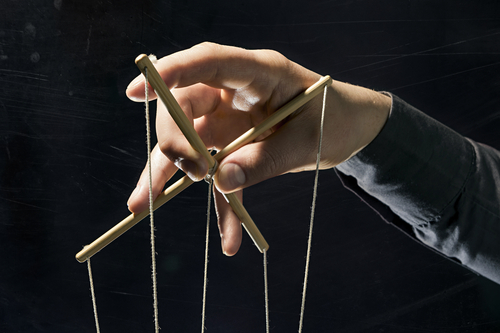 9. THEY USE YOUR OWN WORDS AGAINST YOU: This is an attempt for you to see the manipulator as the victim in the relationship. 10. THEY MAKE THEIR PROBLEMS SEEM MORE IMPORTANT THAN YOURS: The ultimate sign that you are involved with a manipulative NARCISSIST!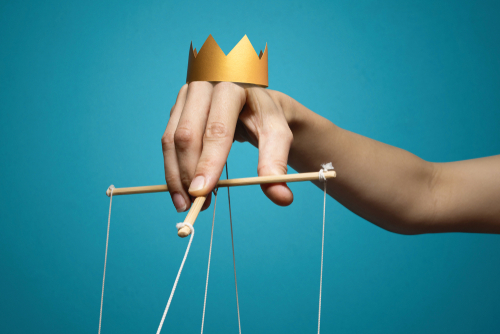 Be sure to watch the discussion of these signs to the end.  It may give you food for thought about some of your relationships may be troublesome, because you are being manipulated in a coercive manner.  Let us know your thoughts after watching the video.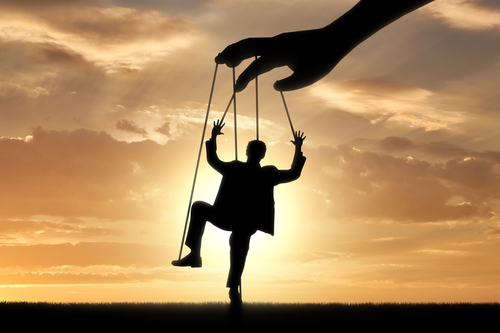 Please Pass This Onto Your Family and Friends
————————————————————————WHEN FAMILIES SPEND EXCESSIVE TIME TOGETHER THING CAN GET TENSE ESPECIALLY WHEN WE HAVE RELATIVES WHO ARE TOXIC————————————————————————–
6 Things You Can Do To Deal With Family Members Who Are Very Toxic.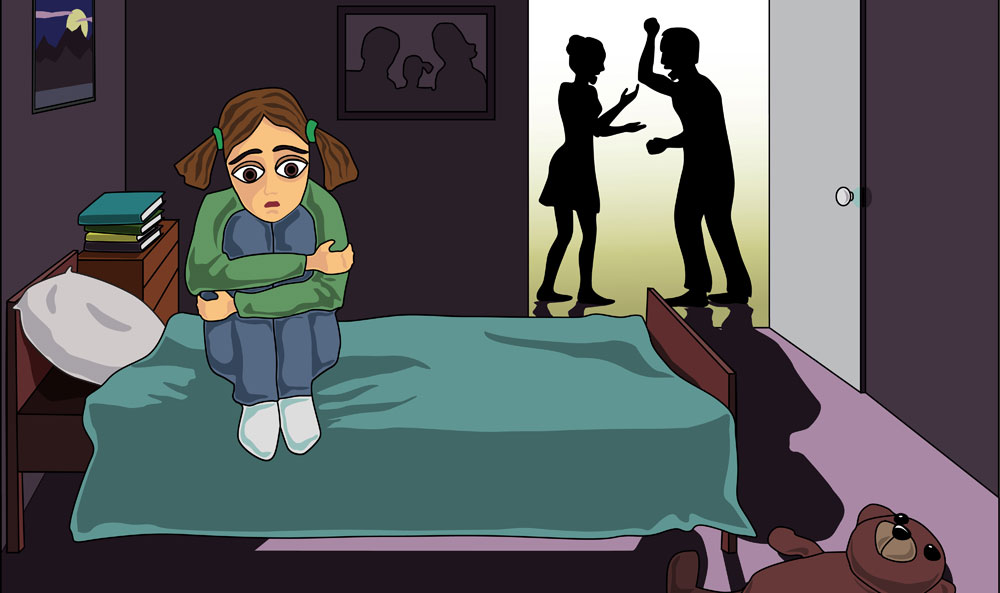 image via – shutterstock.com
Toxic people are best to be left alone and avoided. Sometimes that's hard to do as it may be the case that you either work with someone or have family members who are toxic. They are the type of individuals who make life difficult and have a stressful, draining, and overall negative effect on us. Whether they are hyper-critical, jealous, overbearing, needy, manipulative, or full of unnecessary drama, their behavior makes us feel bad and can end up wreaking havoc on our emotional and mental well-being.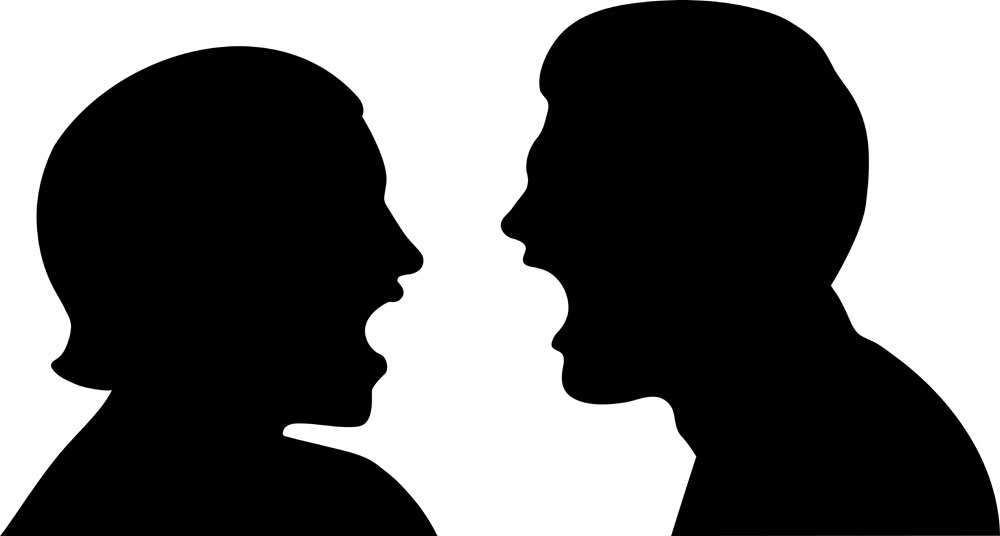 Thankfully there are some things that you can do and keep in mind to help with having to deal with a toxic family member. If you cannot escape or distance yourself far enough from them, then the following information will at the very least alleviate the situation.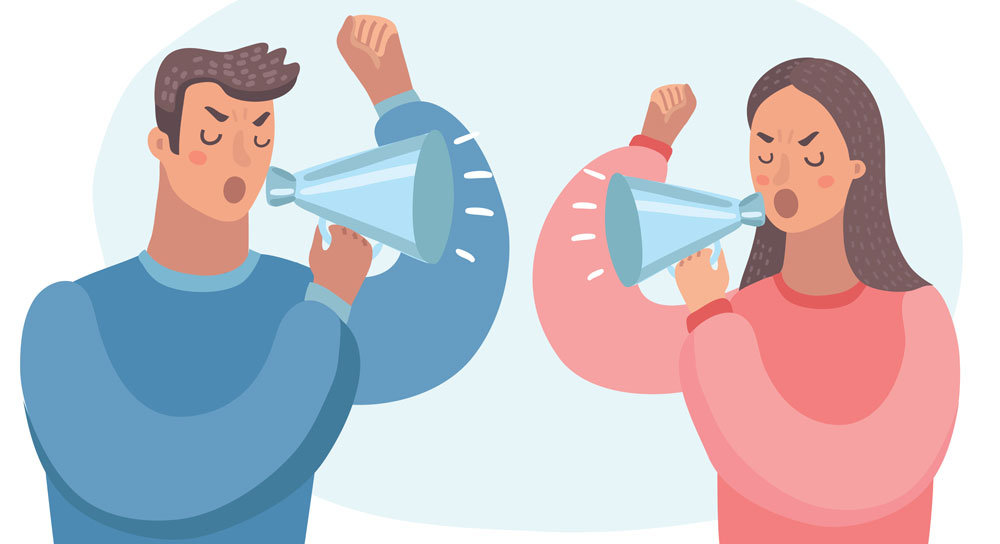 1. Don't take anyone's toxic behavior to heart. Oftentimes toxic people, especially family members, will try to place the blame on you for something in an attempt to justify their behavior or get what they want. When you take it personally and end up feeling guilty, then you've fallen into their trap. If they get away with it once, they'll likely keep doing it over and over, so put a halt to it. Instead of taking things personally remind yourself that it's not you, it's them, and let go of any guilt or blame and stand up for yourself.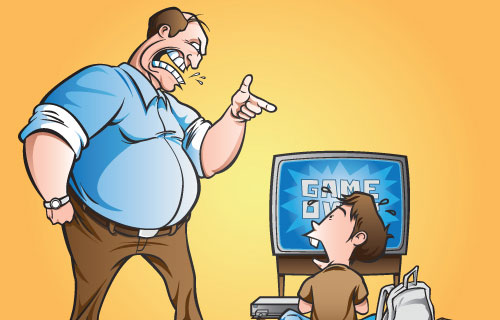 2. Let them know that their toxic behavior is unacceptable. Many people make the mistake of ignoring a family member's toxic behavior or they act like nothing is wrong when that's clearly not the case. We often do this to avoid confrontations and it's easier to give into a toxic person than to fight them on things. Pretending everything is OK might make you think it will stop their behavior but it only increases and makes it worse in the long run. They'll see it as a sign that what they're doing is right or you're okay with it, they may even view your pretend ignorance as a weakness and try to further exploit it. Put your foot down and stop giving in to their emotional manipulation, you're basically rewarding them every time you do so. Call them out and tell them their behavior is not OK.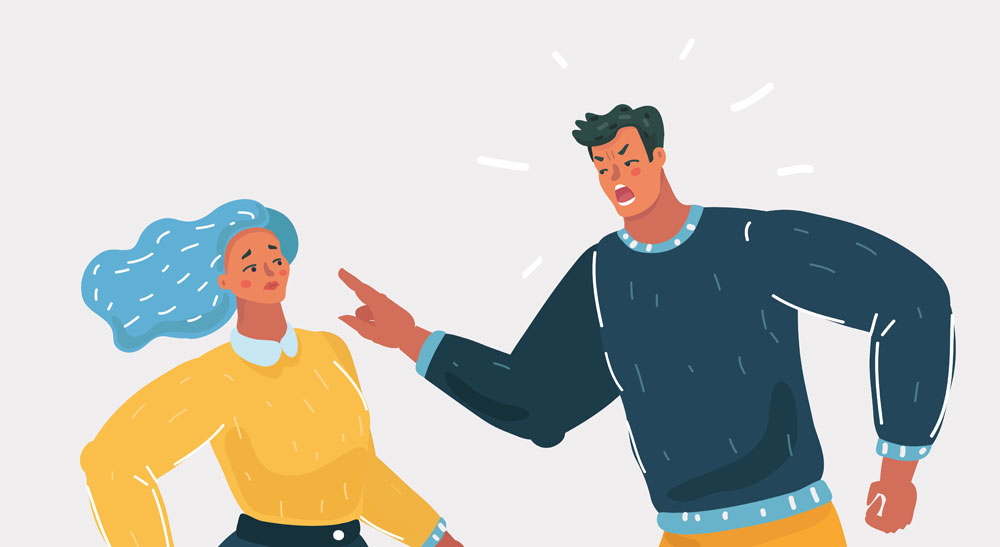 3. They probably are not truly bad people, remember they're just bad for us. Many toxic family members mean well and really do care, it's just that they have a way of going through life that forces us to accommodate them. We settle for less in order to put their wants, needs and desires first, and in doing so we end up compromising our own happiness. Know that they do care, but keep a safe distance from them, and make yourself and your happiness a priority.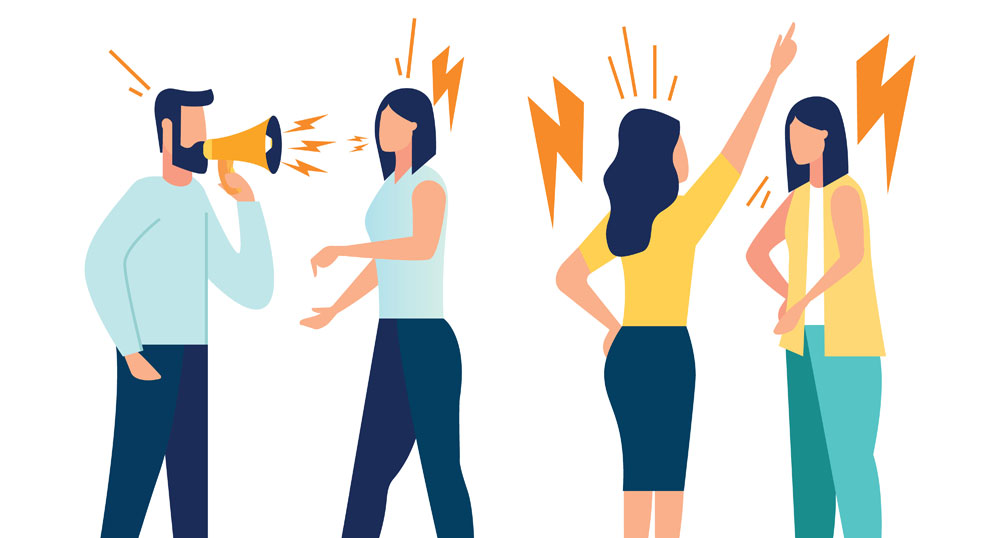 4. Be the bigger person and forgive them. It's easy to hate a toxic person for all the negativity and stress they create, but hating only leads to more of the same. Put the drama aside and let it rest by forgiving them and moving on. It's the best thing you can do for both yourself and your family, so open your mind and heart to forgiveness.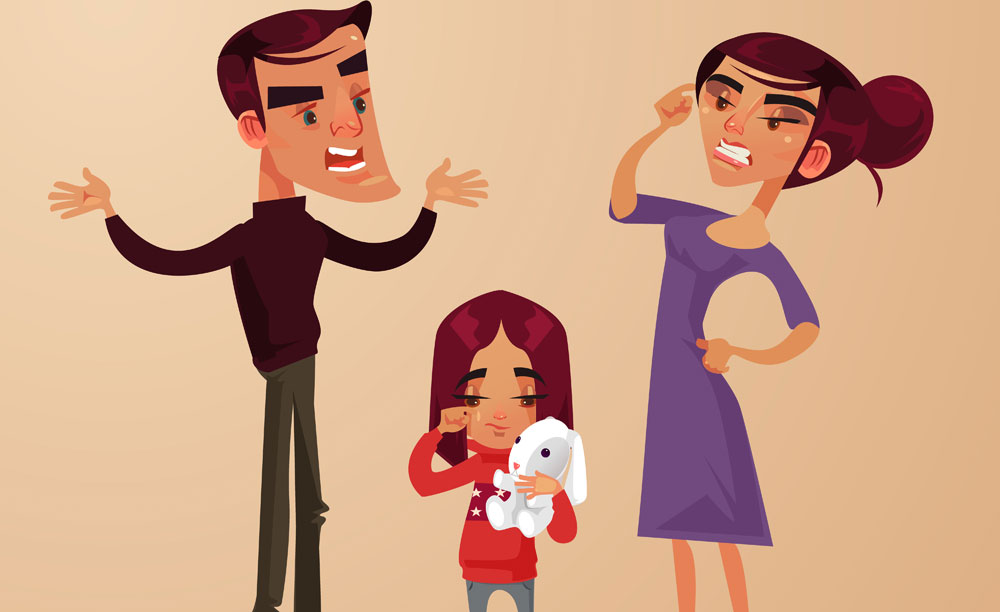 5. Take time to focus on yourself. Family members are the most overbearing and emotionally draining type of toxic people to be around. They get in our heads and make us question our motives, feelings, reactions, and just about everything else that involves dealing with them. Don't let yourself get too hung up on the situation or it'll quickly burn you out. Instead, focus on yourself and take time out to rest and get away from it all. Stay positive, take care of yourself, and don't give up!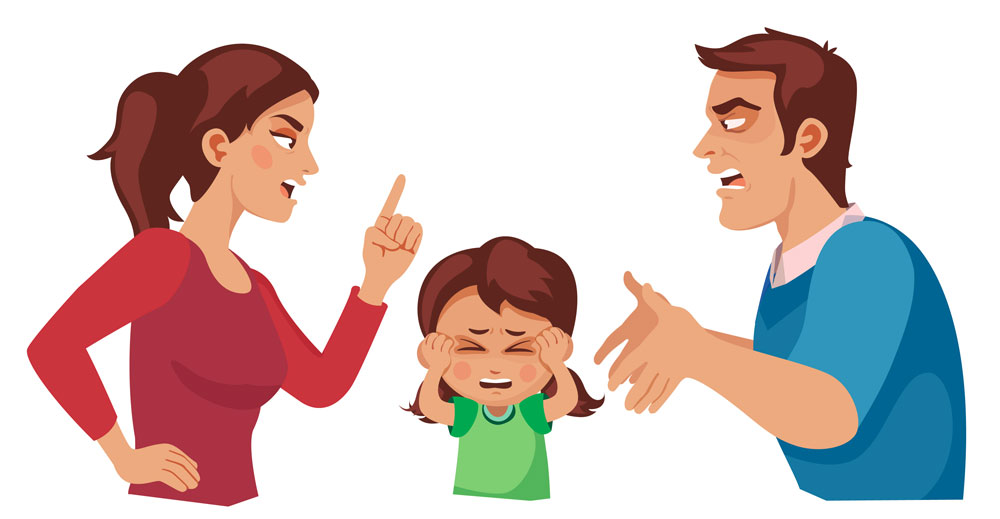 6. Let go of them. When you've tried seemingly everything and still cannot free yourself from serious emotional turmoil and stress caused by a toxic family member, sometimes the best thing to do is walk away. All you can do is try to make the best of it and if that doesn't work then you may need to go your own way. In the end, you know what's best for you and no one should ever keep you from reaching it. Do you have a toxic family member? let us know in the comments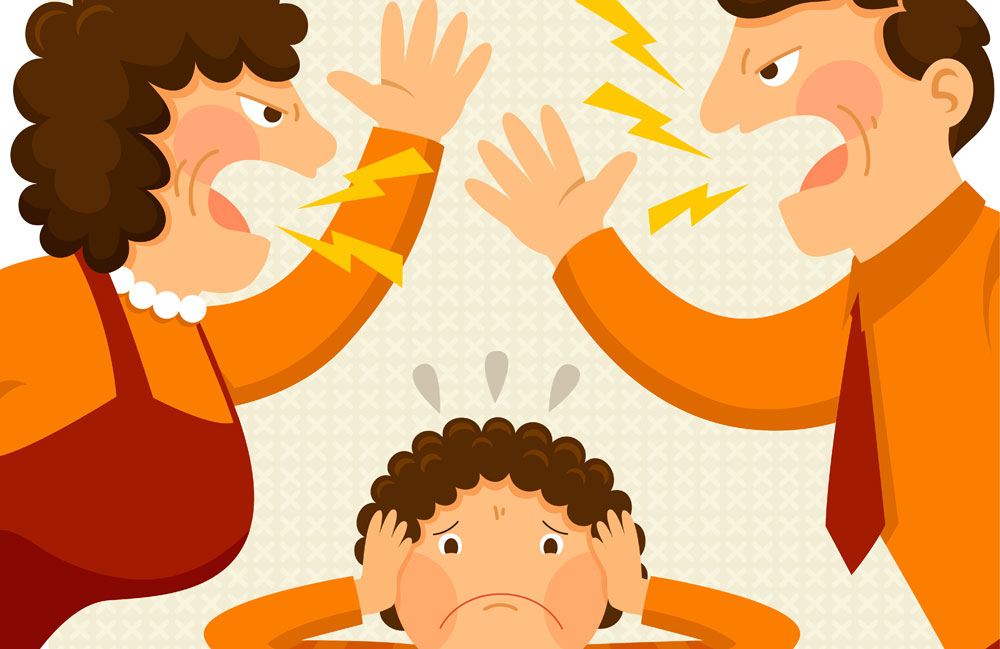 Please Pass This On With Family and Friends