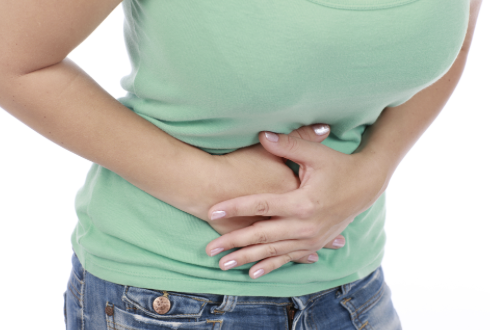 We have all been hearing about gluten free diets for a few years now.  Some people think that everyone needs to be on a gluten free regimen, and others mistakenly think that it has something to do with weight loss.  The truth is that gluten intolerance or sensitivity is a syndrome suffered by approximately 15% of Americans.
This number could be somewhat higher because a large majority who are somewhere on this spectrum, never will be correctly diagnosed.  That is why the information contained in the video below is really quite important.  You may be suffering some of the following symptoms, and have no idea what is wrong with you.
The following are 8 signs that may mean you have a sensitivity or intolerance to gluten:
CHRONIC DIGESTIVE PROBLEMS; everything from constipation to diarrhea, and bloating that comes from gas buildup without any obvious cause, can be a sign of gluten intolerance.  In children particularly, constipation that doesn't go away may be indicative of gluten intolerance.
Some of you may have touched the back of your arms and thighs and felt little bumps for years.  This "chicken skin",  believe it or not,  may be a condition known as KERATOSIS PILARIS; it comes from a lack of fatty acid that is a result of gluten doing damage to your gut.  I would never have thought that this could be related to gluten sensitivity.
CHRONIC FATIGUE can be a function of so many disorders,  and obviously too little sleep.  So what might alert you to a relationship between your fatigue and gluten intolerance?  When the fatigue and a kind of brain fogginess follows meals that contain gluten.  With chronic fatigue, a consultation with a physician should be sought right away.
A DIZZY FEELING, almost like being drunk, where your balance is impaired is another common sign of gluten intolerance.
Having pain in multiple trigger points and joints may lead to a diagnosis of FIBROMALGIA.  When coupled with chronic fatigue, rather than being Fibromyalgia, you may very well be suffering from gluten intolerance.  Many diagnosed with Fibromyalgia never look further; by eliminating gluten from their diet they could end up pain-free.
MOOD DISORDERS, or mood swings associated with anxiety, depression, bipolar disease, ADD and ADHD may be triggered by gluten intolerance.  The only way to find out if this is a contributing cause, is to eliminate gluten from your diet, and see if the disorder gets better.
CHRONIC HEADACHES  or MIGRAINES can be caused by many things.  However, it may be indicative of gluten intolerance.  Changing nothing but the elimination of gluten, and seeing if the headaches are reduced or eliminated, is the way to discover if gluten is involved.
Although AUTOIMMUNE DISEASES such as: rheumatoid arthritis, ulcerative colitis, Hashimoto's thyroiditis, Psoriasis, Multiple Sclerosis, Lupus and Scleroderma can come from many different sources,  gluten intolerance is one cause that should be ruled out with all of these diseases.
After you watch the video below, please let us know if any of these signs or symptoms are something that you have suffered, and whether you think that gluten intolerance may be a possible cause.
Please SHARE this with family and friends