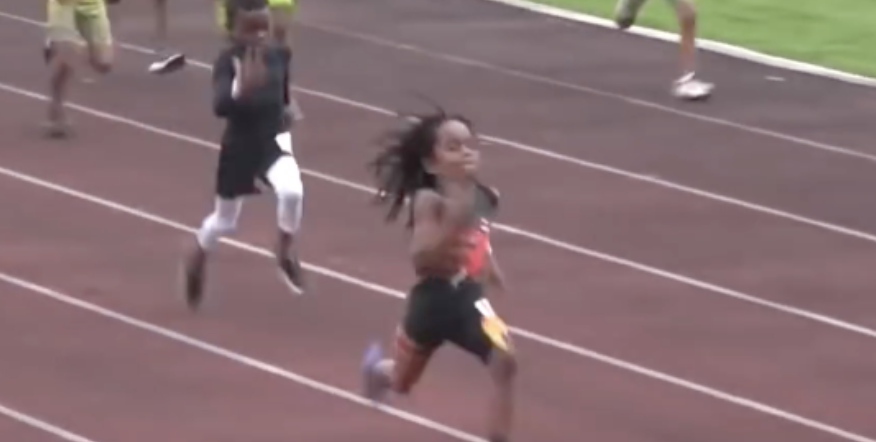 image via – youtube.com
Talent and athleticism come in many forms.  Some people are gifted at art and designing, others play baseball or soccer amazingly well, whereas others have an ear for music and instruments, the list goes on and on.  However, there can only be one person who is the absolute best at something. When it comes to running everyone knows that Usain Bolt is the fastest man in the world, both currently and in history.
However, all that is bound to change sooner or later.  While Bolt holds world records, those same records are made to be broken.  There is already a hugely talented up and coming runner who is eyeing the top spot and he's just 7 years old!  His name is Rudolph 'Blaze' Ingram and he's lighting fast on the track.
The Florida boy first caught the public's attention when he ran a 100 meter race in 14.59 seconds back in August of 2018.  Fast forward a couple of months to February 2019 when he smashed his old time and ran the 100 meter in just 13.48 seconds, a new personal record!
In a sport measured by hundredths of a second, every single micro-second counts. For an athlete to shave even just two or 3/10ths of a second off their time is a huge accomplishment, so Blaze is already making strides.
Besides being the fastest kid around, there's a lot more to like about Blaze.  He's smart academically, getting A's and B's in school, and he's mentally tough as well, posting positive affirmations while staying grounded.
Watch the video below for the full story:
Please SHARE This With Friends and Family