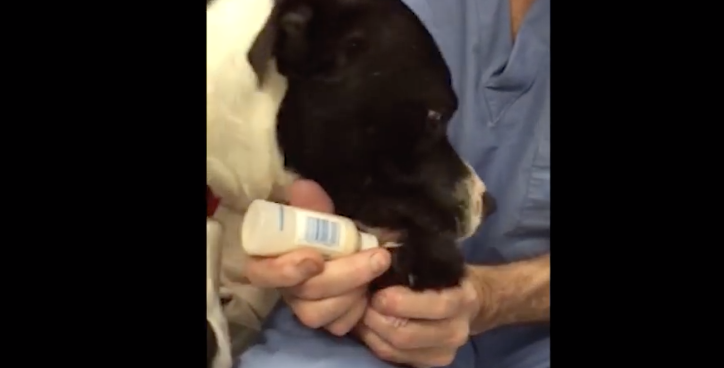 This is by far the most heart warming story of the week.  A Stray Pit Bull was discovered on the side of a street taking care of a helpless 2 day old kitten.  The two were found on March 17 and were quickly brought to Mercy Animal Clinic in Garland, Texas!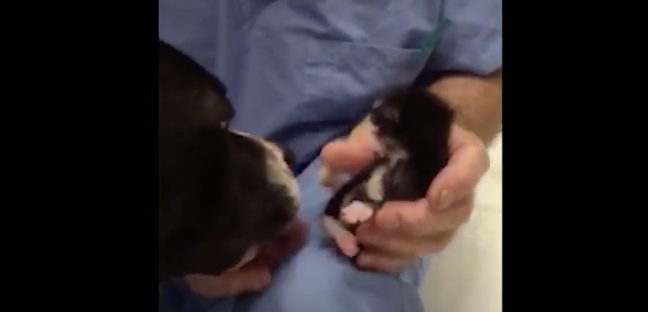 The two were examined by Vet Dr. Rick Hamlin and figured out that the kitten was nursing from the Pit Bull.  The two were named Pittie and Kitty and share a strong bond between each other.  Nature is just incredible.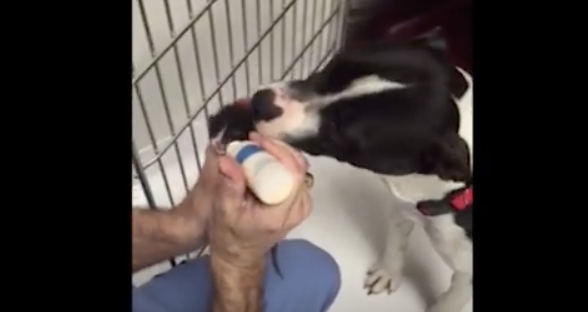 Upon examination Kitty's eyes were still closed so they could pin point how old the cute feline was.  Pittie had a hanging mammary gland and they could tell she was giving milk to the little kitty.  Both animals are well taken care of and in perfect health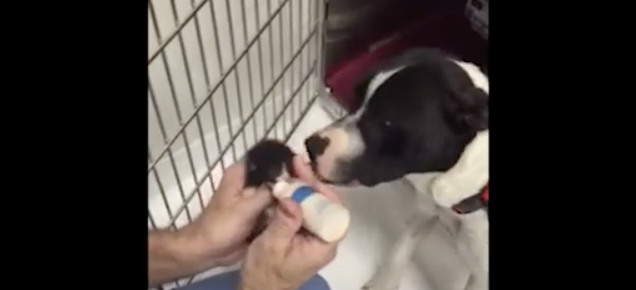 These two are now looking for a forever home to be adopted.  The clinic will only adopt them to a family that will take them together.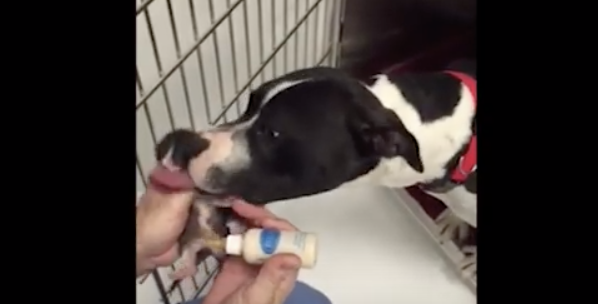 Please Share With Family and Friends