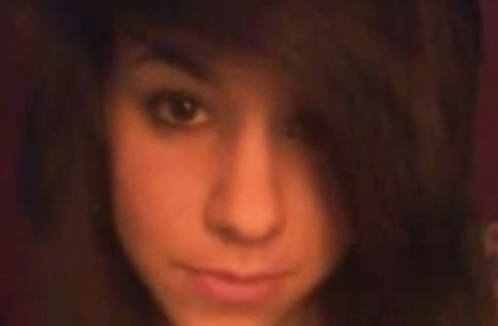 image via – youtube.com
Amber Cornwell wrote this on her Facebook page: "If I die tonight, would anyone cry?"  This update appeared just hours before her parents found her hanging in her closet!  She was pronounced dead at the scene.  In the video you are about to watch below, her heartbroken parents speak out.
Amber had been bullied mercilessly for years; despite her parent's belief that her life had taken a more positive turn, Amber simply could not go on. Bullying wears away at the soul, particularly during the teenage years, when fitting in is paramount.  Her parents are speaking out to, yet again, bring attention to the destruction caused by bullying.
It cannot be assumed that your child's self-esteem is intact when they have been victimized by years of bullying.  Counseling support should be a requisite part of their lives to try to monitor for suicidal thoughts and inclinations.
The East Henderson High School in North Carolina held a candlelight vigil for Amber after her death, but has remained silent about the claims of bullying that she had experienced since the sixth grade.  Her parents are keeping the focus on
Amber's story; she was tortured by "mean…stuff [said] to her face, [and] behind her back."  Cruel messages on Facebook permeated her life after school hours.  Children can be helped with individual counseling, but unless schools incorporate sensitivity programs against bullying, teen suicides will continue to permeate our culture.
Bullying is truly an epidemic that needs to finally come to an end. Hopefully this story will be a wake up call for many..
Please SHARE This With Your Family and Friends To Help Stop Bullying!