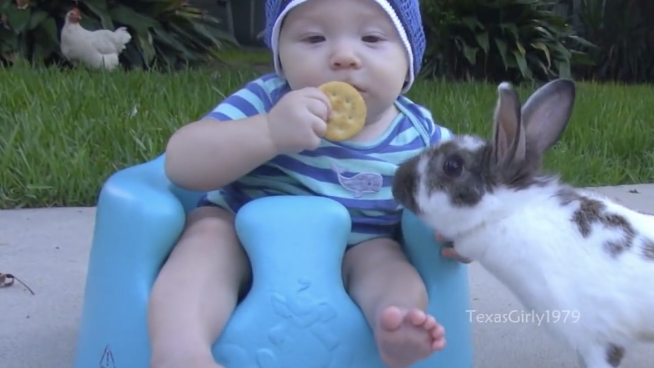 A mother decided to record her 5 month old baby's first bite of solid food so she could cherish and relive the memory forever.  She set up her camera, started rolling, and gave the young child a Ritz cracker to enjoy.  The baby takes his time exploring the new food, smelling it and putting it near his mouth.  Right beside him is a furry bunny named Oreo who is just as interested and curious about the food as the baby is.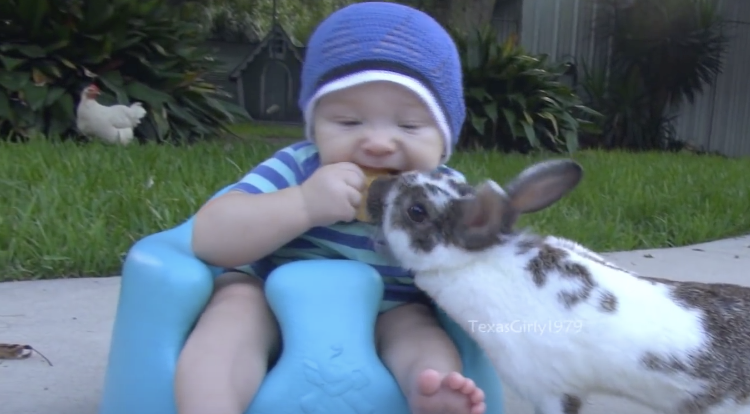 As the child begins to put the cracker in his mouth the bunny swiftly snatches it out of his grasp and quickly hops away.  The kid never even got a nibble on it!  The rabbit seized the opportunity to steal his favorite snack, Ritz wheat crackers, and took full advantage of the situation for himself.  The baby  seems to be unsure about what just happened and confused about why he no longer has his cracker.  It was all too new and fast for him to fully understand.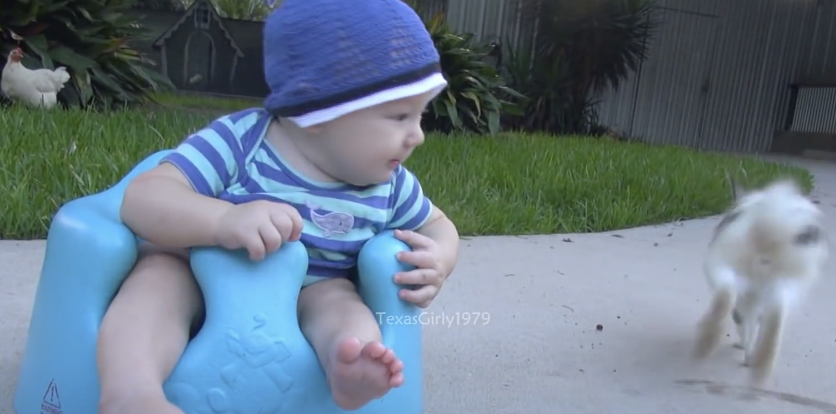 When the camera zooms in on Oreo in the background it captures him happily snacking away on his favorite treat.  The next time mom tries to give her baby a cracker she better keep Oreo out of the area because he is just too sneaky and quick when it comes to snagging food!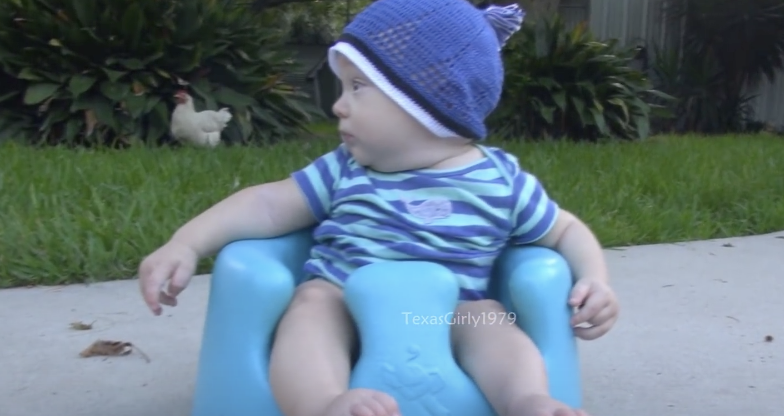 Please SHARE With Family and Friends