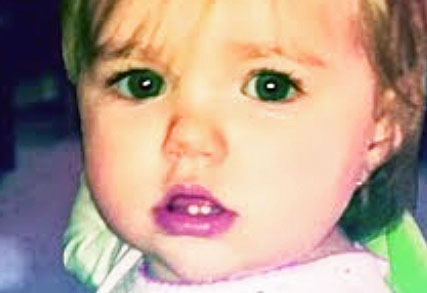 image via – youtube.com
Hiring a babysitter is an arduous task and one that most mothers have to deal with. Maybe mom is returning to work or wants to go on a date night. She has to find someone who she can entrust with the safety of her precious child. For one couple, this proved more difficult than normal.
Arizona couple Chris and Whitney were happily raising their baby Raley. Chris was working full time and Whitney wanted to go back to law school. They knew that they would need to hire a nanny so Whitney could pursue her dream. They looked and looked but repeatedly came up short in the search for a suitable nanny.
Then, a voice from Whitney's past reached out. Melissa, a fellow high school classmate of Whitney's, reached out after seeing Whitney's post of Facebook. Whitney did a background check on Melissa and saw only positive things. They met and the job was arranged
A few weeks later, Whitney and Chris noticed a change in their child's behavior. She seemed more skittish and anxious. She also would hide behind Whitney whenever Melissa came over. The couple sensed something was wrong but couldn't prove it.
Chris and Whitney decided to hide a secret camera to check in on the nanny. They left one night with the camera hidden. When they came back, they dismissed Melissa and checked the camera. It had clearly been moved as it was now facing the wall.
Whitney took the camera and began to review the footage. She was shocked by what she saw. The couple watched in horror as Melissa violently shook and pushed their daughter on the screen. Quickly, they formulated a plan. They called Melissa over to watch their kid that night. When she arrived, she was greeted by the local police.
Thankfully, she was now in custody. It's hard to imagine that these horror stories could actually happen to you, but it only goes to show careful we need to be when letting strangers into our lives.
Watch the video below for the full story:
Please SHARE This With Family and Friends