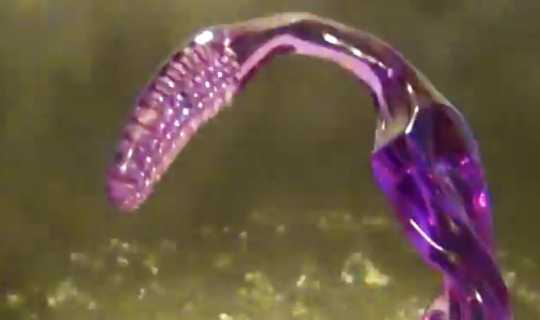 image via – youtube.com
Some people are just incredibly creative…I've seen some really great DIYs online, but this one is really something special.  If you are a bracelet person, the video you are about to watch below, will show you a way to make the coolest bracelets with almost no expense.
YouTuber Katrina Sherwood posted an amazing way to make really inventive plastic bracelets on her blog "Katrinaosity".  If you have old toothbrushes lying around the house, you won't need to spend a dime.  If not, like Katrina, you can pick up really cheap toothbrushes for under five dollars.
You must be wondering how toothbrushes get transformed into trendy, chunky, acrylic bracelets, right?  These 1980's retro colorful accessories can be yours, or your teenage kids, with just a plier and a pot of boiling water!  They are so easy and fun to make, as you will see in the upcoming video.  Let us know what you think.
Will you be making one?
Please SHARE This With Your Family and Friends 🙂