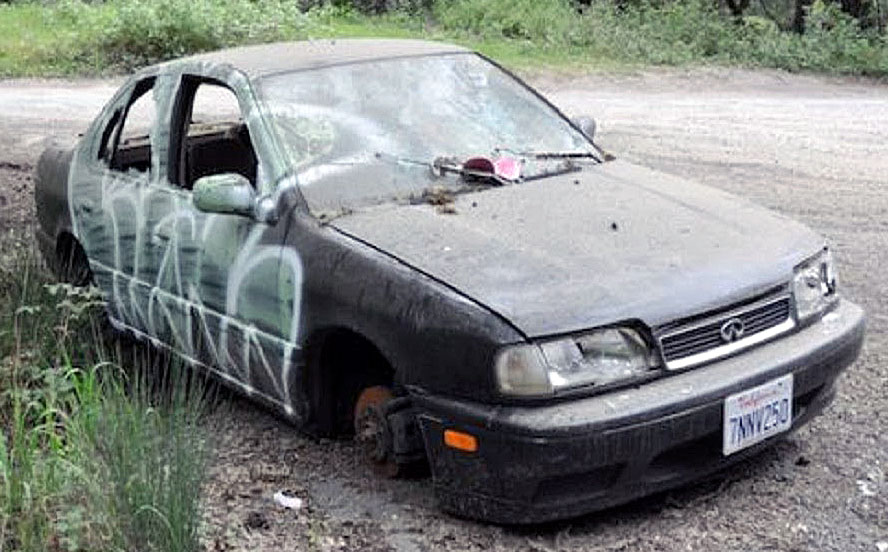 image via – youtube.com
Police officers see a lot of things that most people could never even imagine.  They get called out to all sorts of emergencies and accidents which means they are often dealing with people who are going through perhaps the worst day of their life.  That's why cops often quickly develop tough exteriors and no nonsense attitudes. They need to be able to stay calm and in control when emotions are running high and people are stressed to the max.  
As tough as police officers may be, they are still human, and many join the force because they want to protect and serve by helping others.  Such was the case for Leonardo Almeida, ever since he could remember it had been a dream of his to be a cop and after graduating from the police academy it finally came true.  
Officer Almeida had been hired by the Taunton Police Department, which is located just outside of Boston, and was assigned the night shift alongside his partner Lieutenant Roderick.  It was usually pretty quiet and calm at night and they had been out on routine patrol when they spotted a car parked on the side of the road. Thinking it was likely abandoned, they pulled over to investigate.
Upon approaching the vehicle, the officers saw that there were two adults sleeping in the front seats.  They went up to the front passenger side and shone their flashlights in, and that's when they spotted two young children sleeping in the back seat.  It was a heartbreaking sight; the family was obviously homeless and had no option but to sleep in their car on a night that was freezing cold. 
The officers woke the family and learned that the young couple had recently lost their house.  With nowhere to go, they'd started sleeping in the car and were just trying to get by. After speaking with them, Officer Almeida decided he was going to get the family a warm place to stay, he couldn't just walk away and leave them in the freezing cold vehicle.  After calling several local hotels he found them a room and paid $190 for a two night stay out of his own pocket.
All the while Lieutenant Roderick was looking on.  It was part of his job to train, evaluate, and oversee the department's new hire and when he saw how the rookie handled the situation, he was more than impressed.  He knew right then and there that Almeida would be a good cop who would go on to help a lot of people.  
The two officers escorted the grateful family to the hotel and then finished off the rest of their shift that night.  Before Lieutenant Roderick went to bed, he created a quick post detailing the generous actions of Officer Almeida and what he had done.  The heartwarming story quickly went viral and people all over were happy to see how kind and thoughtful he had been towards those who needed it the most.
Watch the video below for the full story:
Please SHARE This With Family and Friends