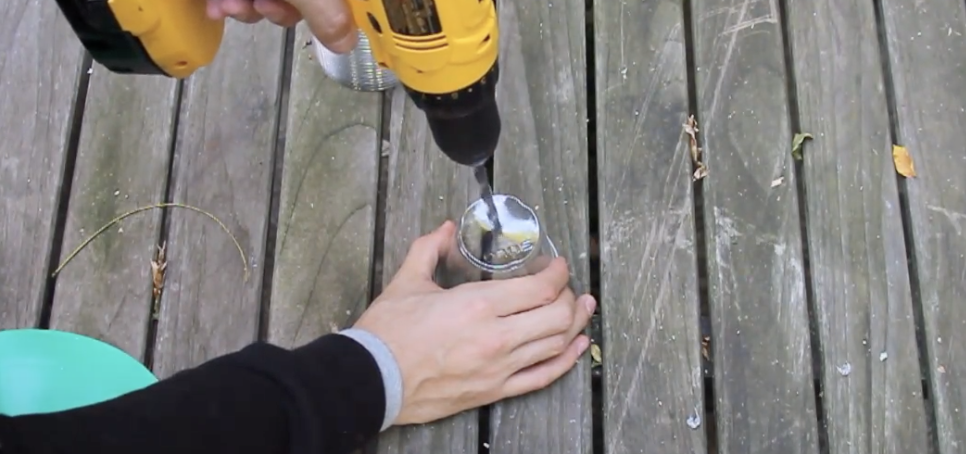 Whether it is Christmas lights lining someones hedge or a wreath decked out in LEDs, it always makes me think of faeries when I see illuminated globes of light on summer nights. They just seem more magical and unexpected when they are 'out of season' and shining bright on a warm evening. I always wanted a few hanging globe lights to add a touch of magic to my own garden, yet I was having a hard time finding them.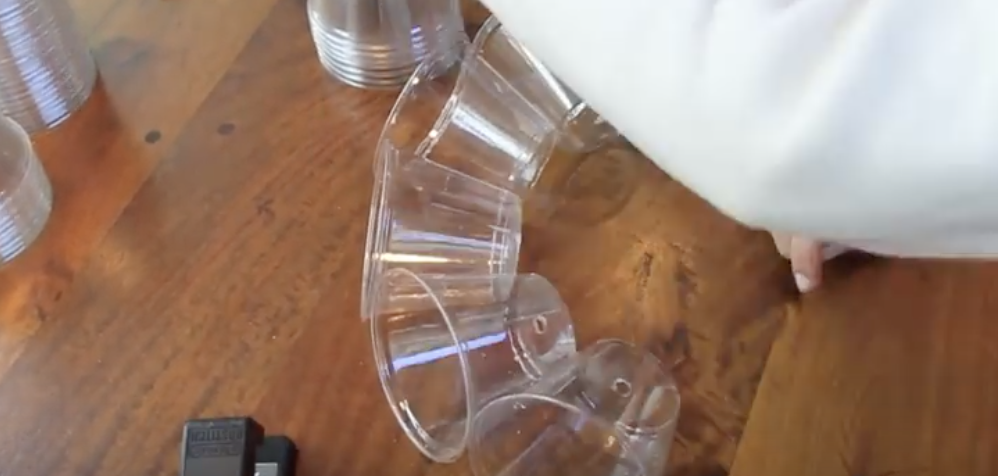 Some specialty garden stores sell similar-type garden lights but they are usually on the expensive side and not really what I envisioned. When I stumbled across this DIY sparkle ball project it was perfect and exactly what I had in mind as to cost, effort and looks. It even carries over into winter and makes for the best holiday decorations.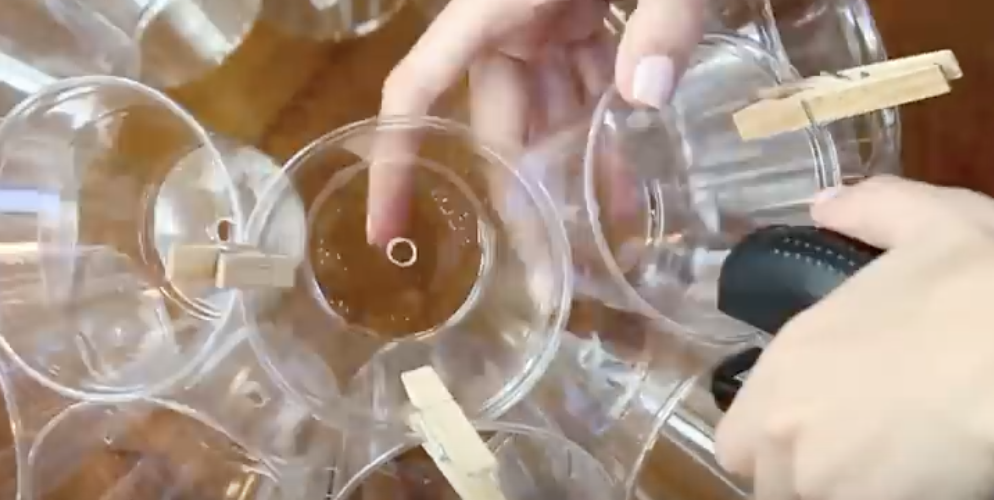 To make a sparkle ball you will need 50 clear plastic cups, a drill or tool to make holes in every cup bottom, a stapler, a string of lights, and some clothespins. First drill the holes in the cup bottoms and then take 2 and staple them to each other along their sides. Keep adding on cups in this fashion until a complete circle is formed (*see video for clearer picture/explanation).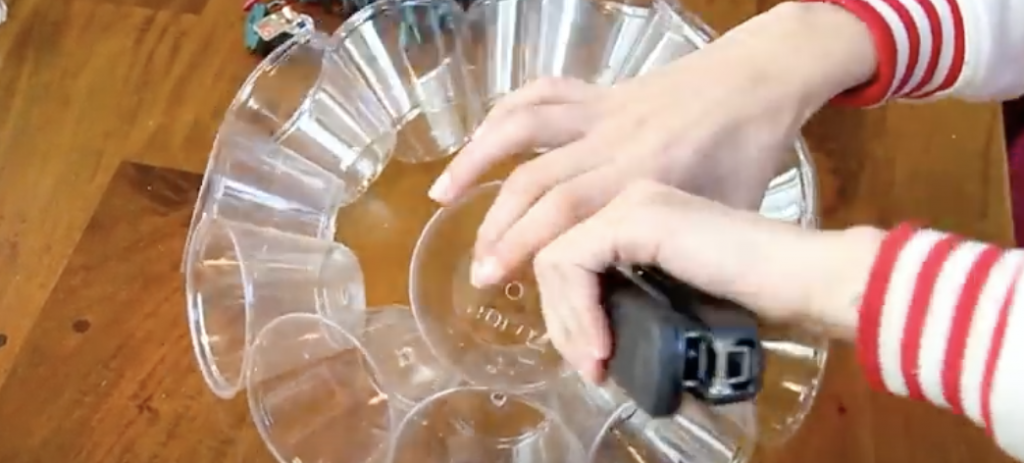 Now move on to the next ring of the circle and staple cups on top of the first ring. Use clothespins to help hold the additional cups in place and finish off the half-globe with a few more cups on top of the second ring. Repeat the process for the other half and then push one light through every hole on the cup bottoms. Finally, bring the two half-spheres together to form a full sphere and staple all the remaining cups together. That is it, Your done!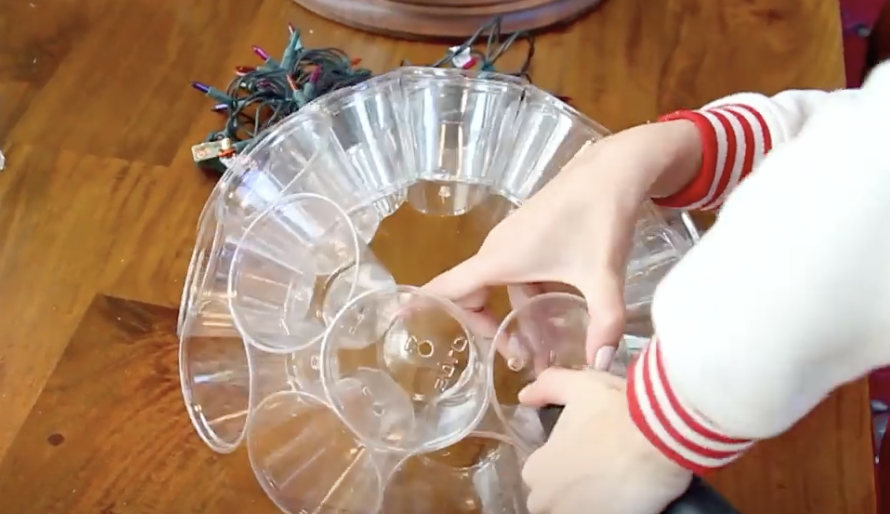 These lights look amazing and wont break the bank. The lights can even be switched out to fit different occasions; multicolored, clear, all one color, blinking, and so on. They are really neat looking from a distance and add just the right amount of sparkle to any old scene. Are you going to try and make one of these?  Let us know.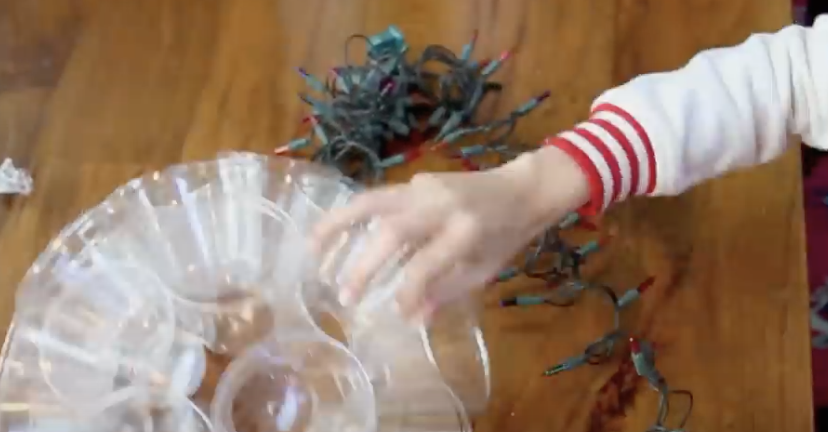 Please Share This Tutorial With Family and Friends