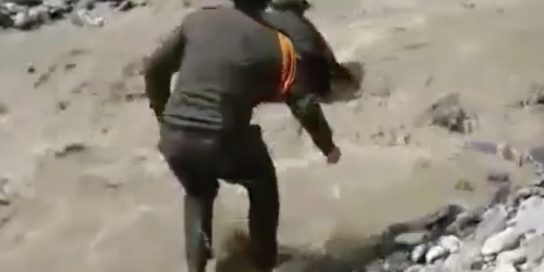 This video captures the heart pounding moment that a dog was pulled from raging debris filled flood waters in Colombia. The lucky dog was spotted in the town of Salgar by the National Police of Colombia. He had fallen in the swollen Liboriana River and was in immediate danger of being swept away and drowned! The Officers ran along the bank and made several attempts to rescue him from the muddy, rubble, stone filled waters. Finally, on their third attempt they intercepted the battered and exhausted animal and managed to pull him out of the treacherous waters!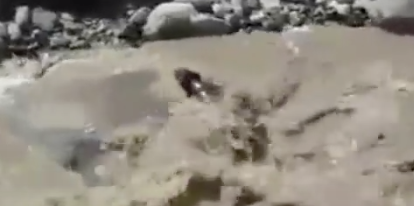 Once safely on shore, the police worked immediately to help revive the semi-conscious dog giving him CPR and, at one point, mouth-to-mouth resuscitation. Their tireless and selfless efforts paid off with the dog surviving despite suffering minor injuries likely sustained from hitting rocks in the river.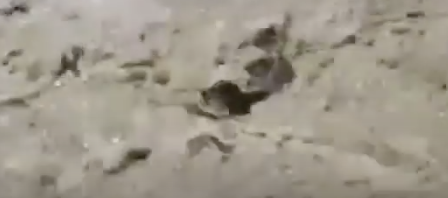 He is expected to make a full recovery and is now referred to as "Prince" by the officers who saved him. The flash floods, heavy rains, and deadly mudslides in Colombia have been the worst natural disaster in over a decade. The officers risked their lives and health to save Prince, and deserve recognition for their unselfish, kind act of bravery. The National Police said that if his owner cannot be found, Prince is welcome to stay with them, and we bet he'd love that!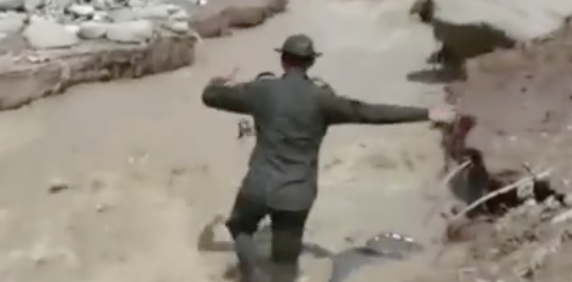 Please SHARE With Family and Friends