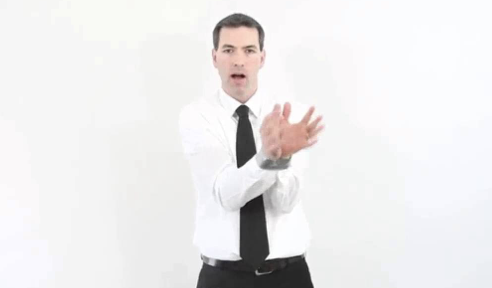 Although we hear the worst news through the media on a daily basis, the statistics of actually being a victim of an abduction is extremely low.  However, it certainly can be said that people are more frightened of abduction than they ever have been.  Many men and women have gone to learn different forms of self defense.
One common thing used to incapacitate people in an abduction, is duct tape.  It is commonly and quickly wound around a person's wrists, leaving them helpless to fight back or escape.  The following tutorial shows you a fast and surefire way to break out of duct tape hand restraints.
Being armed with such knowledge, should you ever be a victim of abduction, will keep you from the psychological devastation of giving up.  Knowledge, that can be implemented, will keep you alive in such a devastating predicament.
By watching the spy expert in the video tutorial below, you will learn the 3 easy steps to rapidly escaping from duct-tape bound hands.  We hope that no one ever has to go through such a terrifying ordeal, but learning how to escape is so important in staying alive, should this ever happen.
Please SHARE this with family and friends