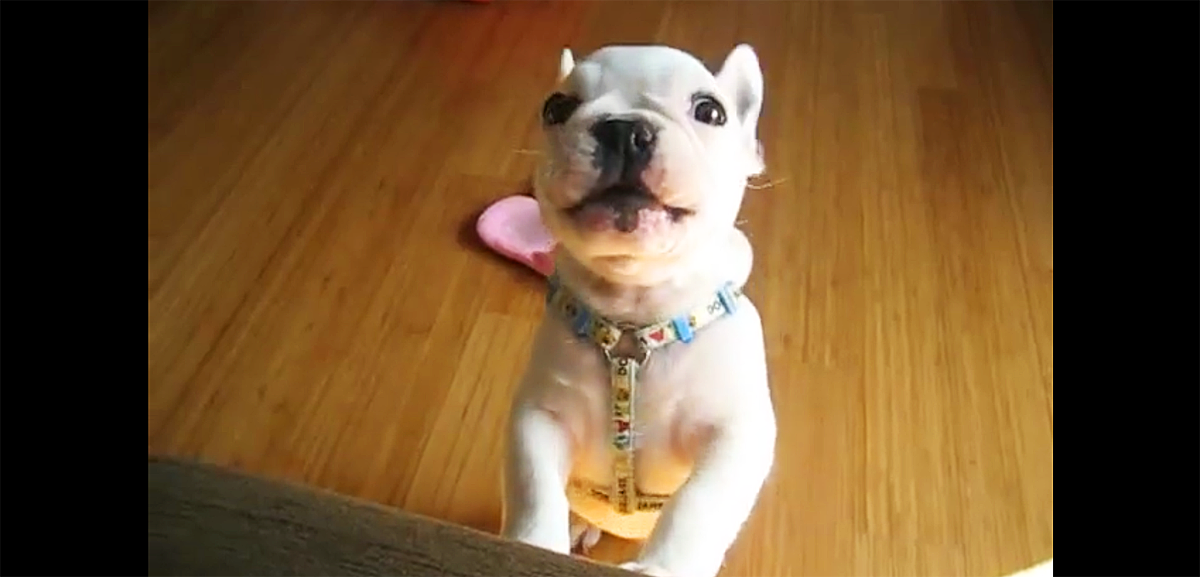 image via – rumble.com
The first few months of any animal's life is a very exciting, scary, and eventful time. Everything is completely new to them and there are so many ways of the world and lessons to be learned and experienced firsthand. There's no denying that survival is hard, but a few animals have it much easier than their wild counterparts. Whether it's a new born baby or a domestic pet like a kitten or puppy, their human parents and owners do their best to give them everything they could ever want or need. Food, clothing, shelter, toys, cuddles, and more are provided for and many of our pets end up getting the royal treatment!
One of the main reasons why we love and spoil our pets in the first place is because we find them to be so unbelievably cute. When they're still super young they can basically get away with almost anything. They can poop on the floor and we'd still say 'awww!', you just can't get mad because you know they're still learning. And besides, every minor incident like that is easily outnumbered by all of the many adorable, funny, cute things our pets do.
Take for example this little Frenchie puppy who's learning how to talk with his owner. His name is Jim the French Bulldog and at the time this video was captured he was only 2½ months old! Every time his dad says something, the tiny pup barks back in response. He seems to have the concept of conversational flow down because after his owner speaks, he replies. The sounds that he makes are really cute and when he squeaks and yaps excitedly it's like he's finally beginning to find his voice.
Just when you think baby Jim can't act any more precious than he already is, he pulls out a showstopper move. He rolls over onto his back, flails all four paws in the air above his round chubby little belly, and steals our hearts in the process! This is one smart puppy and he'll soon have the art of communicating with humans mastered.
If you love watching puppies throw mini tantrums and protesting and whining in the cutest possible manner, then check out Jim in action. He barks and whimpers his way through the clip in such a way that only a sweet faced little Frenchie could pull off!
Please SHARE This Adorable Video With Family and Friends 🙂