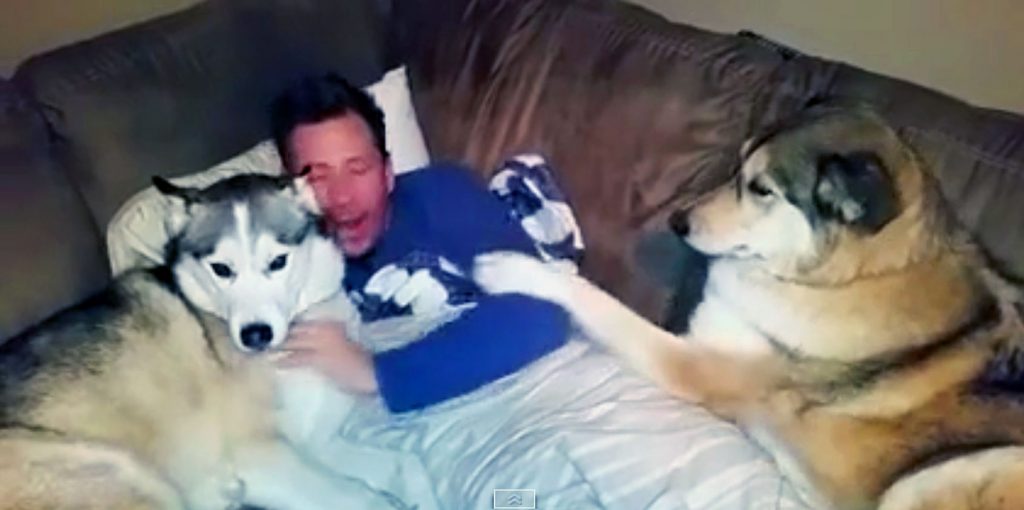 Just like how young children get jealous of other kids, dogs can easily become jealous of their fellow dog friends. This seems to be especially true when it comes to receiving their owner's undivided love and attention. And while most of our four-legged friends either bark or whine to get it, there's always going to be a few dogs out there who end up throwing a little temper tantrum instead!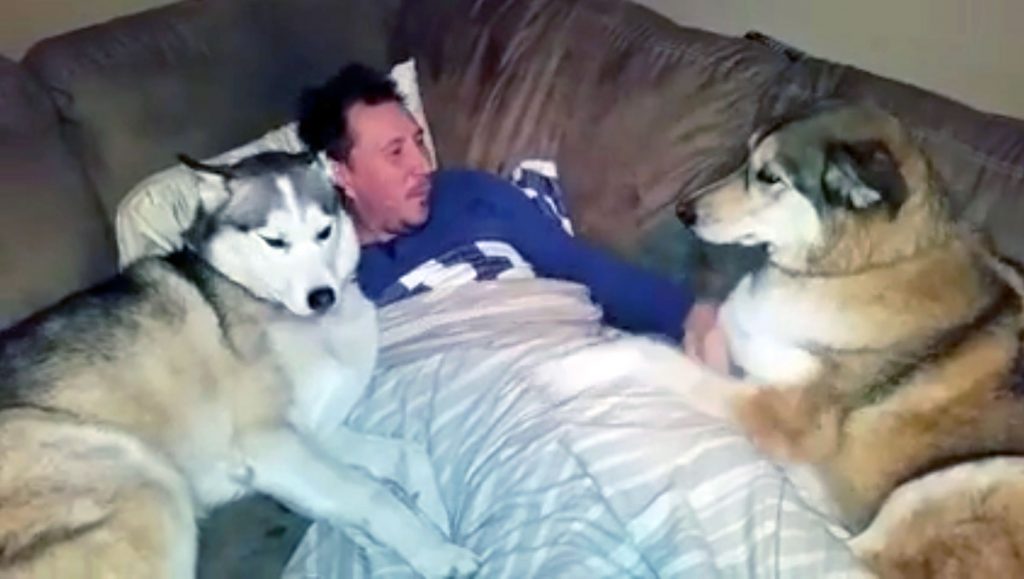 As much as children and dogs are alike in this sense, they're also very different. That's because when a dog has what could be called a hissy fit, they are so much more cute and adorable than a screaming, crying, annoying kid!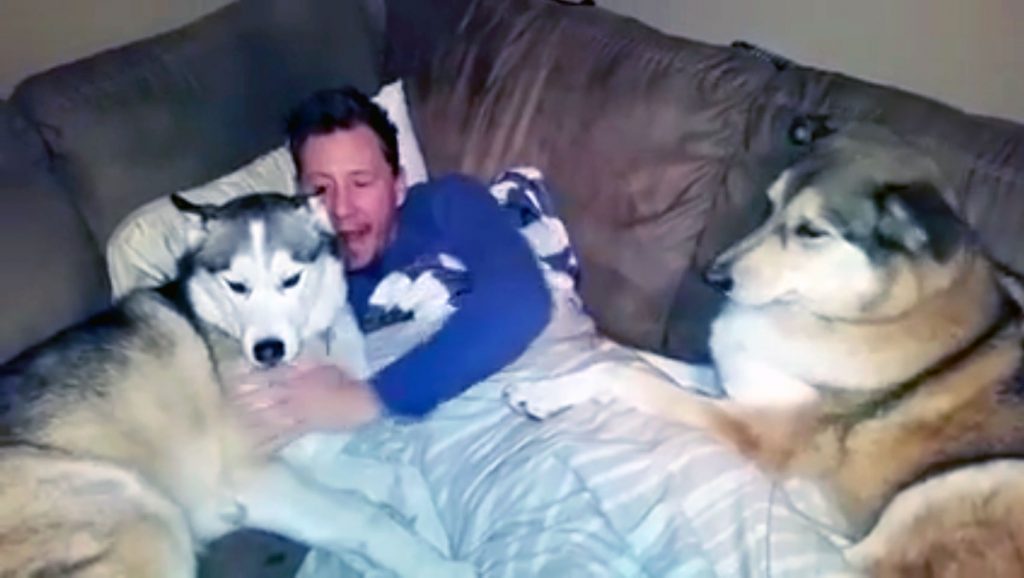 Case in point: the adorable Husky/Shepherd dog in this short video clip. Holly is the good looking pup on the right, Titan is the handsome Siberian Husky on the left, and their owner can be seen in the middle. Every time her human pets Titan and shows her brother more attention, Holly gets super jealous and immediately lets him know exactly how she feels. She reaches her paw over to her owner's arm and gently hits him with it, effectively forcing him to re-focus his attention all on her!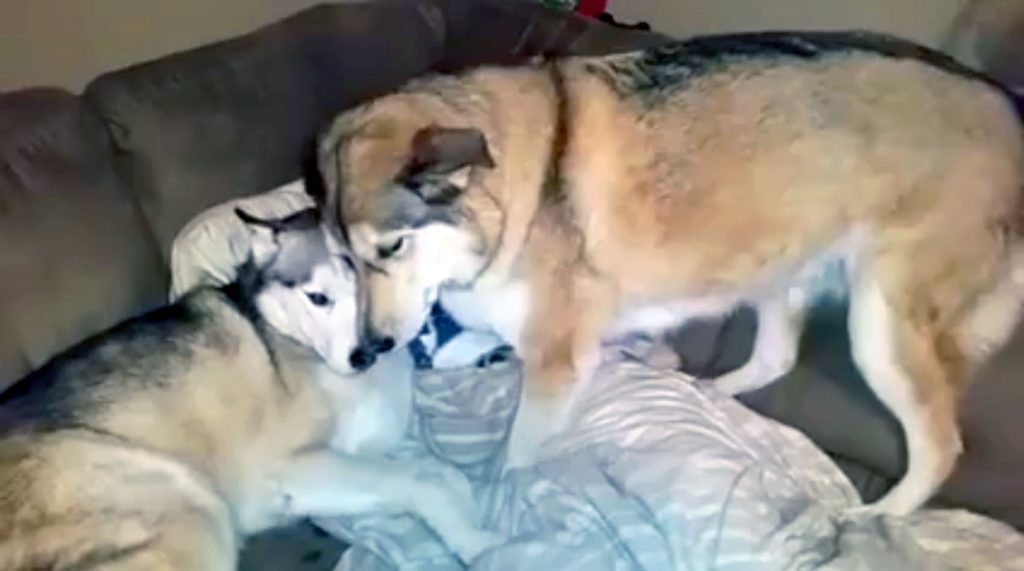 Over and over again she paws at him whenever he stops petting her. In the end, every time Holly does it she's basically saying that she wants him to pet only her, and to do it non-stop. Check out her antics and if you want to make a fellow dog lover smile!
Please Share Funny Video This With Family and Friends 🙂