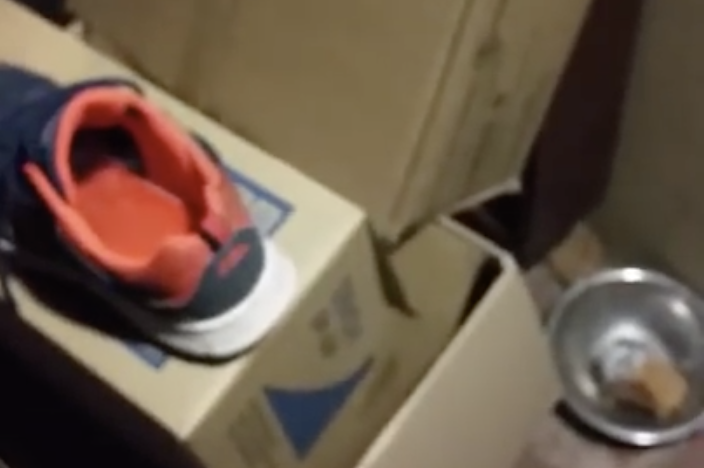 It's the stuff nightmares are made of, especially if you happen to suffer from arachnophobia. Even if you aren't among the estimated 3.5 to 6.1% of the population that is deathly afraid of spiders (source: Wikipedia), this video will likely make you feel more than a little squeamish. It comes out of Australia, the continent that's known for being the home of more dangerous and deadly animals than any place else on Earth.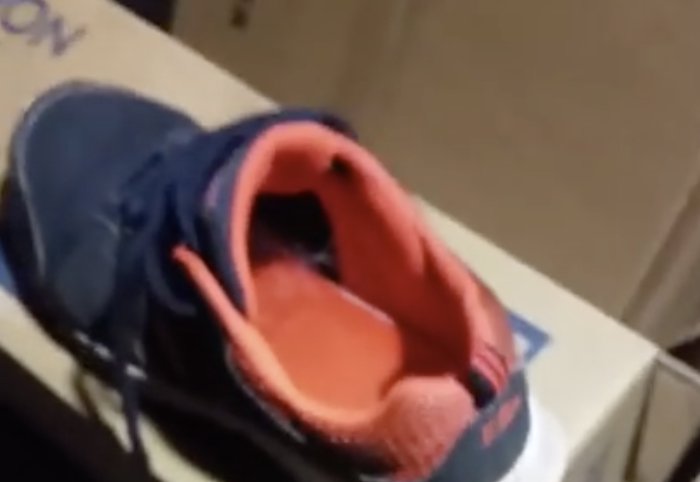 While the people living there are taught from an early age on about how to best avoid all of the dangers, the occasional wildlife run-in becomes inevitable sooner or later. This footage shows one of those panic-attack inducing moments and if you really hate spiders, avert your eyes and consider yourself warned.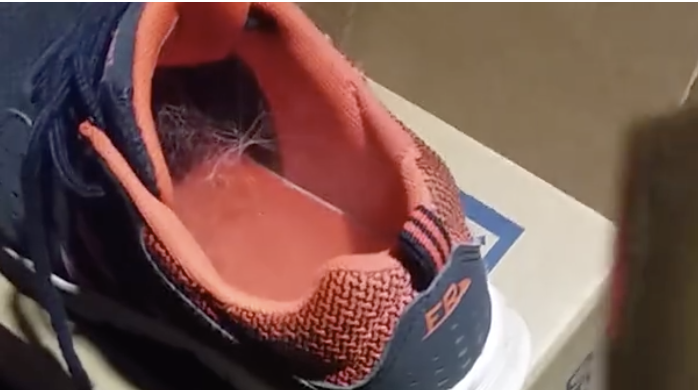 The man filming explains that his young son had left his sneakers outside over the weekend. In Australia, such practice is never recommended as you never know what might take the opportunity to crawl up inside and make them its new home. Thankfully, dad knows best and before his son could stick his foot in the shoe, he checked it out first.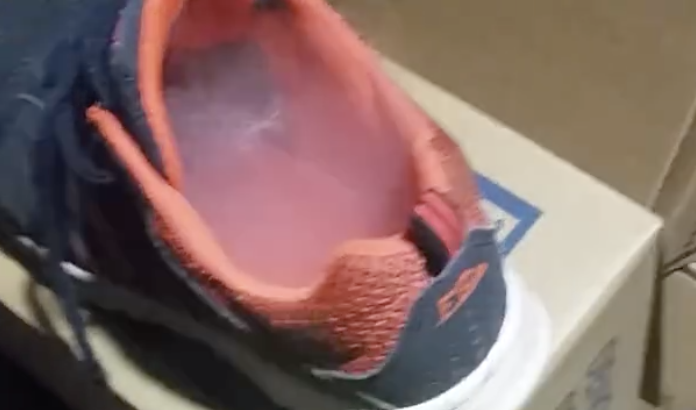 It turns out that the blue and orange sneaker contained a very unwelcome guest indeed, as was evidenced by the sticky mass of cobwebs that visibly reached deep down inside it. Alerted to the danger, dad wasn't taking any chances and he thoroughly fumigated the shoe with a few good blasts of insect spray.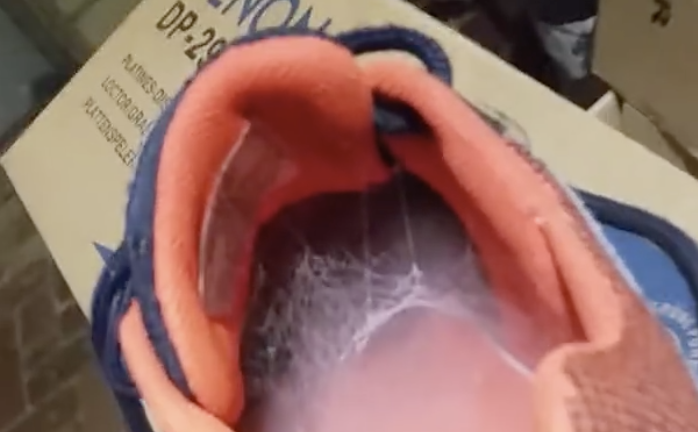 When no spider came crawling out, he grabbed a stick to poke around with and then suddenly out popped a large, shiny, black funnel web spider. Before he cuts the man ends the whole drama with a perfectly timed and humorously dry remark, "Welcome to Australia." Eek!!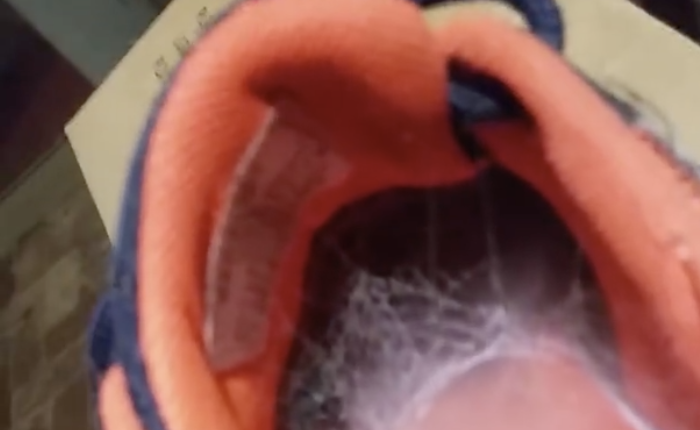 Funnel web spiders are among the most deadly spiders in the world because of their highly venomous bite. They love dark, moist areas and seek out tight spaces to burrow in, like a child's shoe. Rather than run away and hide when they're threatened or provoked, they act aggressive and will stand their ground and fight, often rearing up on their hind legs to better display their fangs.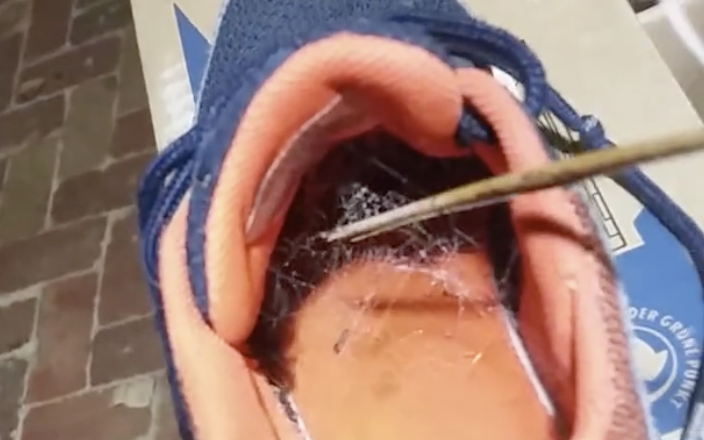 When they do bite a person it's often more than just once and it's described as incredibly painful. If a male bites you, the venom he's injecting into your body is almost six times more toxic than his female counterpart, which is why males are believed responsible for more severe cases and reported fatalities. Children are at a higher risk for funnel web spider bites because of their small size and about half of all annually reported cases involve kids.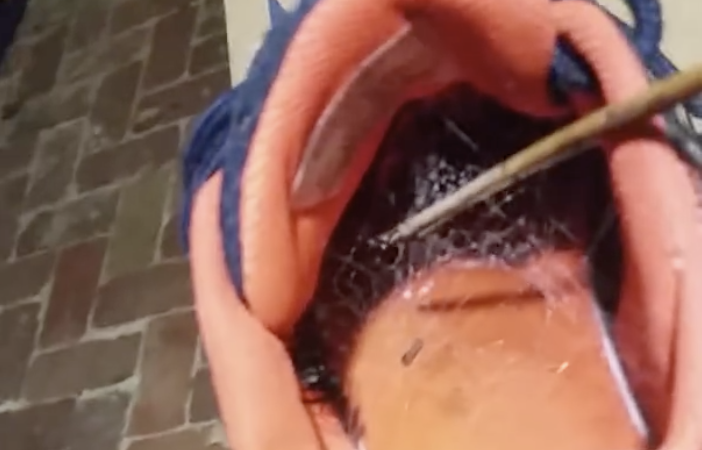 Please Share This Video With Family and Friends