Music makes everything better. Whether you're driving in the car, cleaning the house, taking a shower, shopping at a store, or relaxing at home, it just makes everything seem more enjoyable. Listening to your favorite tunes is even good for your health because it makes you feel happy and more energized. It even gets people up and moving around more. After all, sometimes you can't help but move and groove to the beat!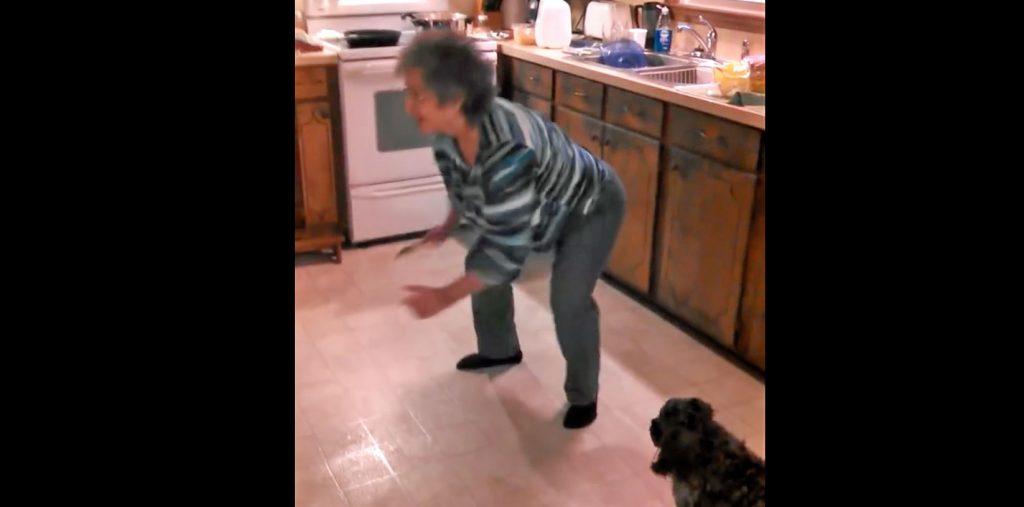 Many of our fondest memories involve dancing the night away or slow dancing with a special someone. Heck, some of the most special moments we've shared with our family and friends have revolved around spontaneous dance parties, and who doesn't love those?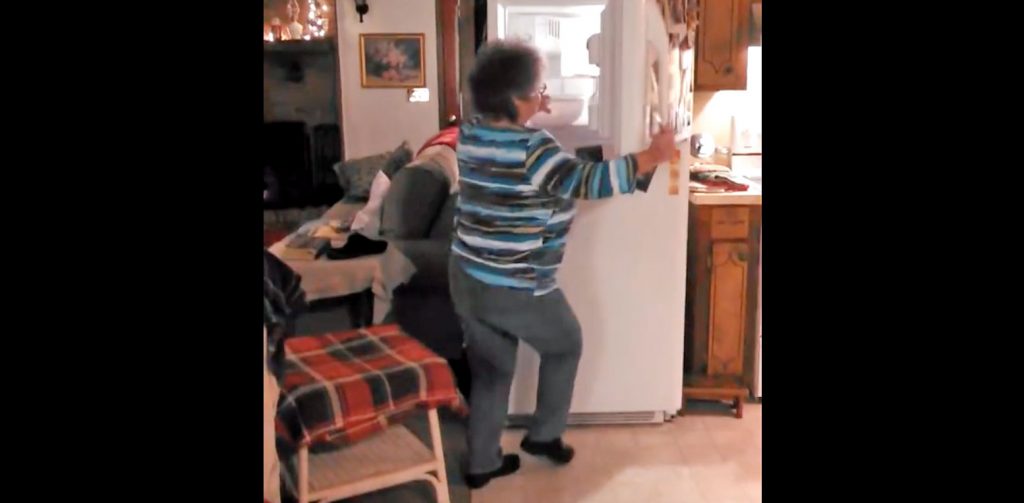 For the family in this video, it was their grandmother who they call Mama C, who got bit by the jitter bug! She was at the stove in her kitchen whipping up something that was undoubtedly tasty and delicious when her song came on.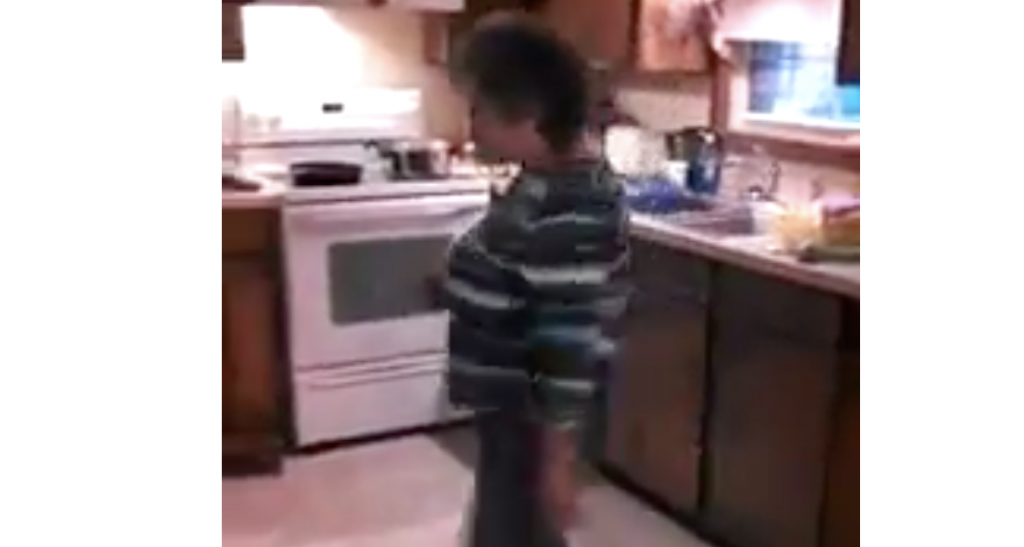 Vanilla Ice's smash hit "Ice Ice Baby" seems to be her jam and when she heard it start to play it got her all pumped up. She broke out some serious dance moves and went to town, sliding and boogieing around the kitchen, all without breaking a sweat or pausing dinner. She even incorporated some cooking into her dance routine as she seasoned and stirred the pot.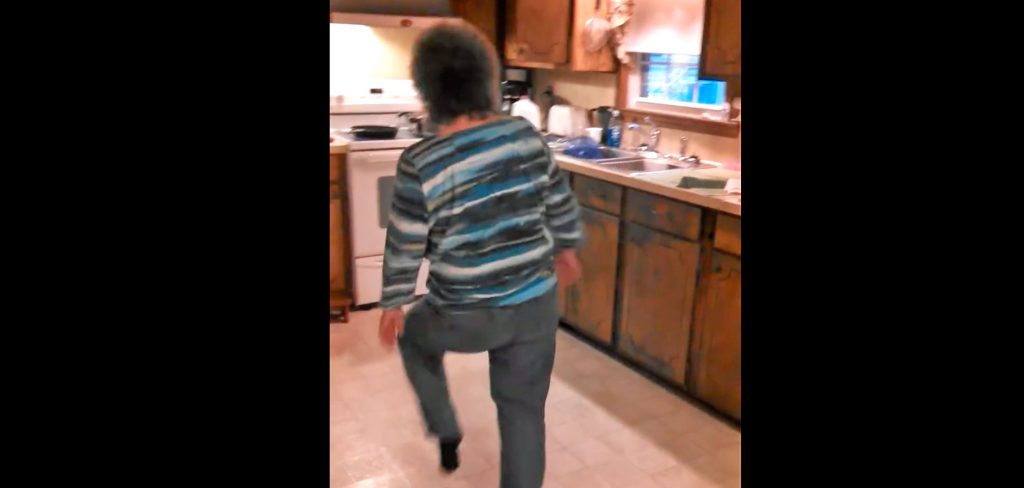 At one point Mama C tried to get her young grandson to join her but he was not having any of it and ran off to hide on the couch, seemingly embarrassed. He must not know how to dance very well or couldn't keep up with his grandmother's advanced skills. Maybe he should ask her for lessons! Mama C did find a more willing dance partner though, in the form of a little black dog. He was definitely more eager and excited to join in and makes several appearances throughout the video.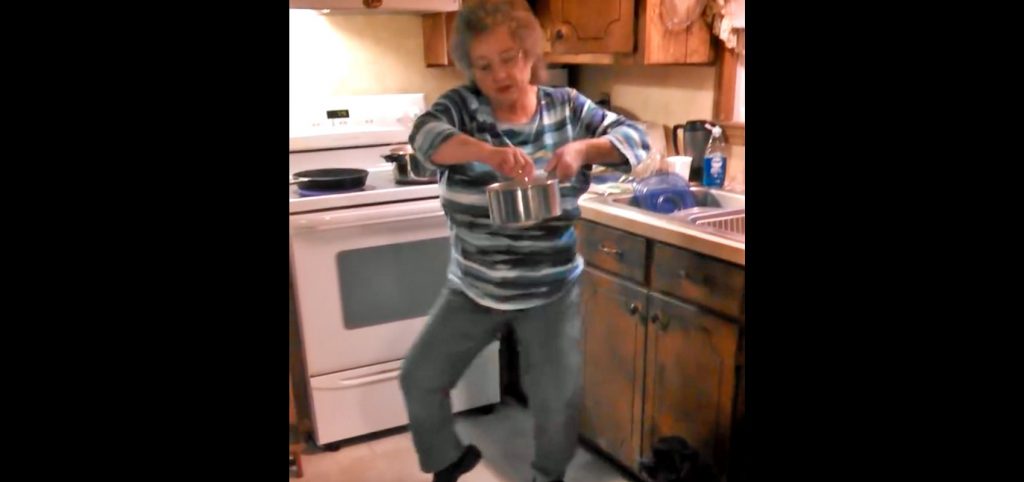 Mama C knows how to have a good time and make the most of life. All that she really needs is some music and her loved ones to have a blast. The whole clip is entertaining, it's funny, upbeat, and awesome so check it out and maybe learn a few new dance moves in the process!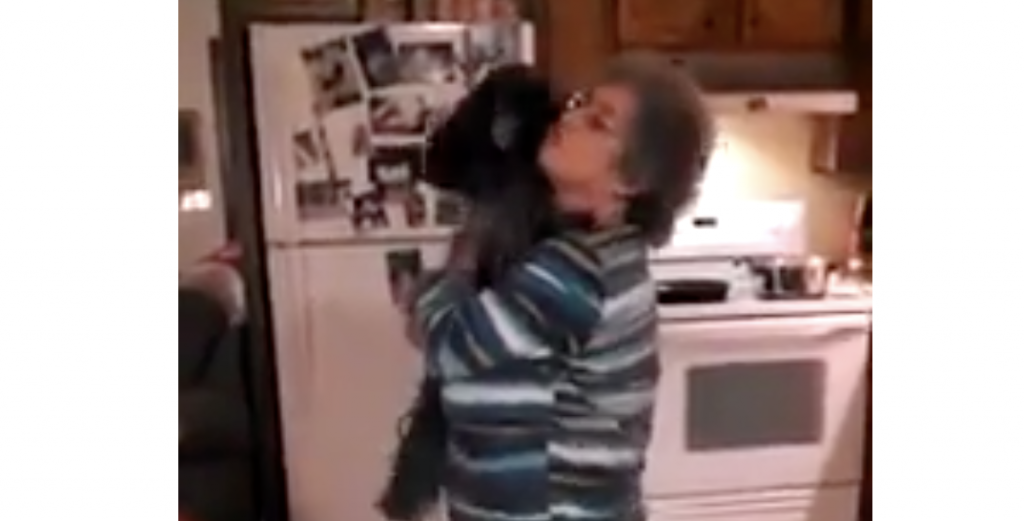 Please Share This With Family and Friends Who Need a Smile Today 🙂