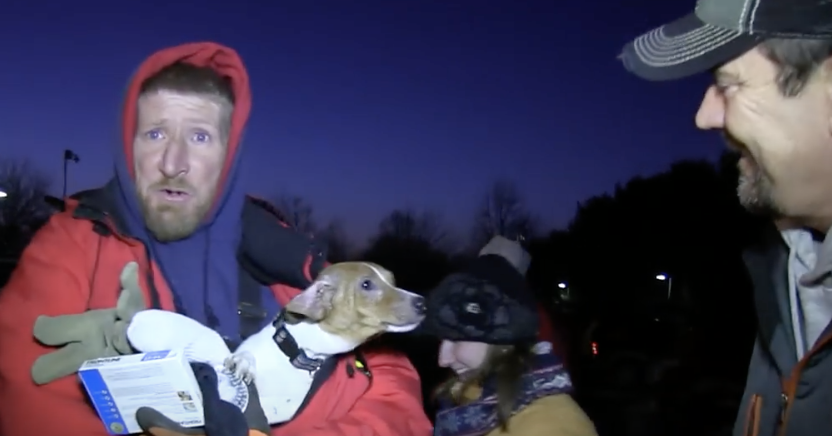 When Tom Mabe of Prank It FWD decided to make a documentary on the homeless and their pets he came across a heartbreaking story of a man and his dog. Tom started off by contacting Beth Green who runs a local non-profit called My Dog Eats First in Louisville, Kentucky. The charities mission is to provide food, supplies, and medical care to the under served, homeless people, and their pets. After spending some time with the volunteers and homeless Tom decided he wanted to do more than just observe and film.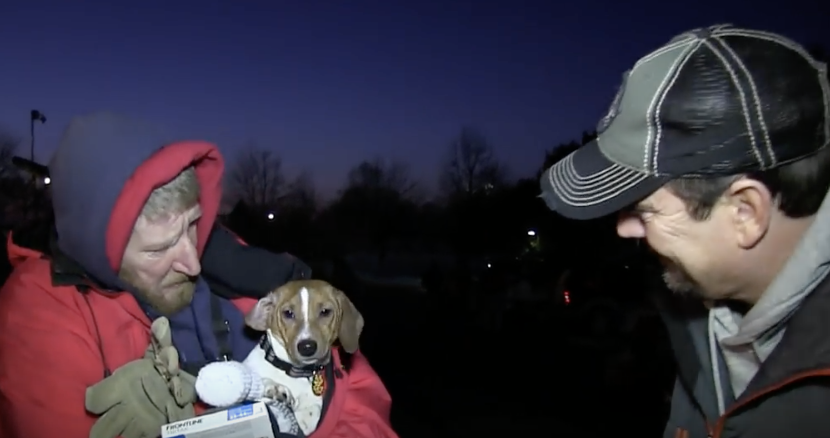 When he learned that a man who had been living out of his truck had surrendered his dog of 12 years because he needed to go to the hospital, Tom teamed up with Beth to help. The man, Ricky, was told by doctors he had less than 6 months to live.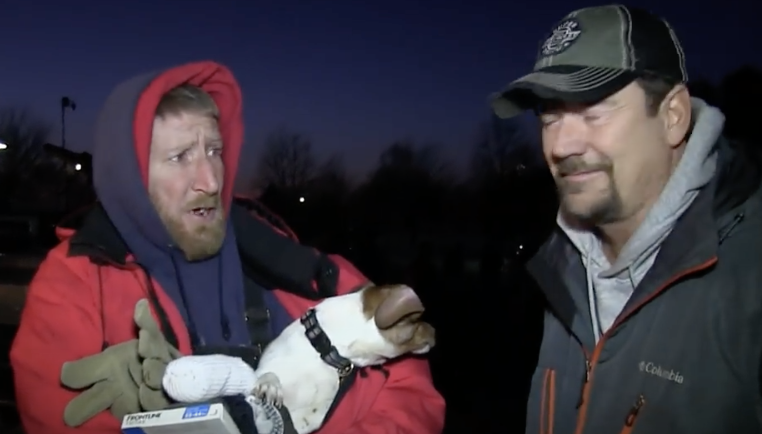 Against their wishes he left the hospital to be with Buddy again, whom Beth had with her to ensure the two would not be separated for long. Ricky and Buddy were each others best friend and loyal companions for the past 12 years, which was Buddy's whole life. When times were rough Ricky would make sure Buddy was fed even if it meant going without food himself.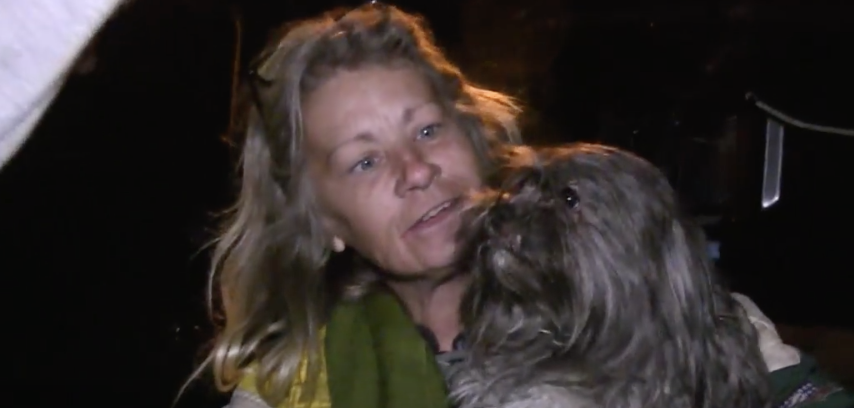 After he checked out of the hospital Beth put Ricky up in a pet friendly hotel for as long as she could afford. When the funds to do so ran out Tom decided to get them their own apartment and made sure it was comfortable and furnished with all the essentials.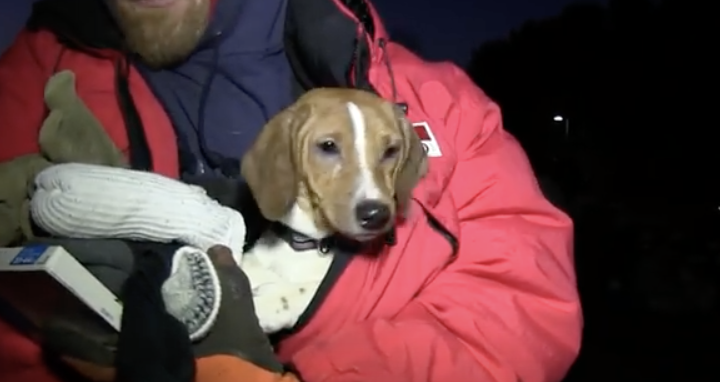 He took Ricky to see the place and surprised him by revealing that it was all for him and Buddy. The happiness and gratitude from the news lit up Ricky's face and Buddy wasted no time in checking out the bed. After years of living in a truck the two now had a large warm place to call their own.
Wanting to do even more, Tom and Prank It FWD ended up giving Beth and My Dog Eats First a years supply of dog food from Halo, plenty of leashes, and a top dog award of recognition for all their work. Tom also came away from the whole experience with a completely new understanding of the homeless and their animals.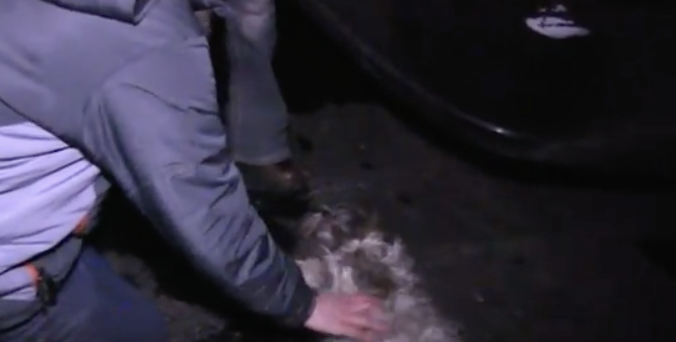 The pets give those who are less fortunate a sense of responsibility, unconditional love, friendship, and a purpose in life. Everyone deserves those things and the story of Ricky and Buddy shows just how much their lives were further enriched through their friendship. The love and devotion they share for each other is clear, especially when Buddy looks up and nestles his head into his owner's side.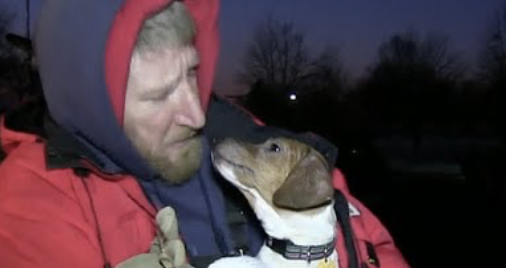 Please Share With Family and Friends