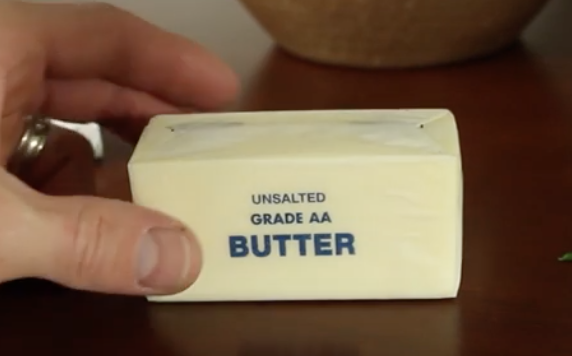 Grant Thompson AKA 'The King Of Random' is at it again with another MacGyver like Life Hack.  He came up with this original idea one day when he was making candles with vegetable oil.  Then an idea flashed in his head that maybe he could make a candle out of melted butter that would be a perfect light source for an emergency situation.  WARNING: before starting this project be aware that an open flame is a fire hazard, do not us near anything explosive or flammable.  Use this video tutorial at your own risk.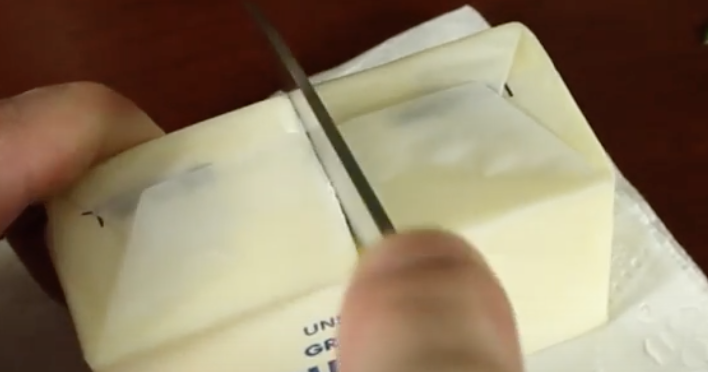 So to get started you will need some rolled up toilet paper which will be used as a wick.  You next take the toilet paper and push it down into the middle of a block of butter.  At this point you have just created the world's most simple candle.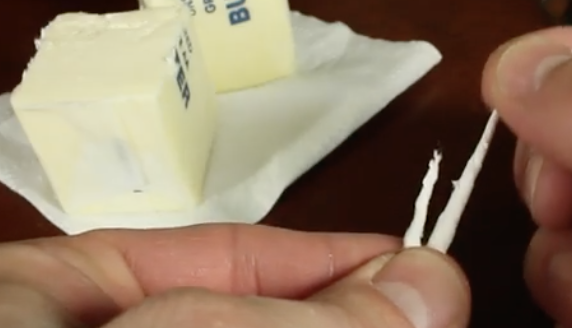 When you ignite the toilet paper, the butter under the wick will start to melt and soak up the toilet paper.  The liquid butter is then vaporized and it is the vapor butter that is the flammable part.  In this video Grant uses an 8 oz piece of butter and he cut it into two pieces.  Each half of the butter burned for almost 4 hours!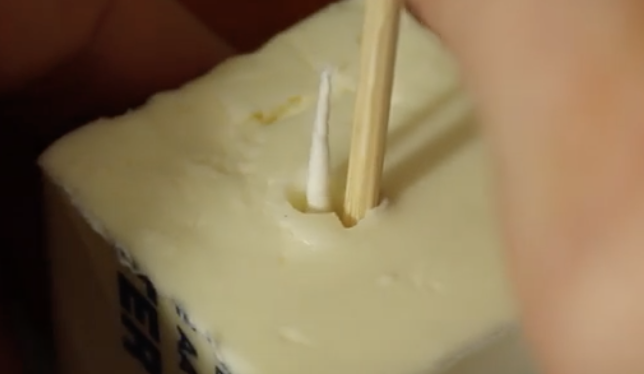 If you ever are in an emergency situation, with no light source or heat try out this awesome life hack. You never know when you might need to utilize this awesome technique!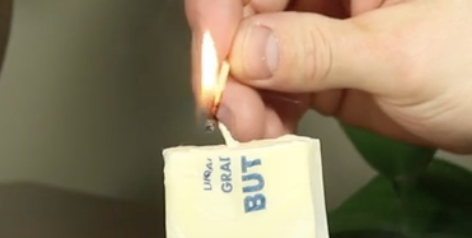 Please Share This Emergency Life Hack With Family and Friends