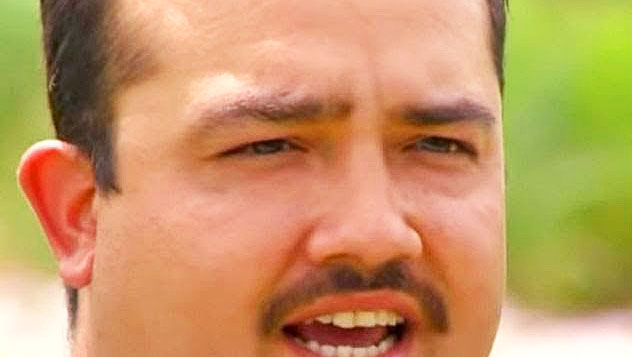 image via – youtube.com
Nothing cools you down faster on hot summer's day than taking a dip in a cool mountain lake.  That was exactly what Angelo Mondragon set out to do on a sizzling hot July afternoon. The 32 year old plumber from Fort Collins, Colorado was in the middle of his summer vacation when he decided to visit friends and family at nearby Windsor Lake.  He was looking forward to relaxing by the waters edge and took along his wife and children.
Once they got to the lake, Angelo and his family found a nice spot to set up on the beach.  Since it was a hot Sunday afternoon in July the place was pretty packed with other young families hoping to escape the oppressive heat.  After settling in and making sure everyone was all set, Angelo headed straight towards the water for a that refreshing dip he'd been looking forward to.
When he entered the water, nothing seemed amiss.  Kids were yelling and splashing all around, playing games and having a blast while their parents and older adults chatted on the beach.  As he waded in further to waist deep water, he suddenly felt something bump against his leg. Whatever it was felt soft and very strange, and Angelo later explained that "It felt like something you normally wouldn't feel in the water."  Wanting to find out what the heck it was, he gently toed at it to bring it up towards the surface. That's when he saw the bottom of young child's foot floating in the water.  
Looking down in shock and horror, Angelo gasped before quickly grabbing the baby and screaming for help.  He carried the little girl out of the water, yelling for her family all the while and for someone to call 9-1-1.  The toddler was limp and lifeless in his hands, wasn't breathing, and had already turned blue. It didn't look good at all. 
Once he got the child onto the beach two off-duty nurses and an off-duty police officer ran over to help him administer CPR.  As they waited for the ambulance to arrive, he prayed that the girl would make it. Working together, they all managed to revive the girl and by the time the ambulance brought her to the hospital she had regained consciousness and was alert.  
The following day Angelo got to meet the little girl he'd saved less than 24 hours earlier at the Children's Hospital in Aurora where she was in good condition.  Her name was Sitlali Hernandez, she was just 3 years old, and had been at the lake that day with her family, just like he was with his three young kids. He also met Sitlali's mother, who thanked him for his quick action and saving her child's life.  
In a later interview Angelo remarked that "If I was not in that right spot at the right time, it could have been a search and rescue mission.  As I told the little girl's mom, when I saw the baby's toes, that became my baby." In the wake of the incident, he decided to try and rally the local community and businesses around collecting flotation devices for anyone who might need but doesn't have or can't afford them.  He was inspired to act, and who knows, he may end up saving more lives down the line.
Watch the video below for the full story:
Please SHARE This With Family and Friends