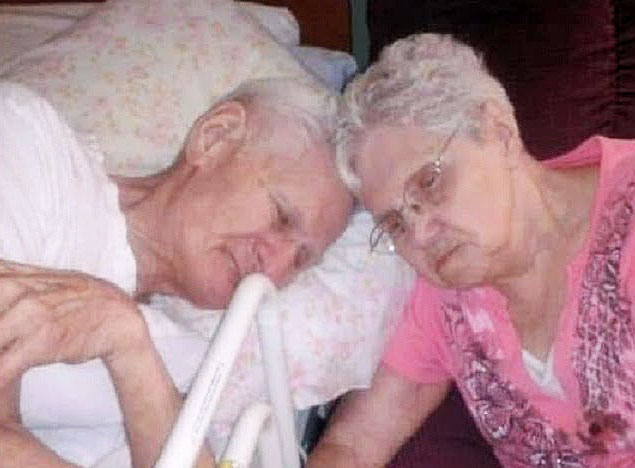 image via – youtube.com
You've probably heard the statistic saying that 50% of marriages end in divorce. While this remains true, it focuses far too much on the negative. Most don't think about the fact that 50% of marriages last. This is the story of one such marriage.
Floyd and Violet Hartwig first met in grammar school. For their childhoods and teenage years, they were good friends but never anything more. After school, Floyd joined the Navy. The two friends fell out of touch. It was only upon his return that things began to change.
When Floyd got back, the two reconnected. Initially, their friendship reverted to normal but soon, they realized that they wanted more. They began dating and when Floyd returned to the Navy, they wrote letters back and forth. Floyd waited as long as he could, but couldn't bear the idea of not being with Violet anymore.
Floyd left the Navy for good this time. The two immediately wed. The happily married couple moved to eastern California where they bought a ranch. They set about raising a beautiful family. In total, they had three children and they were proud of each one.
Together, the two were entirely content. After many idyllic years together, they realized that their time together would soon come to an end. Floyd was suffering from kidney failure and Violet had debilitating dementia. Their kids helped transfer them to the hospital and even pushed their beds together so they could hold hands.
Surrounded by their 3 kids, 4 grandkids, and 5 great-grandkids, Floyd soon passed. Only 5 hours later, Violet passed as well. While sad, this passing was ultimately a final gift for the couple as they were able to go out together just as they had spent their entire life beforehand.
Watch the video below for the full story:
Please SHARE This With Family and Friends