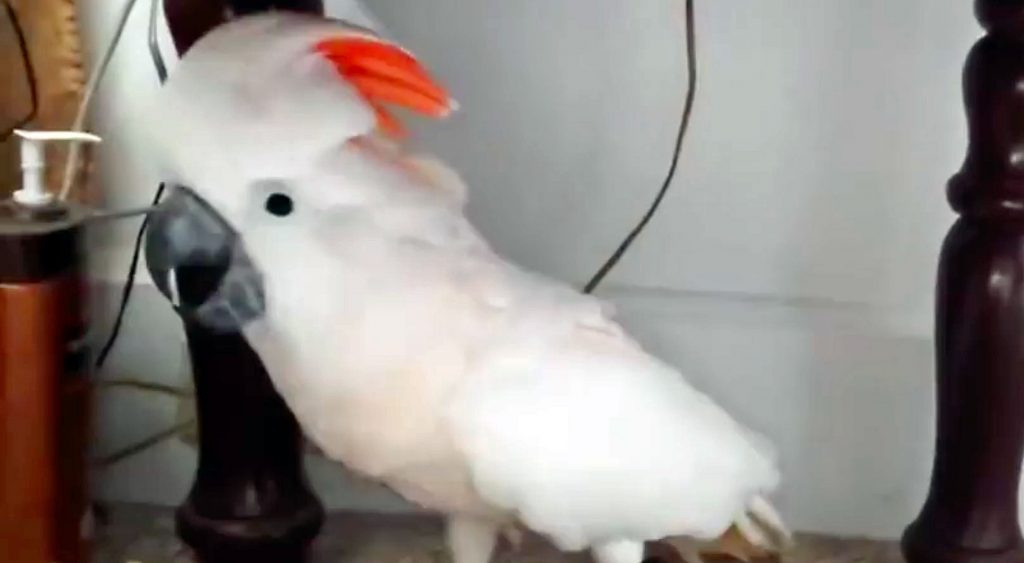 image via – facebook.com
Not many animals really enjoy taking trips, much less one to the veterinarian's office. Just like people hate visiting the doctor, our pets hate visiting the vet! Who can blame them, the smells and sights they encounter there are totally foreign and strange. There are other animals in close proximity which makes them even more nervous and the vibe that all this leads to is one of fear and anxiety.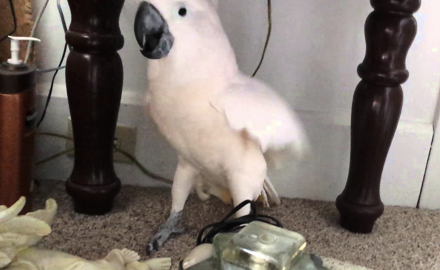 Even though most vets are absolutely incredible and gentle with our pets it really doesn't make much difference. Not to mention, many times when we bring our pets to the vet it is because they're sick or injured and that makes them associate the place with pain and sadness. Basically if you have a pet who doesn't mind going to the vet consider yourself blessed!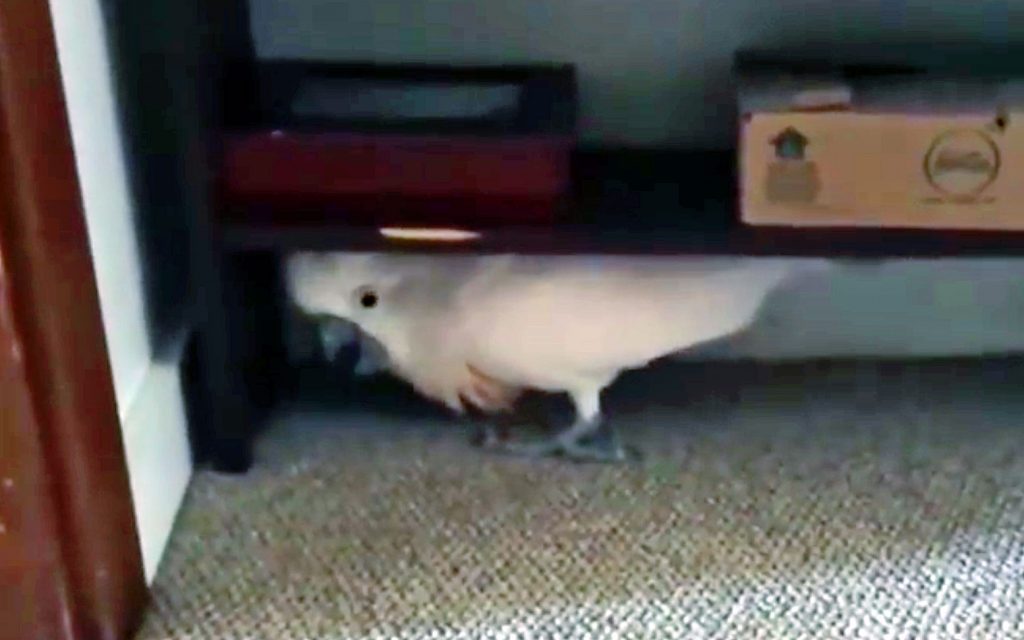 While many pets have no clue they're headed to the vet, some animals have developed a 6th sense for it. They seem to instinctively know that they are about to go to the animal hospital and freak out before you can even get the leash on or stick them in the carrier! Cats will run and hide somewhere impossible to drag them out of, dogs will bark or cower in fear, and some birds will throw a hissy fit!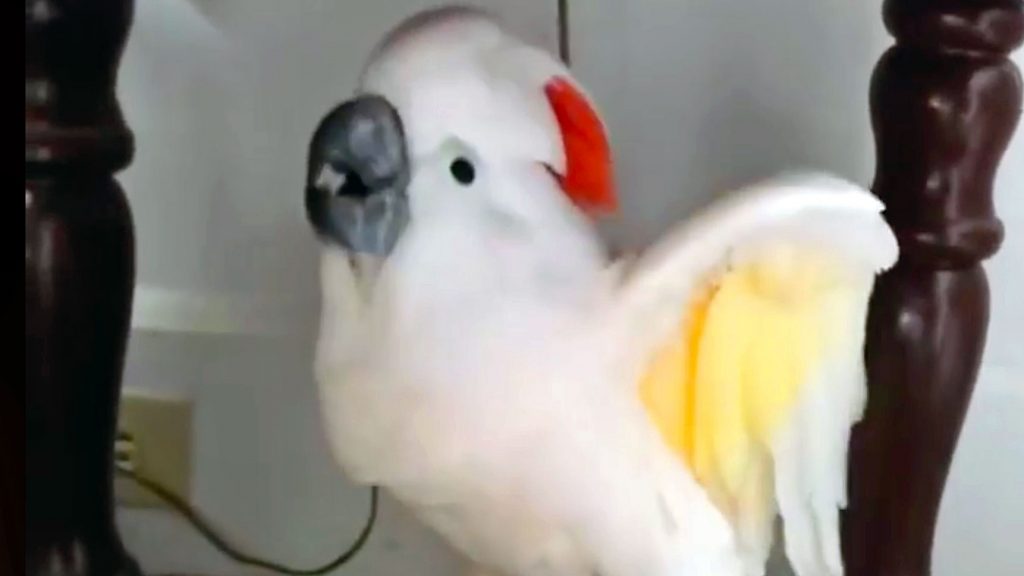 At least that's what the cockatoo in this clip does. His name is Max and he is one the cutest, most hilarious birds you'll ever see! When his owner breaks out his carrier to take him to the vet, Max runs under a shelf and hides in the darkest corner he can find. He's a very vocal bird and gives his human companion a piece of his mind, letting him know exactly how he feels about the vet. The sound of his voice is strange, it's almost like he's possessed and it's hard to make out what he's saying.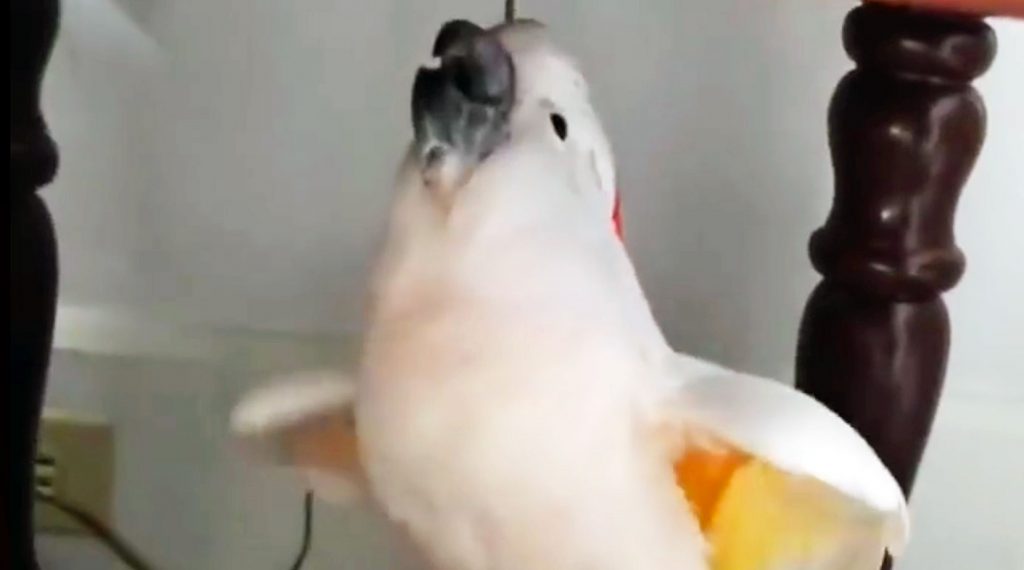 When the camera shot changes, we can see Max has come out of his dark hole and is now under a bench. His owner is still trying to get him into his carrier and he's still putting up a fight! His tone is the only thing that really changes, it's much more clear and according to his owner he's saying "What did I say" and "I don't wanna."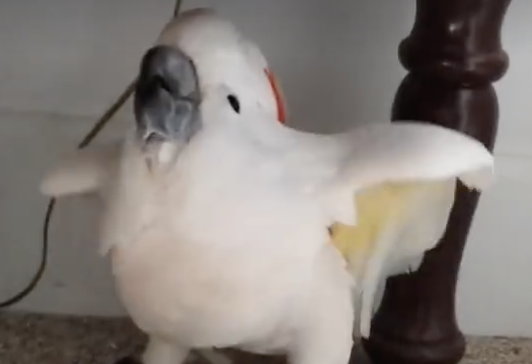 The angry little fella walks around with his chest all puffed out and he flaps his wings in protest. Even though he's upset, it's absolutely adorable! In the end, it's in his best interests to go to the vet so they can make sure he's all healthy and up to date on things. Max is certainly one angry little bird, check his antics out if you want to smile or laugh!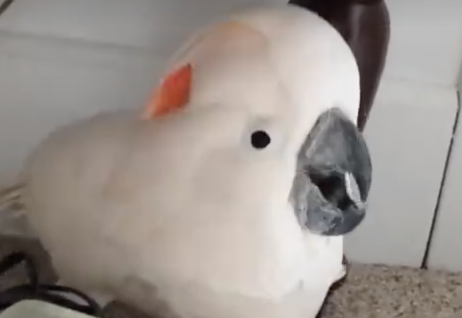 Please Share This Hilarious Video With Family and Friends Who Need a Smile Today 🙂