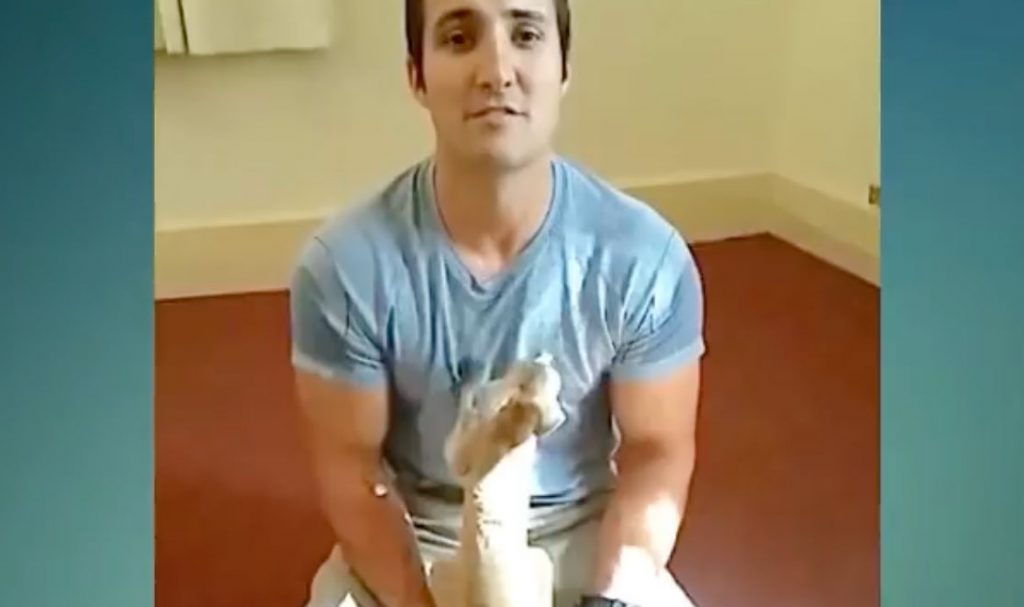 image via – youtube.com
Australia is known for their incredibly unique and diverse wildlife, flora and fauna. There are so many species of animal that only exist in Australia which makes conservation of these diverse species one of Australia's number 1 priorities.  These are some of the animal species that are native only to Australia, the Dingo, Koala. Tasmanian Devil, Thorny Dragon, Sugar Glider, Wallaby, Wombat, Platypus and of course the most iconic Australian animal the Kangaroo.
Australia has very strict rules when it comes to protecting their wildlife and for good reason. There are also many laws which restrict bringing in outside species into Australia that could potentially wreak havoc and destroy the natural ecosystems which are currently living in perfect balance and harmony with nature.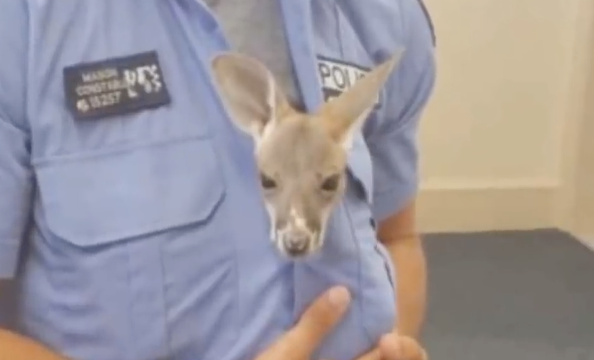 In today's story we will be featuring a baby kangaroo named Joey whose mother was killed tragically when she was hit by a car. This poor little guy was left alone and abandoned without anyway to survive in the wild. Luckily for Joey a kind person had come across the baby animal and brought it to the local police station. At the police station the kangaroo orphan case was taken over by Constable Scott Mason. Scott had only been working at the police station for 3 weeks and now he found himself in a little bit of strange situation with a baby kangaroo that he instantly fell in love with!
When the baby kangaroo was brought in he was in pretty bad shape. The little fur baby was terribly dehydrated, starving and completely malnourished. When Constable Mason and Joey made eye contact their instant connection was undeniable. The good constable decided he would take over full care of Joey the baby Kangaroo which was no small task and would take plenty of time, love and energy to make sure this kangaroo would survive. Scott would start hand feeding the baby every 3 hours and make sure he was safe, comfortable and cozy at all times.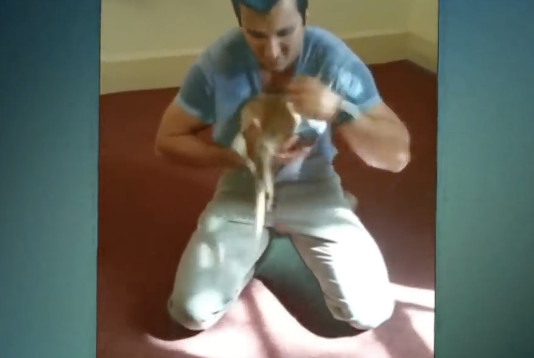 As time passed Scott and Joey's bond grew stronger and the baby kangaroo even began using Constable Scott Mason's uniform as a pouch! Scott had literally become his mama and the baby kangaroo would follow Scott everywhere trailing only a foot or two behind him at all times when he wasn't in Scott's pouch….
Watch the video below for the full story:
Please SHARE This With Family and Friends