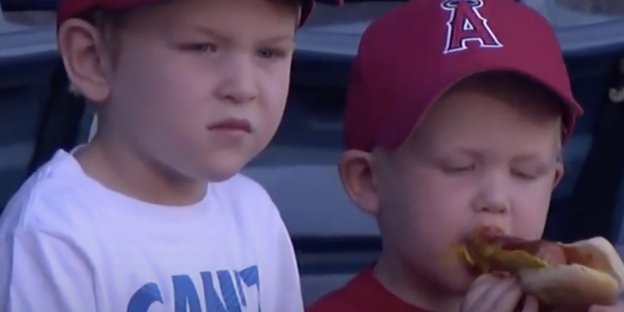 There's nothing like going to watch a ball game with your family as a kid. You get to dress up in your favorite team's colors and baseball cap and sit back to enjoy all the excitement. You may even be able to convince your parents to buy you all your favorite concessions.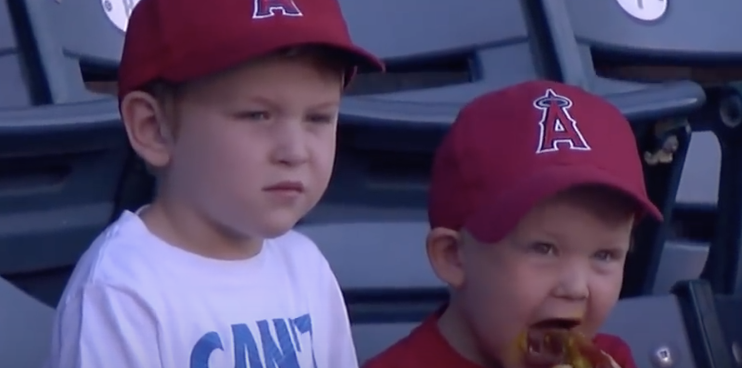 But they might tell you that you have to choose just one. What decision would you make!? Do you go for a classic or a new fangled food art prepared just for you? Vendors have moved way past hot dogs and peanuts for sale while you're attending a game.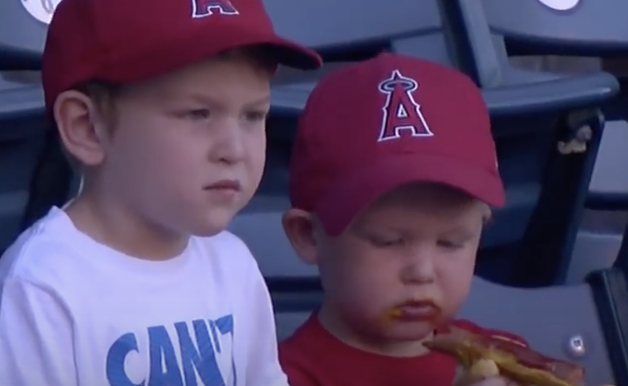 There is now a whole market for over the top foods being sold as refreshment at sports events. With choices like S'mOreos, nachos on a stick, and donut dogs, the game just got even better. There are even novelties like bloody Mary's complete with a slice of pizza as a garnish, or fried chicken and waffles. The stadiums are getting classy, folks.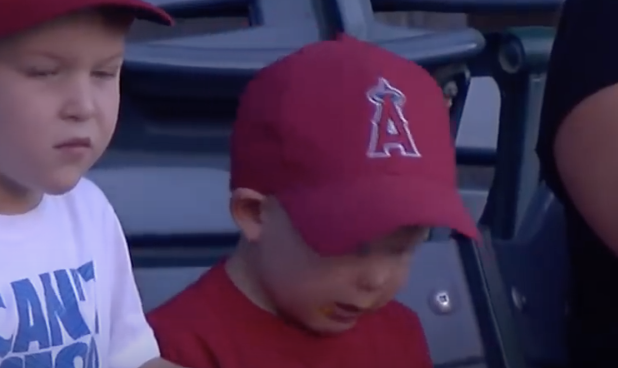 The boy in this video went traditional with his too-big-for-his-mouth hot dog smothered heavily in the essential condiments. Once he made his choice he was determined. As he chomped into the rubbery skin he realized it was going to take a couple tries to get his teeth through it. At first he spit out the casing, but then doubled back on his unfinished bite.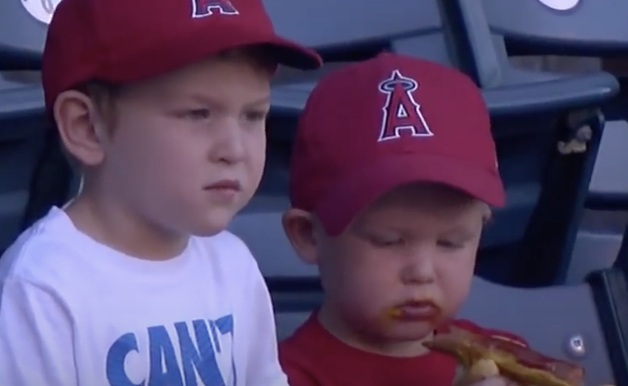 The combo of ketchup, mustard, and fluffy white bun made for a perfect wiener slip and slide, and as he continues to mow the meal the dog shoots out of the bun. Luckily, he must be practiced in his sport and with no hesitation, catches the flying frank to instantaneously shove it back in his mouth. This boy deserves a hot dog eating medal, preferably in the form of a big ice cream sundae.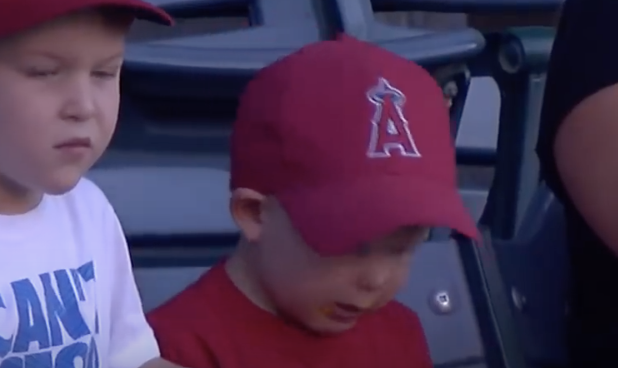 Please SHARE This Adorable Video With Friends On Facebook 🙂