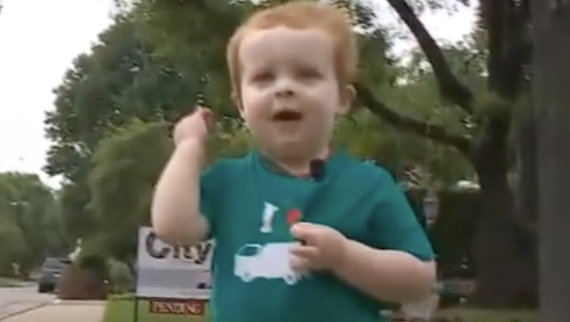 A child's first real and true friend is special and will always hold a place near and dear in their hearts. When we are young and innocent we are drawn to certain individuals simply because they're nice and we feel safe around them. It doesn't matter what they've done in life or have to offer us, it's more basic and simple than that. Which is partly why 2 year old Deacon Ross developed a special connection with his family garbage man, O Dee, and calls him his best friend. The little boy eagerly awaits O Dee's arrival every Friday, or O Dee Day, when he stops by the family house to collect the recycling.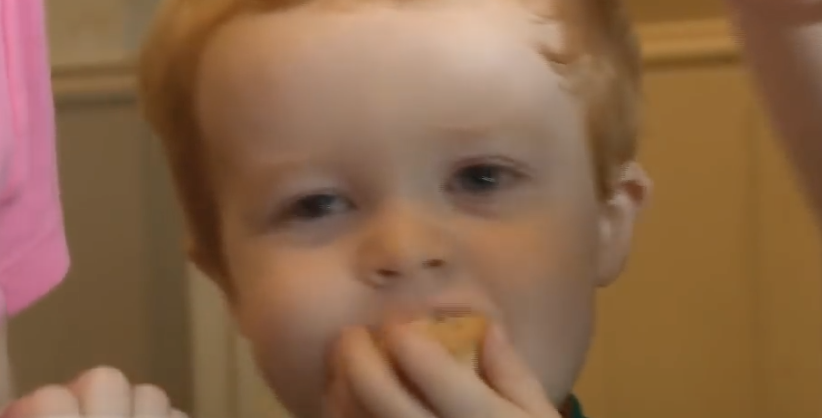 This video shows the bittersweet last day that Deacon will get to see O Dee. His family just sold their house and are moving to a bigger one in order to accommodate another child. Deacon has already chosen the unborn baby's name and would like to see his parents call the child O Dee.
When Deacon and his sister detect the familiar rumble of the garbage truck down the street she excitedly yells to her mother "We hear O Dee's truck!" Deacon is already outside waiting by the road for his best friend to stop by. He has on a special green t-shirt emblazoned with an I heart emoticon garbage truck picture on the front.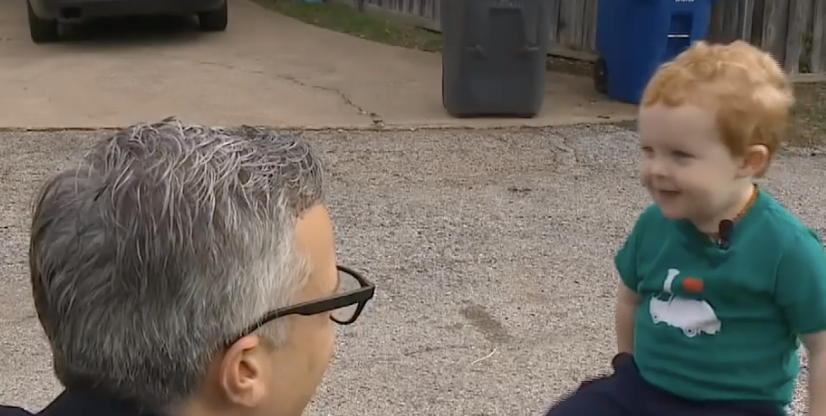 Finally, the garbage truck pulls up in front of the house with O Dee on back and Deacon's face lights up with joy and delight at the sight. He jumps off and greets Deacon with a fist bump for the last time.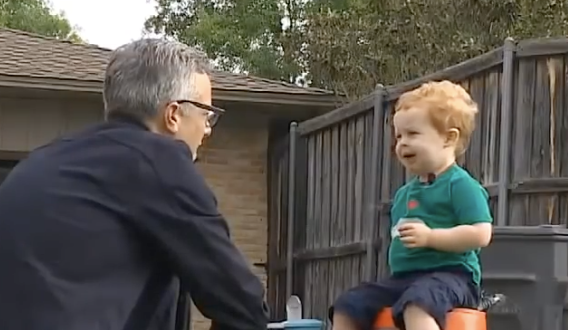 Deacon's mother thinks he is not quite aware of the fact that this is the last time O Dee will stop by the house. She does know that he holds a special place in her son's heart, which is why she made baskets filled with an assortment of cookies and mugs for Deacon to give to O Dee and his crew.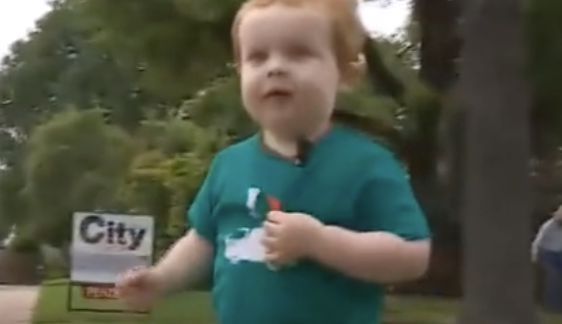 It's a simple way to thank them for the job they do, but more so for the friendship and care he has shown her son. After giving O Dee his gift, and a brief visit, Deacon says goodbye to his first best friend. The sight both breaks and warms the heart to watch. It is a sad final farewell, yet also so sweet and special that a young boy found such happiness in an unlikely best friend.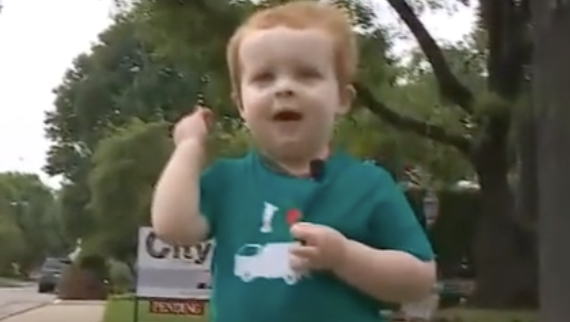 Please SHARE With Family and Friends