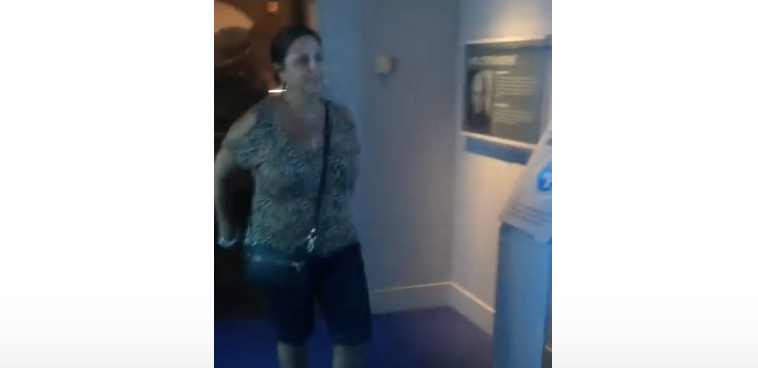 Some families love pulling pranks on their loved ones.  Video of a family trip to the International Spy Museum, in Washington D.C., shows one grandmother's reaction to being set up by her grandchildren.  While she was not completely unsuspecting of them trying to pull a fast one on her, she was nonetheless caught completely by surprise.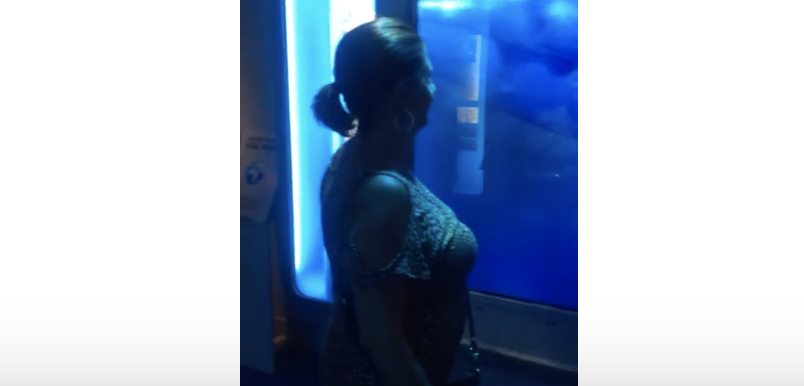 The poor woman entered the blue hued shark tank room at the museum and asked her family "are you trying to scare me?"  A girl off screen answers "no, touch it" in reference to the glass viewing window.  Grandma touches the tank window several times and seems confused as to why she has been told to do it since nothing happens.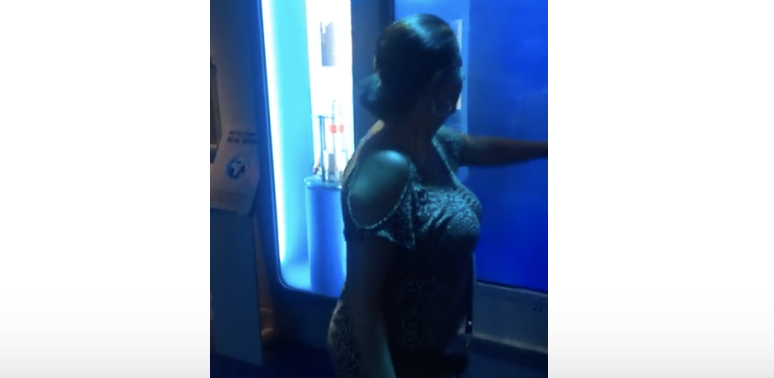 She moves in a little closer, inspecting the display, when out of nowhere a huge, menacing, toothy shark slams into the glass.  The force appears to shatter it into a web of spidery cracks and sends the woman flying backwards to the ground in complete shock.  Once she realizes it's fake and a joke, she cries out "Oh my God, you scared the crap out of me!"  Her family laughs as she gets up, rattled and yet in good humor, laughing off the prank too and playfully slapping at the kids.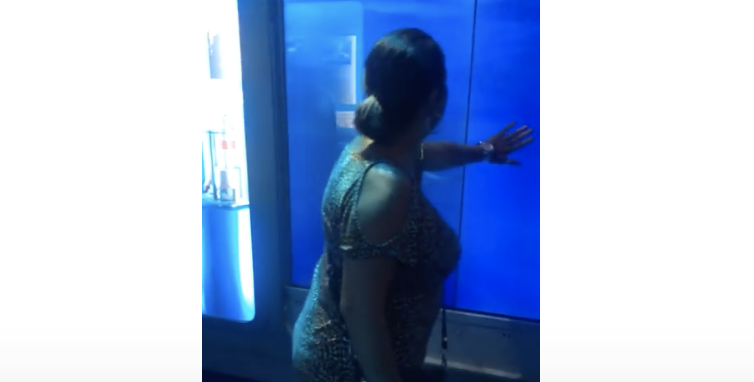 The video was captured in part of the "Exquisitely Evil: 50 Years of Bond Villains" exhibit, specifically in the museum's "Earth Redesigned" area.  The "tank" that she tapped on was not a real one, but rather a clear screen that showed a pre-recorded video.  Her grand children timed it just right so that she would become the victim of the virtual shark attack, and her response to it has since gone viral on YouTube.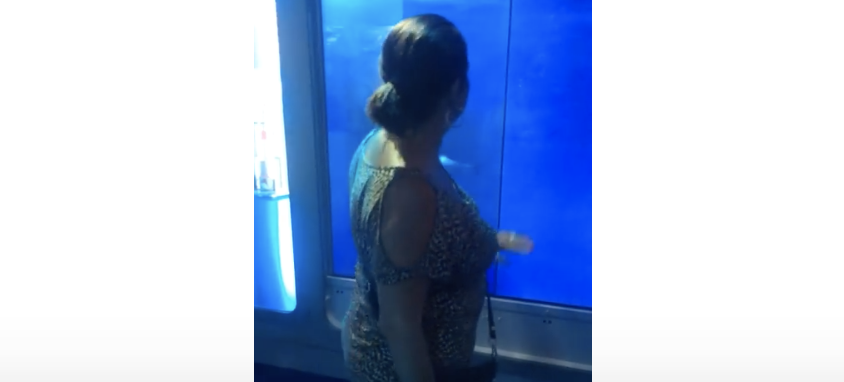 It is safe to assume that any trusting family member would have had a similar reaction to the scary and sudden set up.  A shark bursting out of the blue straight at you is not something anyone expects on a nice day trip to the museum.  But then again, she did ask if they were up to something, so maybe she has been set up before and knows better than to trust the grand-kids!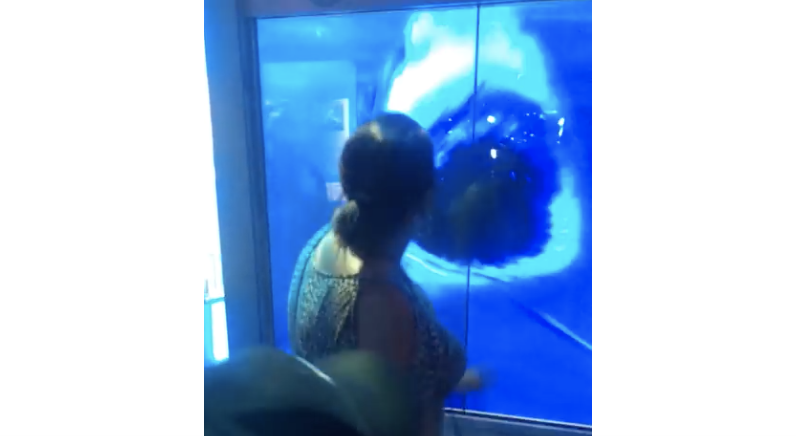 Please SHARE With Family and Friends