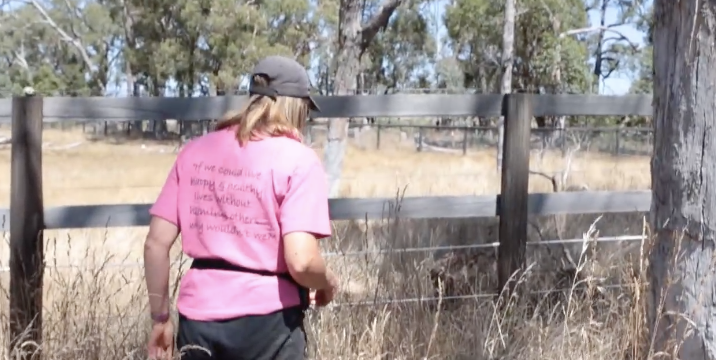 At Edgar's Mission Farm Sanctuary in Australia a dairy cow named Clarabelle was acting nervous and not like her usual self. She paced around the paddock and seemed to have lost her normally strong appetite. Knowing she was pregnant and her baby due in about a week the sanctuary workers quickly honed in on an engorged teat and inferred she must have already given birth. But where was her baby? It was nowhere in sight and nothing gave any indication of where it could be!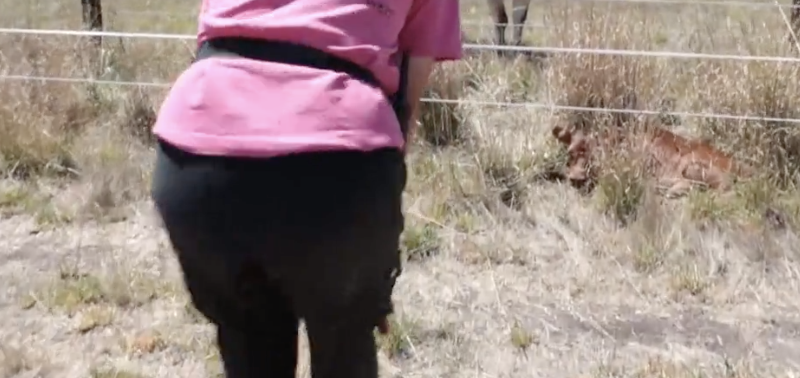 After searching around for the baby they found the little brown calf carefully hidden in tall grass and brown logs. She was laying down and looked up with her big soft eyes innocently blinking and curious at the sight of them. Clarabelle had given birth, but must have done so awhile ago as there was no umbilical cord and the calf was clean and dry. She had hidden her baby.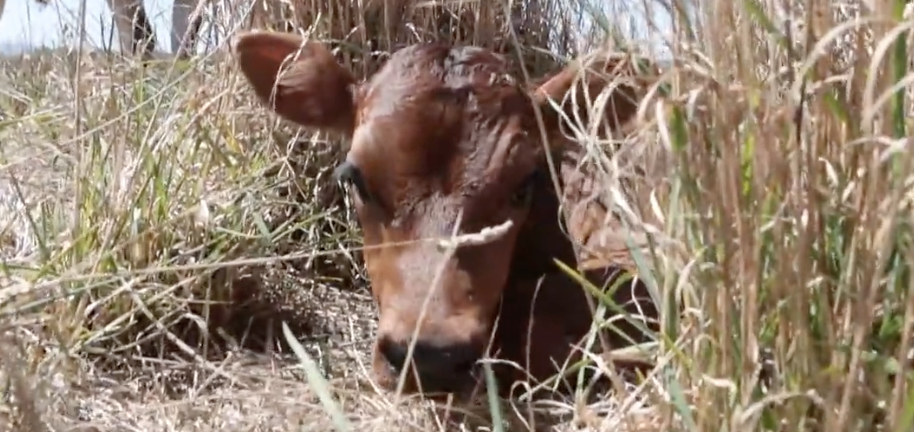 Cows are best known in many places for producing milk and associated dairy products. In order to make that milk a cow must become pregnant and give birth to a calf, whom it will nurse. However, in the dairy industry young calves are taken away from their mothers shortly after birth so that the milk can instead be collected for human consumption.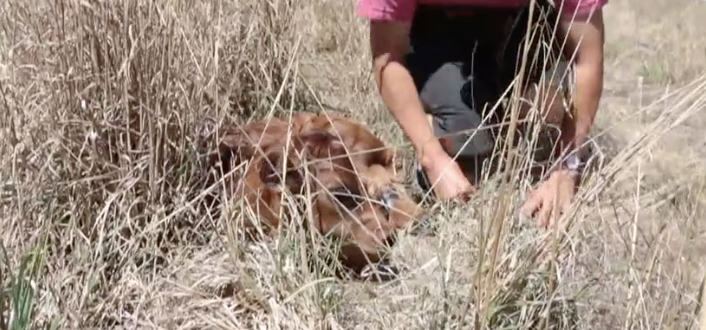 This separation of mother and child is done early on so as to try and cause minimal stress to both but it is also done repeatedly in order to keep the cow producing milk. Clarabelle had tried to hide her calf to prevent it from being taken away, as time and again her calves had been in the past.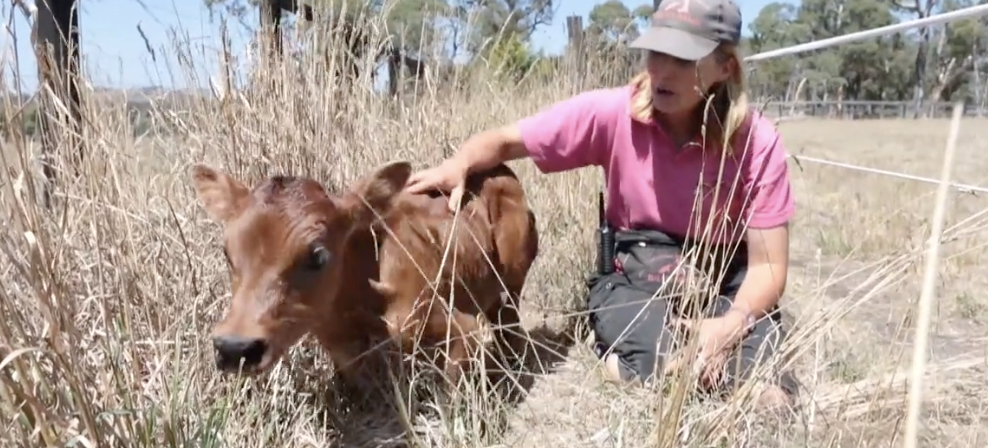 This time around Clarabelle will stay with her baby at the farm sanctuary. Her life has changed dramatically for now she is able to live alongside and nurse her calf the natural way. On a side note, Clarabelle's calf was discovered on Valentine's Day and named Valentine "in honor of the love between mother cows and their babies" according to the Edgar's Mission Farm Sanctuary website (http://www.edgarsmission.org.au/). Thanks to them and the work they do, Clarabelle and Valentine have a chance at leading happy and comfortable lives.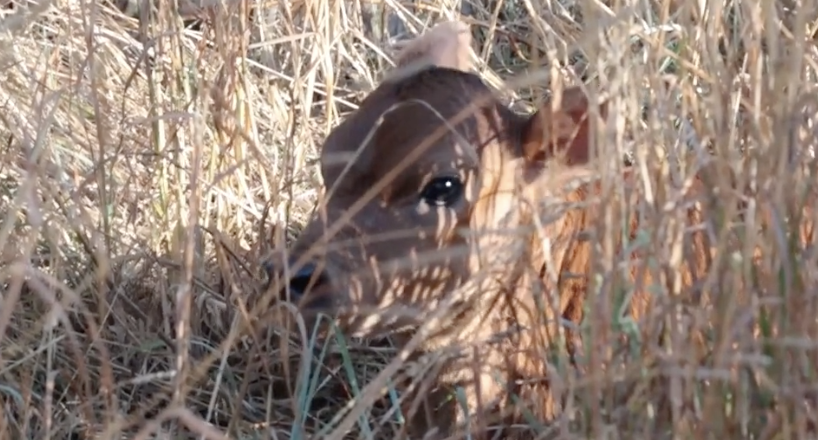 Please Share With Family and Friends