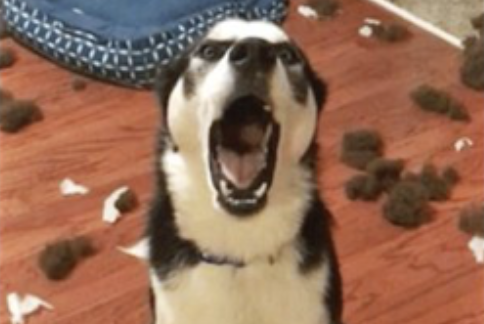 image via – facebook.com
Anyone who has ever shared their heart and home with a Siberian Husky knows how intelligent and spirited they are. The beautiful dogs are full of personality and are social, friendly, accepting, and extremely energetic. They love to run and play and if they don't get enough exercise in they can easily become bored and restless. As cute as they may be, Huskies are seriously a lot of work. They are well-known for their penchant for wandering and are highly capable escape artists. That's the reason why they're called the "Houdini" of the dog world and some are even able to clear 6+ foot fences with ease.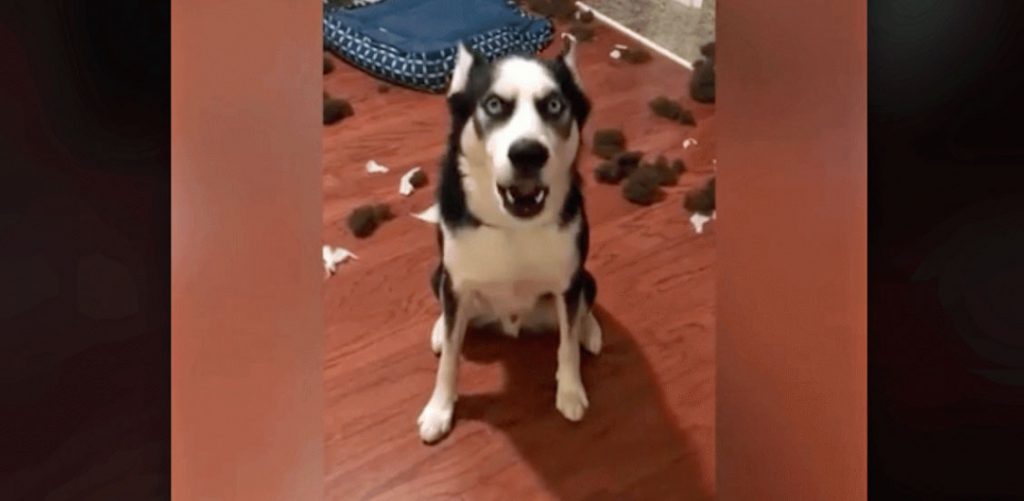 Oftentimes if a Husky is left alone it'll end up turning to destructive behaviors, which can get them into a lot of trouble. This, coupled with the fact that many people keep their dogs inside when they step out so as to keep them safe and secure at home, can turn out to be a disaster.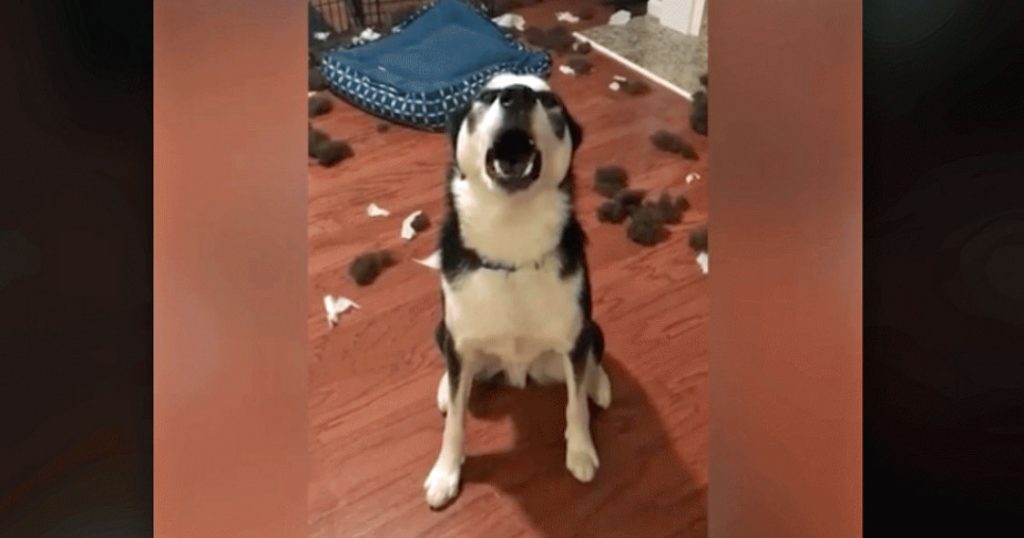 Such was the case for one Husky dog's owners who left their boy named Blu alone when they went out on a date. When they returned home they opened the door to find a huge mess and adorable, handsome looking Blu was sitting right their waiting for them in the middle of it!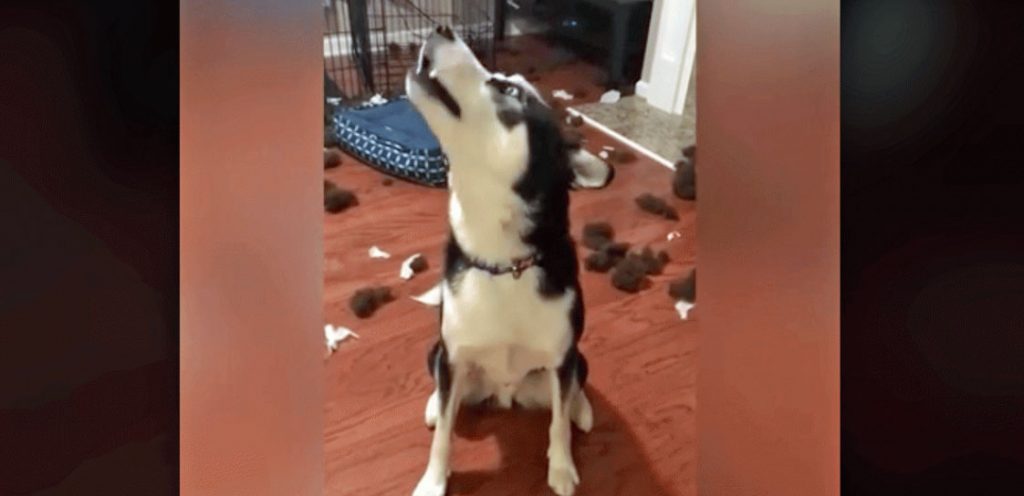 Apparently the big Husky had decided to rip apart his nice comfy bed while they were gone and parts of it were strewn all over the wood floor. Bits and pieces of shredded bedding were everywhere and there was simply no way that Blu could try to deny his guilt, that is if he even wanted to. Rather than hang his head in shame and act like he was sorry, he started mouthing off to his parents!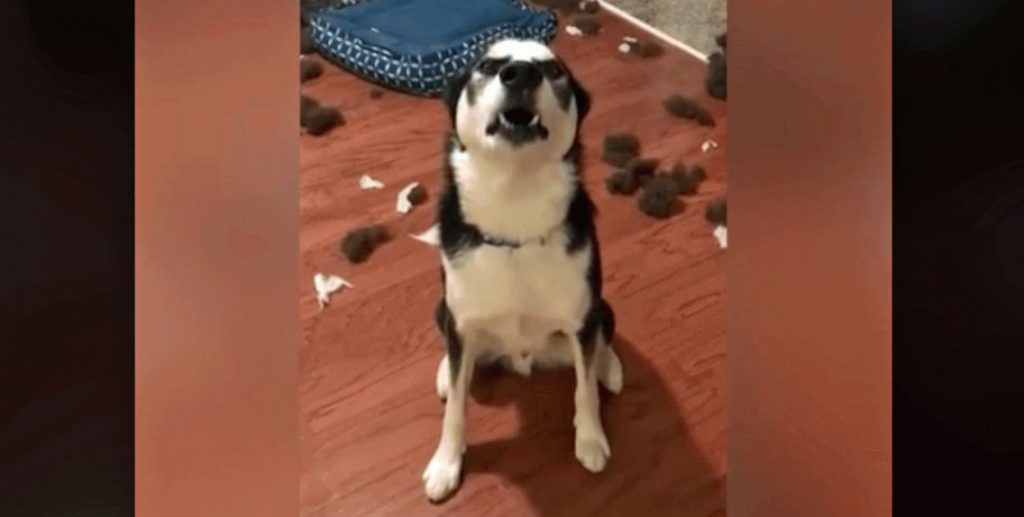 As they tried to reprimand and ask what he'd done, Blu talked over them and started whining and crying out loudly. He didn't even stop to take a breathe and his stream of moaning and groaning continued on until it turned into a full out tantrum. He wasn't holding back and while most tantrums can easily become annoying, his was just the funniest, cutest thing ever. Check him out and see what I mean! Note: If trouble viewing video turn mobile device or iPad horizontal.
Please Share This With Family and Friends Who Need a Smile Today 🙂