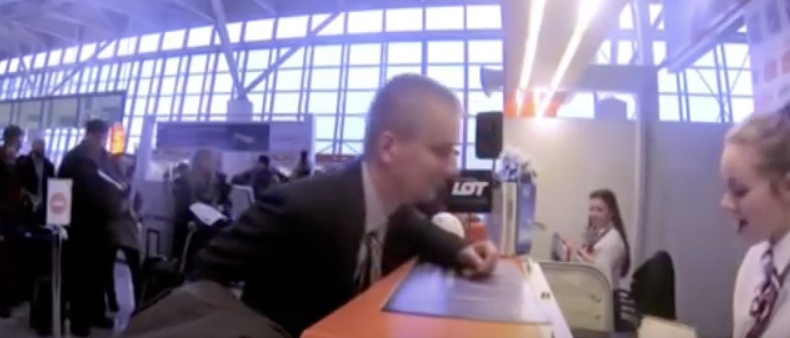 It was just a regular day at the Warsaw Chopin Airport. Passengers were checking their bags, getting their plane tickets and waiting to climb aboard their flights. Then this guy came up to the counter to check in for his flight when he got the surprise of a lifetime. He had no idea, that he was the half-millionth person to fly on the Polish Airlines Boeing 787 Dreamliner. The airline had something extra special planned for this lucky passenger.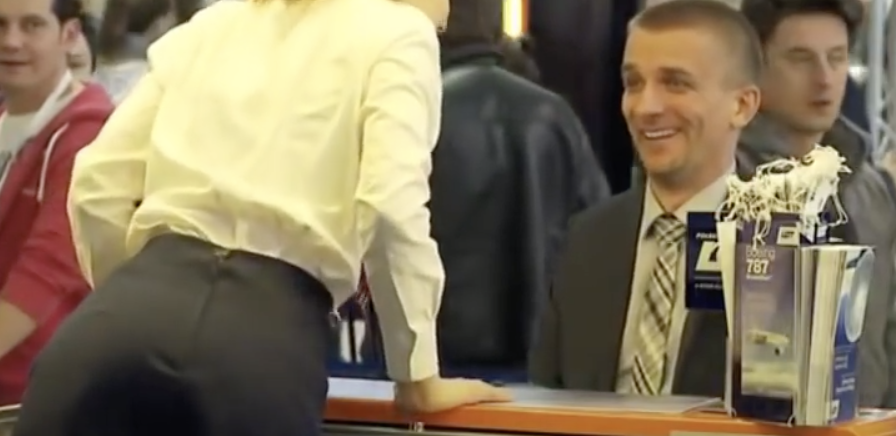 To celebrate this moment, the airline got performers from the ROMA Musical Theater, to perform an unforgettable version of 'Mamma Mia' in Polish. People jumped out of no where and surrounded him. They directed their performance at this lucky guy who was completely shocked by what was happening around him. Was this a dream or was this actually real life the man thought to himself.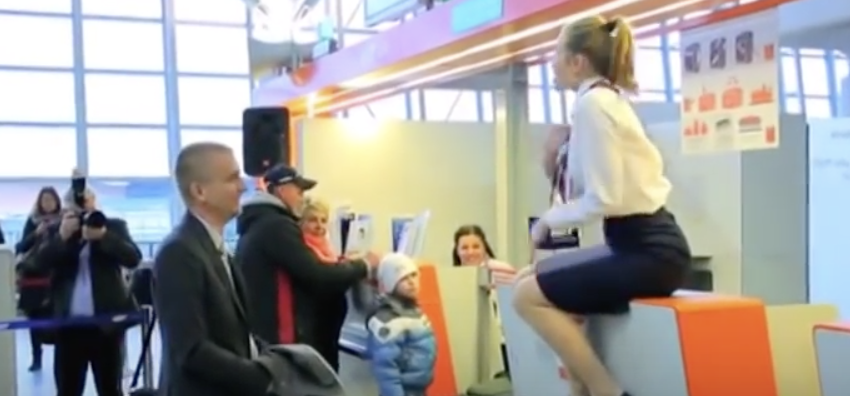 Onlookers who were also completely surprised seemed to enjoy the performance as they pulled out their phones and recorded the festivities to show their family and friends. What an awesome and unforgettable moment for everyone. Well played Polish Airlines. Enjoy the video below! How would you react in this situation?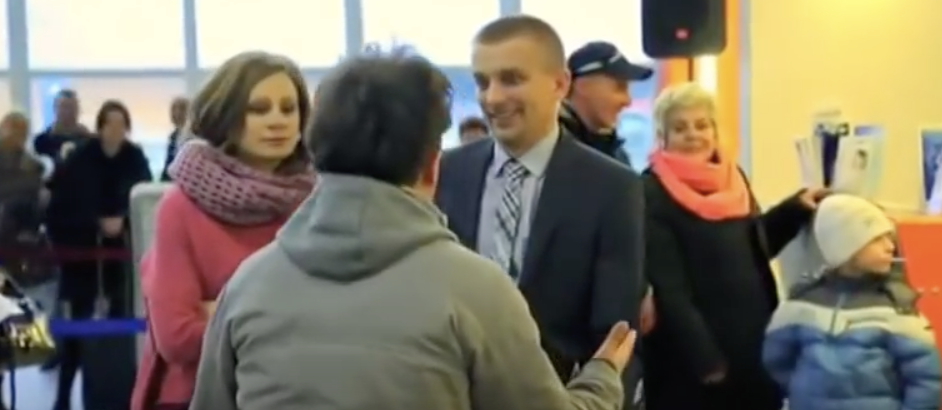 Please Share This With Family and Friends