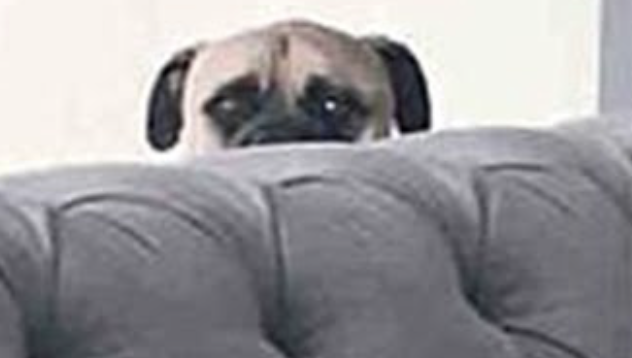 image via – youtube.com
Dogs are known as man's best friend for a number of different reasons but the main one comes down to the unwavering love and loyalty they have for their closest human companions. The special bond between man and dog is the only one of its type that exists in nature. Many a dog wouldn't hesitate to go above and beyond for a person they love and the innumerable accounts throughout history of dogs sacrificing their lives to save that of their owner backs that assertion up.
There are some dogs who re so attached to their owners that they can't even let the person out of their sight. That's exactly how Cyrus, a two year old Bullmastiff living in Perth, Australia, acts. His owner, Lauren Birney, says that no matter what she's doing or where she may be, Cyrus is always close by keeping a watchful eye on her.
He follows her from room to room around the house, even if she's in the shower he's right there, and he tries to hide when he's observing her. Cyrus likes to follow her around so much that it borders on stalking and that's why he's earned himself the title of 'convicted creeper!'
When the large dog goes creeping, it's pretty hard for him to hide and blend in. Cyrus's hilarious attempts at being clandestine can be seen in this video compilation of pictures Lauren has taken of his antics. He looks like such a big-hearted teddy bear and is one handsome and adorable boy!
Cyrus is also a good Samaritan and every four months he donates blood to help save other dogs in need. Lauren takes him to the donation clinic at Western Australia Veterinary Emergency and Specialty (WAVES) three times a year and feeds him tasty bits of chicken when he's donating to help keep him calm and happy.
With a sweet and caring owner like that it's easy to see why Cyrus loves her so much, and it's no wonder why he turned out the same!
Please Share This With Family and Friends Who Need a Smile Today 🙂