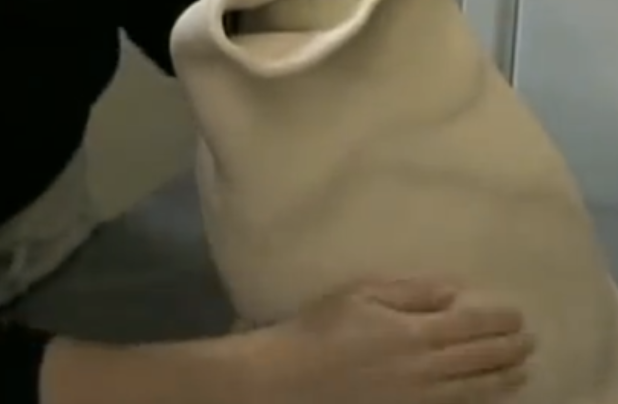 Watch this lifelike 3-D cake come to life before your eyes! What takes 4 days is shown in 4 minutes. Anyone can try their hand at crafting a sculptured cake at home. The ideas and possibilities are limitless. Any occasion can merit a personally created cake that is sure to be a crowd pleaser.
Some helpful insights into the process include starting with a quality, moist cake as your base. Try to avoid any mix-ins like chocolate chips or nuts as they make the carving process difficult. Next, whip up a smooth ganache or buttercream for your cake layers. The smoother the better for when the sculpting part comes.
Depending on your design the next step may involve inserting doweling rods down into the cake to ensure the structure stays secure. Once the cake layers have been assembled, the carving begins.
Try and have a selection of knives for this part and experiment to see which ones work best for the creation your working on. Another helpful tip is to place the cake on a turntable. It will make the shaping and moving of the cake much easier.
Once your cake has been designed and shaped it is time for the icing. Many professionals use fondant, an edible type of icing that molds to your cake and is easy to shape. Typically it is smoothed out with a rolling pin and then draped over and fitted to the shape of the cake, with the excess being cut off.
You can also make shapes out of it and add further details by painting it as well. When your done it is time to store your cake in either a safe place or the refrigerator. Lastly, it is time to eat your cake!!
Remember, there is no one way to carve a cake. Trial and error are inevitable and overall just have fun with it. Get creative and add candies, decorative touches and personalized messages with piped icing. People will love that you even tried, so go forth and carve cake!!
Please Share With Family and Friends