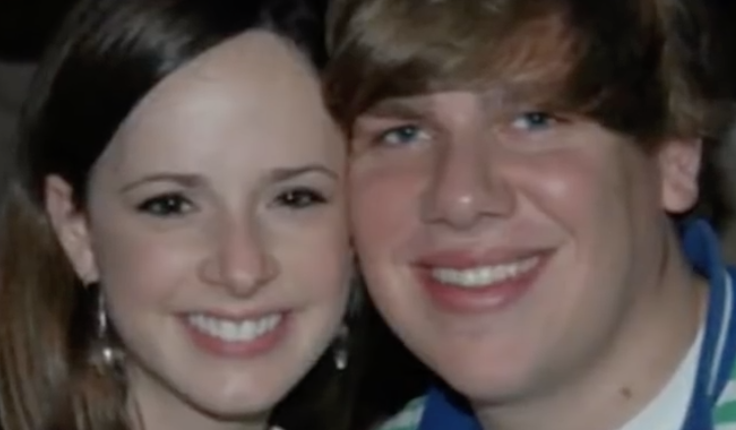 image via – youtube.com
For married couples everywhere having children is usually the next step after the wedding. Some couple are able to conceive and have children right away with no problem at all while others try everything and still can't get pregnant. However in today's world there are so many options from adoption, to surrogacy, to artificial incemination exc. So even for couple who are having issues there are so many different paths they can take to successfully have children and raise a family.
Rachel and Alan Halbert are featured in today's beautiful story. This amazing couple was looking to start a family and adopted two wonderful african american babies. One boy and one girl who needed a home, love and a safe place to grow up and mature. The 4 of them were one happy family but this couple didn't feel like their family was complete just yet. They were told about something called embryo adoption which for them would be the perfect way to go to complete their family.
Knowing that embryos were sitting around frozen, they decided to go this route and Emily would be inceminated so she could experience the wonders of pregnancy and child birth. She had twin embryos implanted and it took. She was finally pregnant and the couple was so happy that they could complete their beautiful and loving family. A little bit after the procedure, she went to her doctor who examined her and noticed something a bit odd.
The doctor asked if they were sure twin embryos were implanted and they told him yes thats what said. A sense of panic took over the room as the couple thought that maybe one of the babies didn't make it or possibly had genetic mutations. Their doctor assured them that the babies were perfectly fine and healthy however, he had quite the surprise for them. She wasn't going to give birth to twins, it was going to be triplets!
Somehow 1 out of the 2 embryos split after they were inseminated and this early split led to another baby and the miracle of a new life. After the doctor told the couple instead of freaking out, they were unbelievably grateful, filled with love and super excited to upgrade from twins to triplets. They believed that everything in life happened for a reason and this third child was a beautiful blessing.
When it came time for mama to give birth the doctors didn't think she would be able to successfully give birth to 3 babies in the standard way so she would need an emergency C-section….
Watch this video below for the full story:
Please SHARE This With Family and Friends